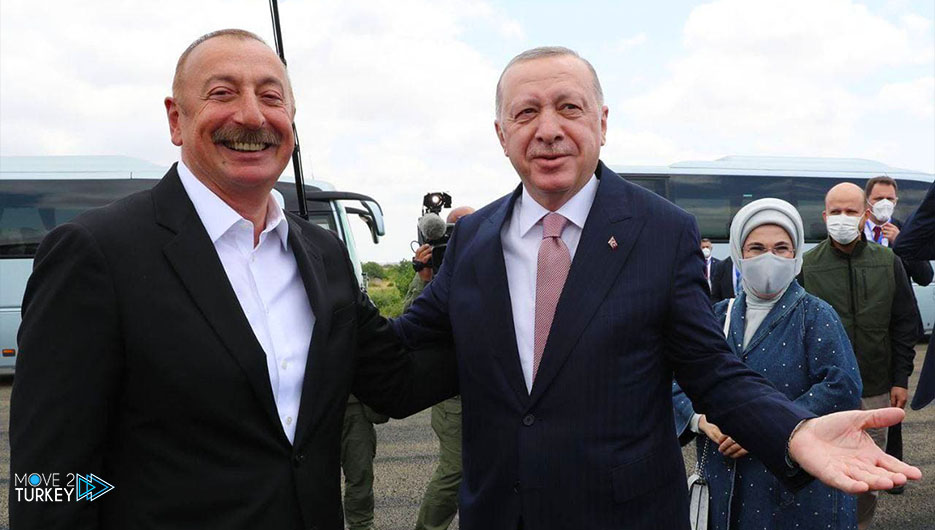 Azerbaijani President Ilham Aliyev presented a thoroughbred horse to his Turkish counterpart Recep Tayyip Erdogan.
On Tuesday, the Turkish president arrived in the Azerbaijani city of Shusha as part of a visit during which he met with his counterpart Aliyev.
After that, President Erdogan and Aliyev went after they held a joint press conference in Shusha to follow a horse race in the plains south of the city.
Together with their wives, Emine Erdogan and Mehriban Aliyeva, the two presidents continued the race and the performances that took place within the framework of the event to the rhythm of popular music.
At the end of the race, the Azerbaijani President presented a thoroughbred horse, Erdogan.