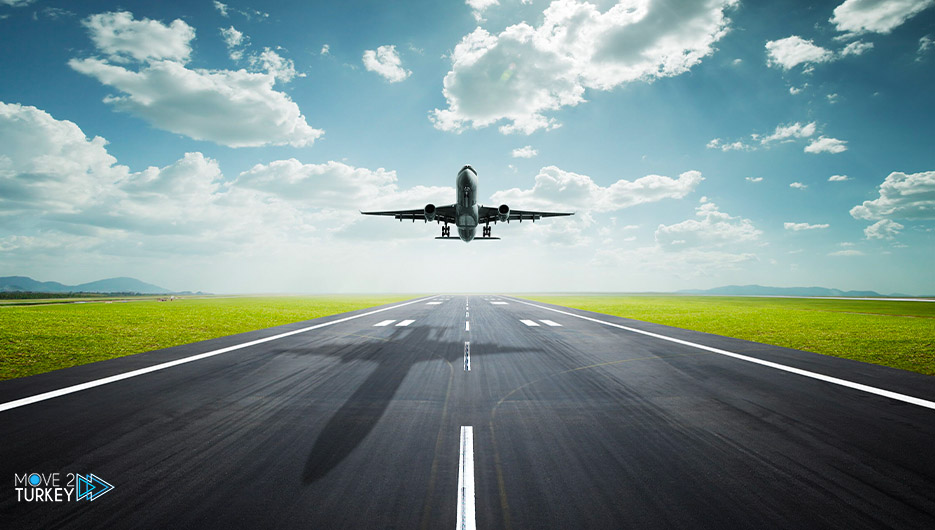 Turkish President Recep Tayyip Erdogan and his Azerbaijani counterpart Ilham Aliyev will participate Thursday in the opening ceremony of Zangilan Airport in the Nagorno-Karabakh region liberated from the Armenian occupation.
Erdogan and Aliyev laid the foundation stone for Zangilan Airport in late April 2021, to be completed in just a year and a half, according to high international standards.
It is the second airport of its kind that Azerbaijan is building in Karabakh, and the largest plane in the country landed on its runway on September 9 in a technical test.
President Erdogan's plane is scheduled to be the first presidential plane to land tomorrow, Thursday, on the runway of Zangilan Airport.
The length of the airport runway is 3,000 meters and its width is up to 60 meters, while the airport building can receive 200 passengers every hour.
Zingilan Airport can receive all aircraft of all sizes, including large cargo planes.
Due to its construction according to high standards, Azerbaijan has classified the airport internationally and announced that it has commenced communication procedures with the relevant international institutions to register it as an international airport.
It should be noted that Turkish companies also contributed to the construction of Zangilan Airport, which is the second airport to open in the Karabakh region after Fuzuli Airport.
Azerbaijan plans to build a third airport in the liberated region of Lachin region.
On September 27, 2020, the Azerbaijani army launched an operation to liberate its lands occupied by Armenia in the Karabakh region, and after 44 days of battles, Russia announced that Azerbaijan and Armenia had reached a ceasefire agreement stipulating that Baku regained control of the occupied provinces.