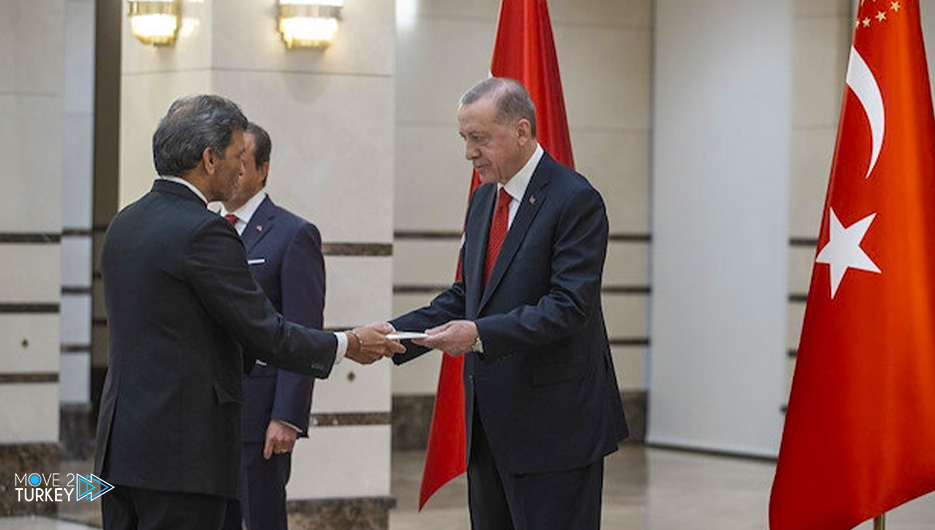 Turkish President Recep Tayyip Erdogan received on Wednesday the credentials of the Indian Ambassador, Ferander Powell.
This came during a ceremony held at the Presidential Complex in the capital, Ankara.
After presenting his credentials, the Indian ambassador, his wife and some embassy staff took a memorial photo with the Turkish president.