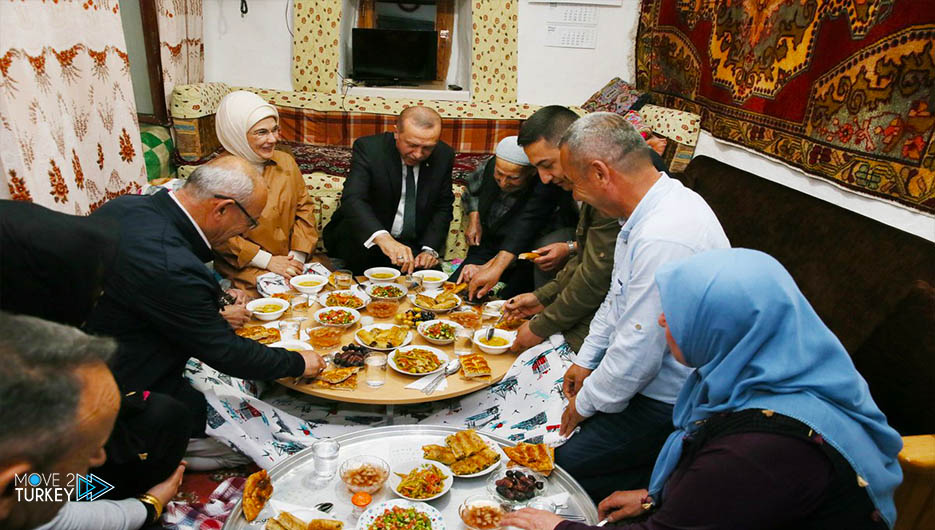 On Tuesday, Turkish President Recep Tayyip Erdogan was a guest at a Ramadan Iftar table with a family in the Ayyash district of the capital, Ankara.
President Erdoan visited the home of Bakr Dikman, who works in the field of livestock farming, accompanied by Minister of Agriculture and Forestry Bakr Bak Demirli.
Erdoan also chatted with family members, gave gifts to the children, and had breakfast with the Dickman family.
During the past days, President Erdoan had a Ramadan Iftar with teachers in Ankara, factory workers in Istanbul, and with soldiers at the Fourth Corps headquarters in Ankara.