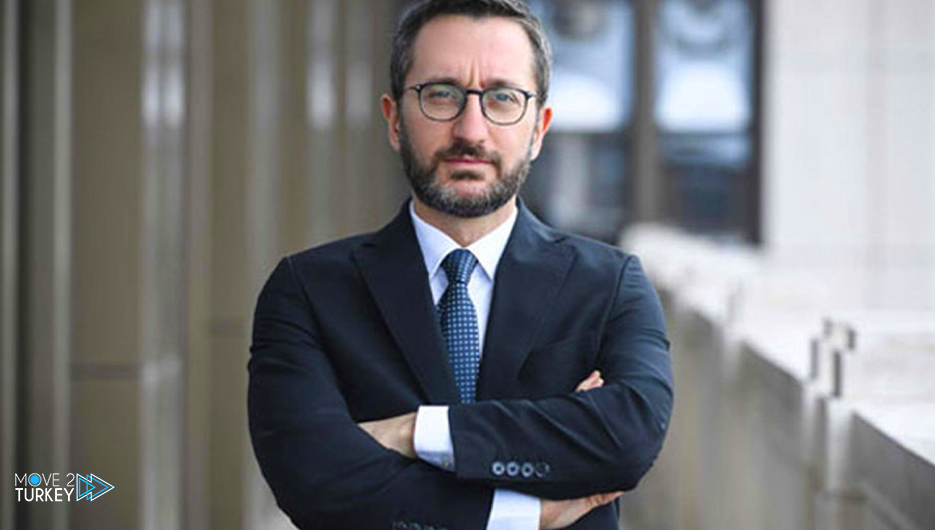 The head of the communications department in the Turkish presidency, Fahrettin Altun, said that President Recep Tayyip Erdogan opened channels of dialogue with Greece, but the government of Kyriakos Mitsotakis, did not seize this opportunity.
This came in an interview with the Greek newspaper Kathimerini about the course of relations between Ankara and Athens against the backdrop of Erdogan's statements in which he criticized Mitsotakis for inciting the Americans against Turkey.
Last May, President Erdogan announced his country's cancellation of the strategic council meeting with Greece, and said that Mitsotakis had incited the Americans not to supply Turkey with F-16 aircraft.
Erdogan added: "This year we were going to hold a meeting of the Joint Strategic Council (with Greece), there is no one named Mitsotakis for me anymore, and I do not accept a meeting like this with him at all, because we continue our way with honorable people who keep their vows."
In response to a question by the newspaper about these statements, Altun said that Turkey wishes to have good relations with all its neighbors, and for peace and stability to prevail in the region, but it does not allow anyone to take advantage of its good intentions.
He added, "Our president originally gave the Mitsotakis government an opportunity by opening channels of dialogue with it, but the Greek Prime Minister did not take advantage of it."
Altun explained that Mitsotakis pledged not to involve third parties in the bilateral relations between Ankara and Athens, but he failed to do so and gave anti-Turkish messages in the United States.
On the possibility of holding a meeting between Erdogan and Mitsotakis in the next stage, the Turkish presidential official ruled out such a development in light of the current circumstances.