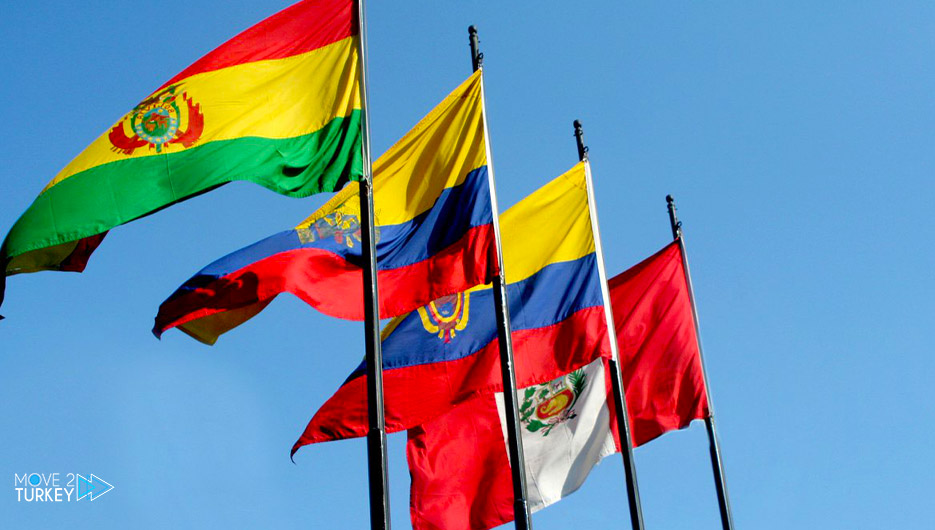 Turkey has been adopted as an "observer member" of the Andean Community, one of the economic organizations in Latin America and the Caribbean.
The Turkish Foreign Ministry said in a statement on Sunday that this step falls within the framework of Ankara's efforts to develop relations with Latin America and the Caribbean and to develop multilateral cooperation with countries in the region.
The statement added that this decision will contribute to strengthening the political dialogue between Turkey and the countries of the region and deepening and diversifying the economic and trade relations between the two parties.
The Andean Community is an organization made up of Bolivia, Colombia, Ecuador and Peru in addition to the bodies and institutions that make up the Andean Integration System (ICE).
The Andean Organization of Nations seeks to achieve a set of objectives, including promoting a balanced and independent economic and political development through regional unity and facilitating the participation of member states in the regional integration process with a view to the gradual formation of a Latin American Common Market.
It also seeks to reduce the external exposure of member countries and improve their position in the international economy in addition to strengthening solidarity and reducing disparities in development among members and seeking continuous improvement in the standard of living of the people of the region.