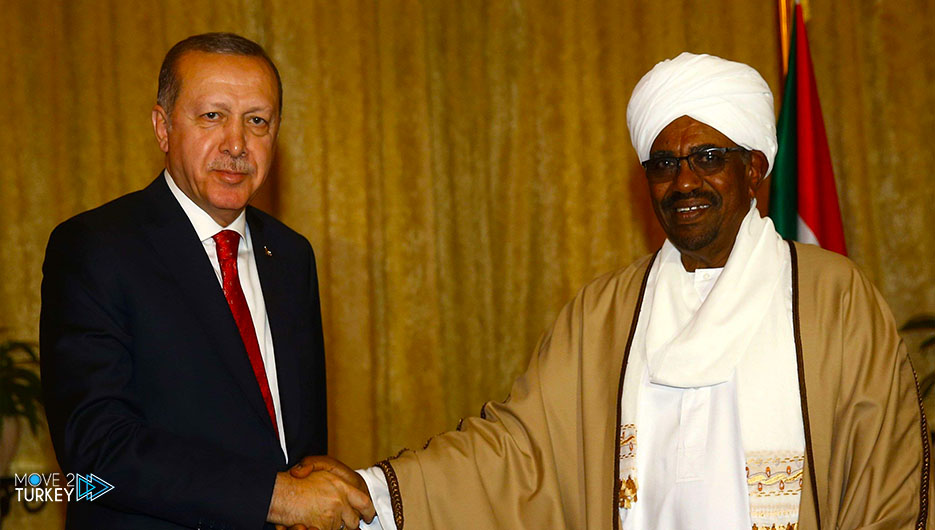 Nail Olpak, head of the Turkish Foreign Economic Relations Council "DEiK", on Friday valued the agreements signed between Ankara and Khartoum.
This came in a speech during his participation in a "mini-consultative meeting with Turkish businessmen and investors."
It was attended by Fuat Oktay, Vice President of Turkey and Chairman of the Sudanese Sovereign Council Abdel Fattah Al-Burhan in the capital, Ankara.
On Thursday, Turkey and Sudan signed 6 cooperation agreements in several fields and sectors, following the meeting of President Recep Tayyip Erdogan and Al-Burhan at the Presidential Complex in Ankara.
Olpak said: "The messages sent by Erdogan and Al-Burhan and the agreements signed (between the two countries) at the end of their meeting yesterday will be indicative and encouraging for the business world."
"I believe that we can achieve our strategic cooperation in many areas," he added.
He pointed out that Sudan is one of the main countries with which Turkey has the greatest relations and cooperation in Africa.
Olpak stated that Turkey was one of the first countries to recognize Sudan, which gained its independence in 1956.
He explained that the volume of trade exchange between the two countries exceeds $400 million annually.
He pointed out that the business world has more tasks to do to raise the volume of trade exchange at a time when the two countries have good relations.
He stated that logistics services are another important issue in trade between the two countries, stressing the importance of those services working smoothly, and he continued, "We are ready to provide the necessary support in this regard."
Olpak considered the Turkish Council on Foreign Economic Relations the window of the private sector to the outside world, and added: "Our goal is to try to increase investment and international trade."
Al-Burhan is on an official visit to Ankara at the invitation of President Erdogan.
Bilateral relations between Ankara and Khartoum have witnessed a wide movement since the visit of the Turkish President to Sudan in December 2017, when the two countries signed 22 agreements and memoranda of understanding in many fields.