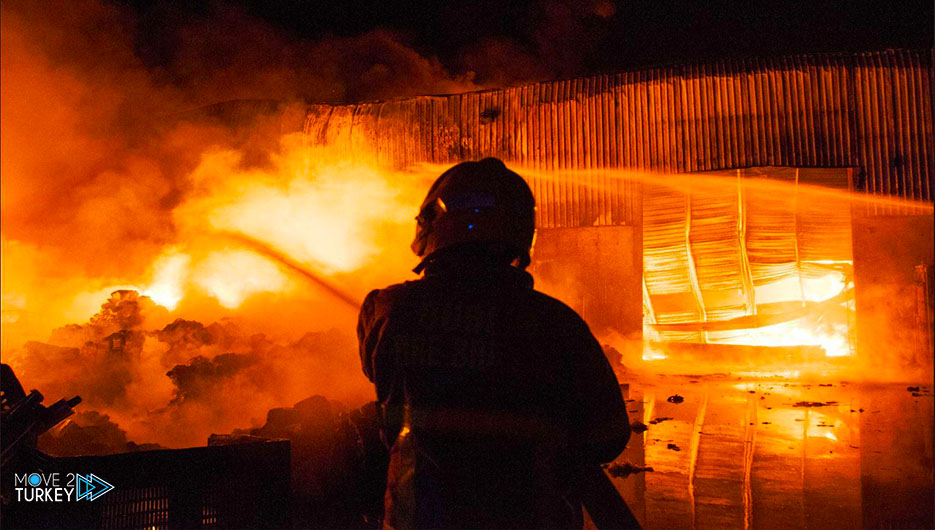 The fire that broke out in the ATB Business Center in the Yenimahalle district of Ankara in the Macunköy district, has been brought under control and spread to other blocks in the center.
A large number of firefighters, police and 112 emergency teams were also sent to the scene of the fire that broke out for an unknown reason in the chemical production center located in Building E of the business center.
After the teams worked for 5 and a half hours, cooling work began on the fire, which was brought under control.
Teams from the Ministry of Environment and Urbanization also came to the area to assess the damage.
According to the first determinations, some firefighters were damaged by the smoke from the fire, which did not result in any loss of life.
AK Party deputy in Ankara Zeynep Yildiz at the scene
Ankara Justice and Development Party (AKP) deputy Zeynep Yildiz, who conducted investigations in the fire district, told reporters that they had been in the area about three hours ago.
"We have expressed that the firefighters in the municipality of Kechörn, Mamak and Sincan can also support the operation during this process," Yildiz said.
The metropolitan city is back in that it is not needed at this point yet."
Referring to the fact that a car from the General Directorate of Forests was waiting to intervene in case of need, Yildiz hoped that it would soon improve for the citizens whose workplaces were damaged by the fire.
ABB responded to the fire with 80 vehicles and 450 people
Ankara Mayor Mansur Yavas said in a statement on his social media account that 80 vehicles and 450 people were involved in the fire.
They will also provide material and moral support to the people of the capital affected by the fire.