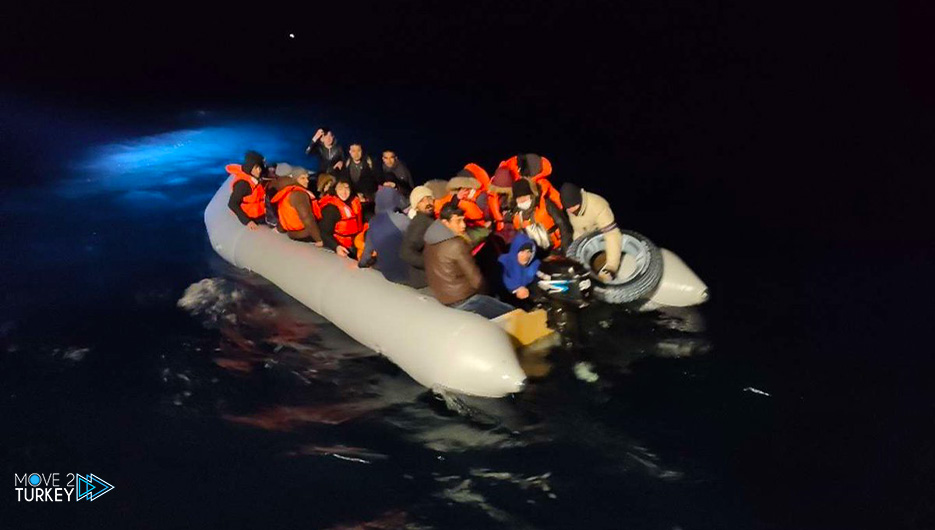 On Friday, the Turkish Coast Guard rescued 50 irregular migrants off the coast of Dikili district in the western state of Izmir.
Security sources said that coast guard crews spotted a group of irregular migrants on board two inflatable boats stranded off the coast of Dikili.
The teams went to the site and evacuated 50 migrants before handing them over to the state's Directorate of Immigration Management.