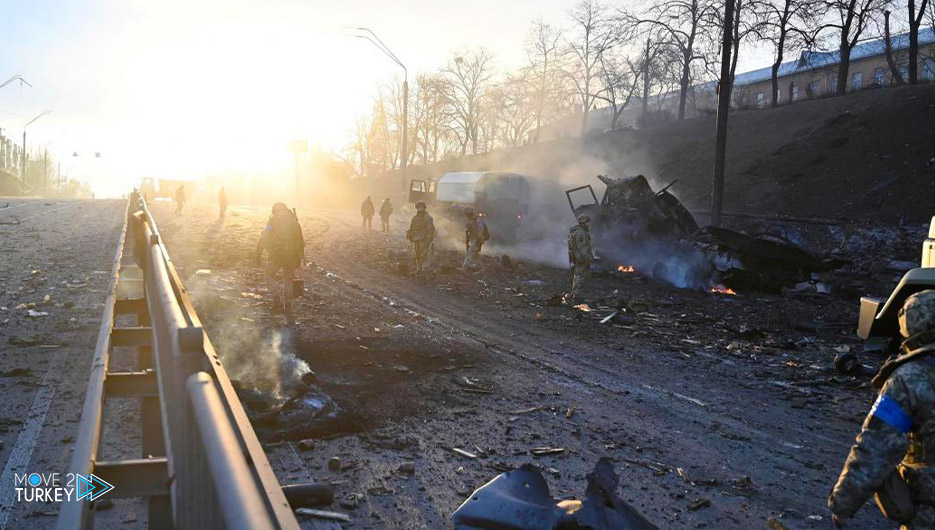 The United Nations announced that 102 civilians were killed and 304 wounded in Ukraine since the start of the Russian offensive.
This came in an interview with the United Nations High Commissioner for Human Rights, Michelle Bachelet, on Monday during the forty-ninth session of the United Nations Human Rights Council in Geneva, Switzerland.
Bachelet explained that the Russian attacks on Ukraine have caused 422,000 people to seek refuge in neighboring countries, and endangered countless lives.
"Our office recorded, as of last night, 102 civilians were killed, including 7 children, and 304 were wounded," she added.
It expressed its concern about the high numbers of casualties as a result of the Russian bombing with heavy artillery, multiple missile systems and air strikes.
She noted that millions of civilians, including the elderly, are forced to gather in underground trains and bunkers to avoid attacks.
At dawn on Thursday, Russia launched a military operation in Ukraine, which was followed by angry reactions from several countries and calls for tougher sanctions against Moscow.