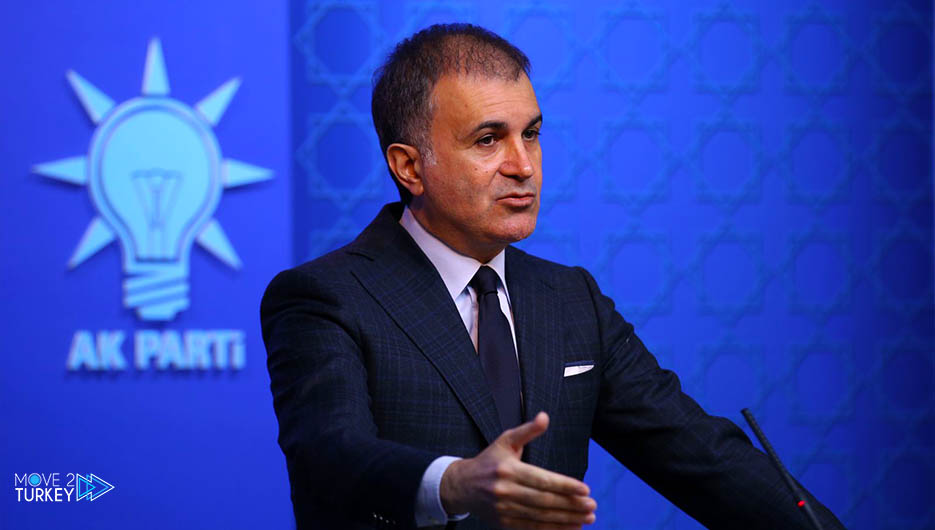 Turkey's ruling Justice and Development Party (AKP) said on Thursday that Ankara would study the decision to operate the "Karzai International Airport" in the Afghan capital, Kabul if the safety of its employees and teams was guaranteed.
This came in a press conference held by the party's spokesman, Ömer Çelik, after the meeting of the party's Central Executive Committee headed by Recep Tayyip Erdogan in the capital, Ankara.
In response to a question about the possibility of Turkey operating the Kabul airport if it was secured by the Taliban, Çelik said: "This is under study.
It will also be in the interest of the Afghan people, but this assessment will be conducted in an environment is created in which the safety of our staff and teams is fully ensured."
He added: "We have all witnessed the difficult stage that Afghanistan is going through after the killing of many civilians and soldiers as a result of the recent attack of a dangerous organization called (Khorasan), the arm of ISIS."
And the party spokesman added: "We hope that Afghanistan will be cleansed of all these terrorist organizations as soon as possible and that the suffering of the Afghan people will end."
He stressed the need to move quickly before the onset of winter and take measures for the benefit of the Afghan people, especially the most vulnerable groups such as children, women, and the elderly.
He pointed out that if the current humanitarian crisis in Afghanistan continues, the refugee problem will exacerbate exponentially, and Afghans will face death in front of the whole world.
On the other hand, Çelik indicated that Turkey is continuing its diplomatic initiatives aimed at achieving a peaceful transition period in Afghanistan and reaching agreements that would end the suffering of the people.
He pointed out that Turkey continues its contacts with the Taliban, as it is the de facto ruler of Afghanistan at present.