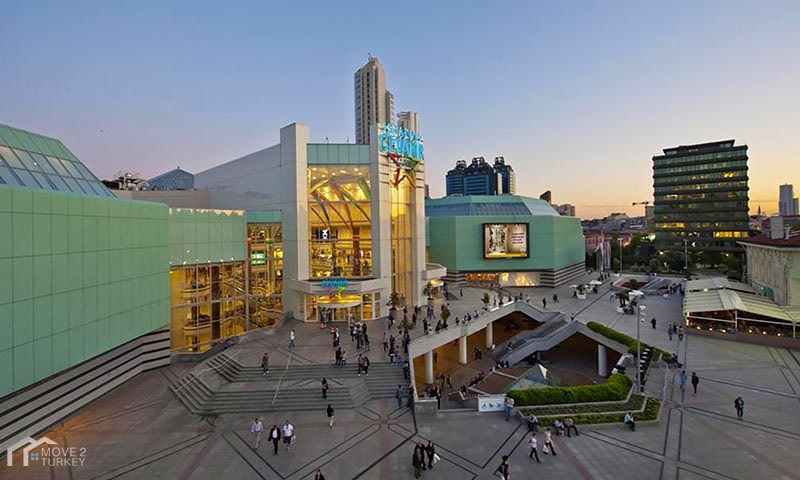 If you want a pleasant shopping experience and go to a place where you are surprised by the various exhibitions and stores, Istanbul Cevahir Mall is one of the best options in the city.
Cevahir Istanbul Shopping Center is one of the largest malls in Europe. Some believe that it is the sixth largest mall in the world, but there is no accuracy for this talk.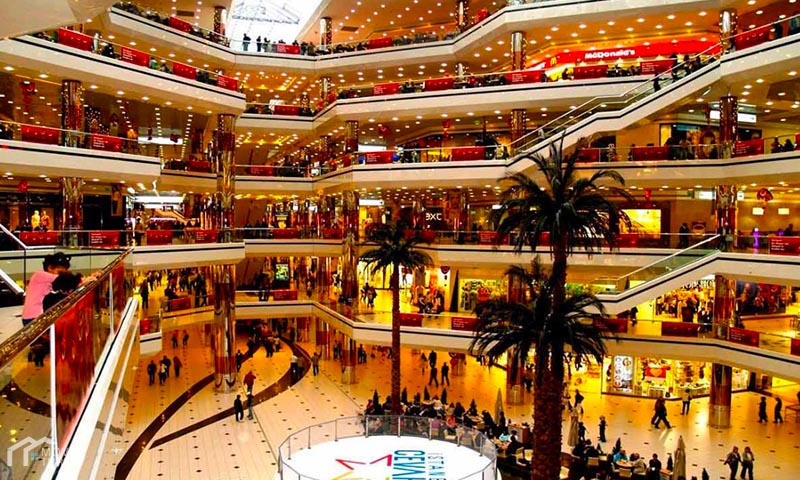 This spacious center is located in Şişli, Istanbul, which is one of the most famous and vibrant neighborhoods in the city, and is considered to be the commercial and economical heart in Istanbul, thanks to its privileged location in the city center.

Istanbul Cevahir Mall was opened on October 15, 2005 and it has more than 350 stores. With an area of ​​440,000 square meters divided over 6 floors.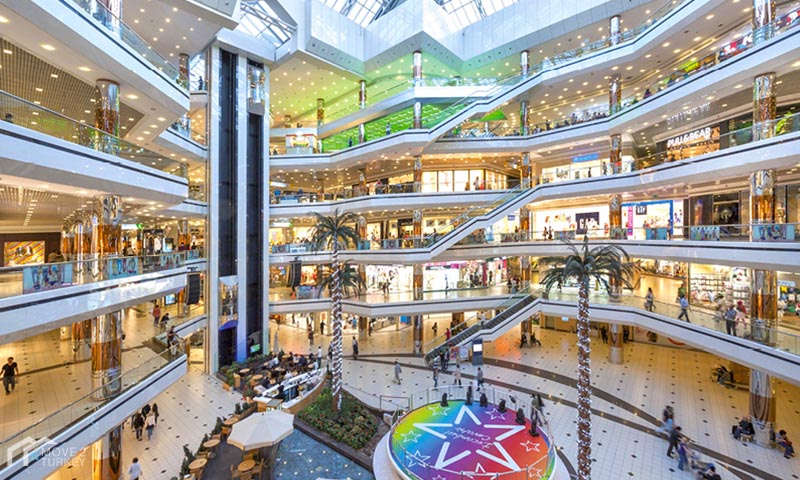 In short, The mall is hugel and you have to take a whole day at least to roam all floors and sections.

This place is not only a place for shopping, but also contains a variety of recreational areas and small and large restaurants that provide a fun time for customers.

Prices in in Istanbul Cevahir shopping center:
Prices in the mall vary greatly depending on which brand you intend to buy from. Due to the variety of stores available in this mall, but with a little research, you will be able to find the item you want at a reasonable price.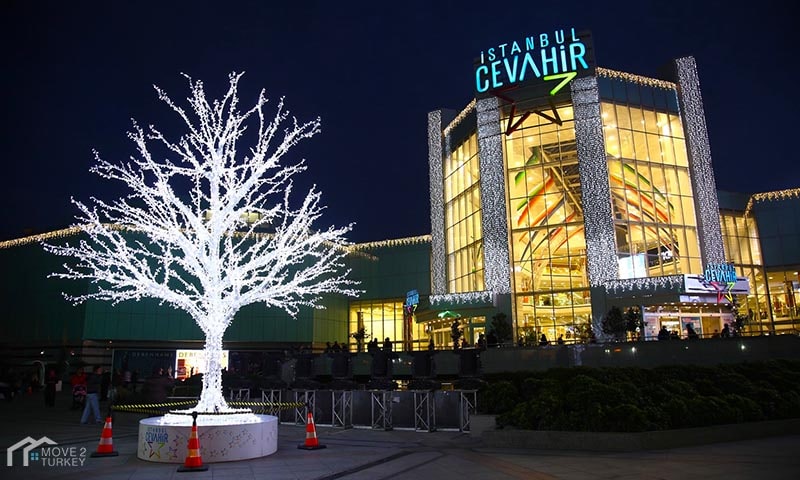 Goods available in Istanbul Cevahir Mall:
You can find a wide variety of goods available at this Shopping Center, where you will find:
Clothing
Electronics
Bags and shoes
Makeup
Hours and glasses
Games
Books
Jewelry
Sporting goods
You May Like This: Luxury As Never Seen Before Zorlu Center Istanbul Shopping Mall
Complete guide to Istanbul Cevahir Mall:
The most popular brands available at the Istanbul Cevahir Mall stores in Istanbul are: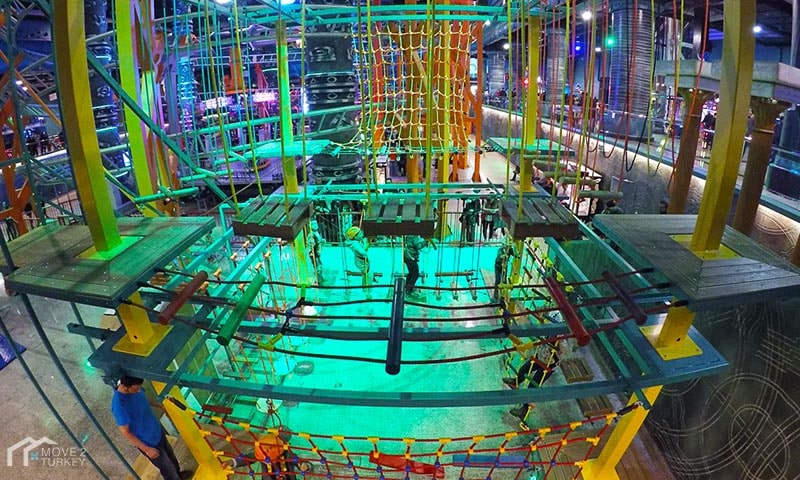 First floor:
Clothing brands:
Koton, LC Waikiki, Mavi, US Polo, Zara, Benetton, Mango, H&M, Caledonia (Italian), Bernardo and houseware brands and more.
Watch and jewelry brands: Oppar, Osgore, Swatch, Spirit …
Electronics brand: Arçelik (Turkish), Bosch,…
Cosmetics: Sephora

Second floor:
Clothes: Benetton, Boeren Sports, DeFacto, Jack Jones, Koton, LC Waikiki, US Polo, Fashion Vero …
Jewelry and watches: Silver Dolphin, D&R, Saat & Saat, Swatch and Swarovski
Sporting Goods: Boat Spot …
Eyewear & Accessories: Igroup …

Third Floor:
Clothes: Zara, DeFacto, GAP, Mango, Massimo Dutti, Victoria's Secret, …
Cosmetics: MAC…

fourth floor:
Clothes: Adidas, Peta, Nike, Puma, Reebok …
Jewelry and Watches: Aries Diamond, Diamond, Annie, Free Time …
Cosmetics: Sila, Golden Rose
Glasses: Opmar Optik

Fifth and sixth floor:
This is the place for food and has a large number of famous Turkish and international restaurants
But some cafes and restaurants can be found on the first floor of the mall.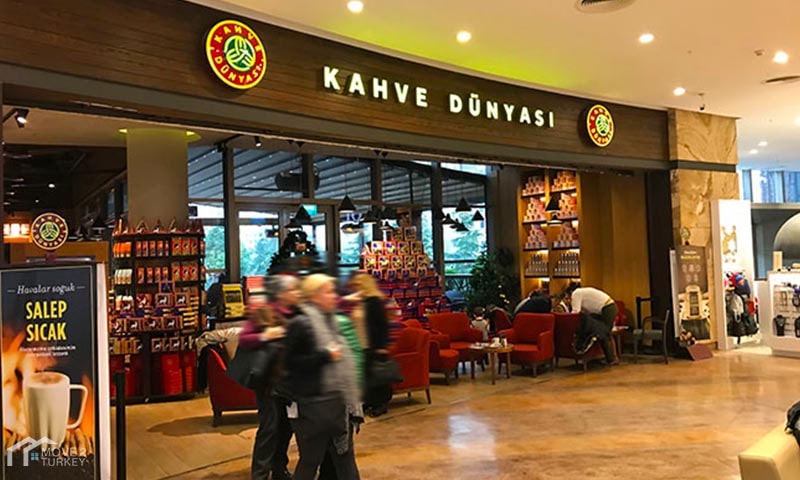 Most popular fast food restaurants in Istanbul Cevahir Mall:
Burger King (No. 523)
Kentaki (No. 508)
McDonalds (No. 530)
Pizza Hut (No. 503)
Burger House (No. 616, 6th Floor)
Most popular Turkish restaurants:
Pay Döner (No. 525)
Günaydın Döner (No. 514)
Charles (No. 516)
Ramiz Kufta (No. 520)
Entertainment at Istanbul Cevahir Mall:
Cevahir Mall also offers a wide variety of entertainment. It has a cinema with 12 galleries, in addition to a huge games hall, which includes an express train and an amusement park suitable for children.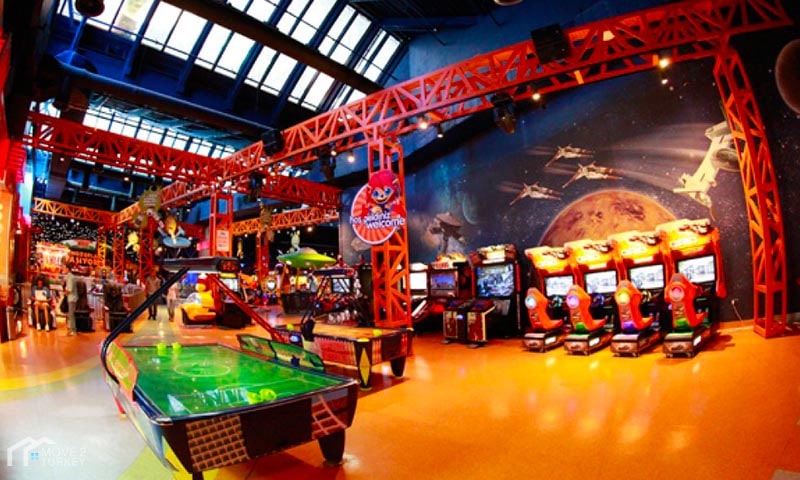 The most important features and services available in Istanbul Cevahir Mall are:
Information office: next to the entrance section of the third floor, it provides services 7 days a week from 10:00 to 22:00.
Automated teller machine (ATM)
Mother and child room and the possibility of breastfeeding children
A bathroom for women, men and children
Elevator
wheelchairs
closet
The mosque
Tax Free
First aid room
Telephone room
currency exchange
Parking
Where is Istanbul Cevahir Mall located and how to get there:
Turkey, Istanbul, Şişli district, May 19th district
It can be reached via the M1 Metro line, Şişli Mecidiyeköy Station
Hours of Operation: 10:00 am to 10:00 pm
Communication:
Facebook: Click here
Instagram: Click here
Website: www.istanbulcevahir.com