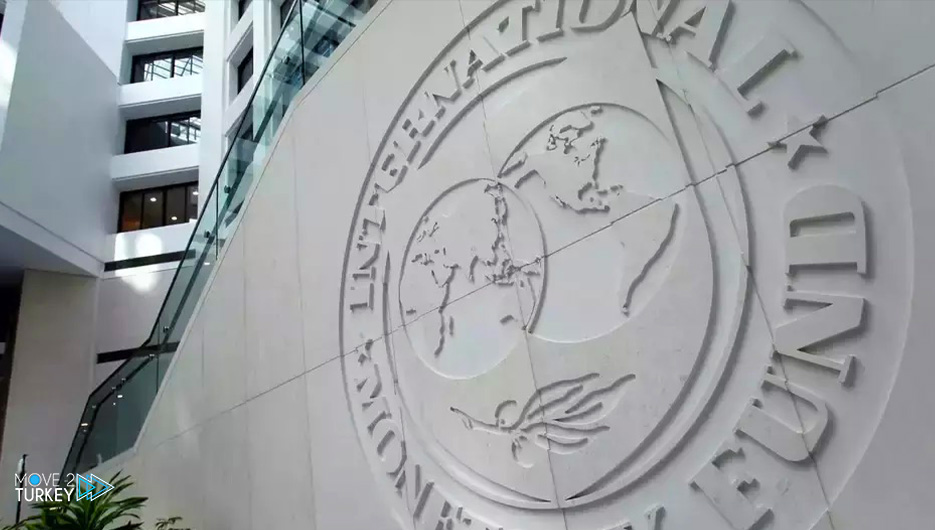 The International Monetary Fund on Tuesday lowered its forecast for global economic growth to 4.4 percent in 2022 from 4.9 percent its forecast last October, as the latest outbreak of the Corona virus, "Omicron", accelerated.
In its report on the world economic prospects, the Fund said that the reduction of expectations for the current year is due mostly to the reduction of forecasts for the two largest economies in the world (America and China).
The fund cut its forecast for US economic growth by 1.2 percentage points to 4 percent in 2022, in light of expectations of early withdrawal of monetary easing measures and continued supply shortages.
As for China, the Fund reduced its forecast by 0.8 percentage points to 4.8 percent "due to the pandemic turmoil related to the zero-tolerance policy for any infections."
The Chinese economy is under financial pressure on real estate developers for an extended period, according to the report.
The Fund indicated that the global economy started the year 2022 in a weaker position than what was stated in previous expectations, amid the spread of "Omicron", which re-imposed restrictions on movement again.
The report revealed that the global economy recorded a growth of 5.9 percent in 2021, while global growth will slow to 3.8 percent in 2023.
He stated, "Although the forecast for the next year is 0.2 percentage points higher than the previous forecast, it stems mostly from the spontaneous improvement in growth during the second half of 2022 after the dissolution of its current obstacles."
The fund expects high inflation to continue for longer than previously estimated, with continued disruptions in supply chains and higher energy prices in 2022.