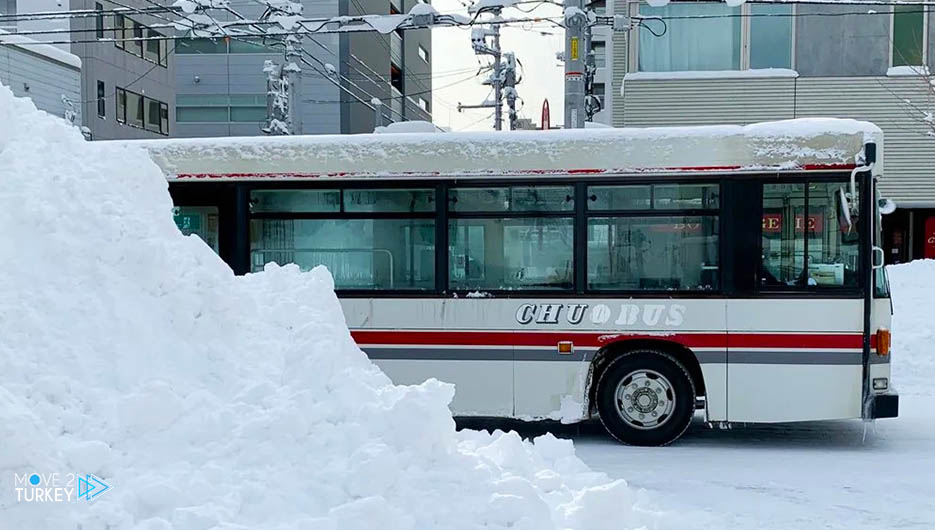 On Wednesday, passenger buses resumed their flights between Istanbul and the rest of the Turkish states, after the snow crisis, which disrupted their movement, receded.
Buses resumed their flights starting at nine o'clock this morning to depart from the heart of the city towards the various Turkish states.
Yesterday, Tuesday, the state of Istanbul announced the suspension of the movement of interstate buses at the "Esenler" and "Haram" stations and other sub-stations.
During the past few days, Istanbul witnessed heavy snowfall, which caused the disruption of some transportation, including buses and flights.