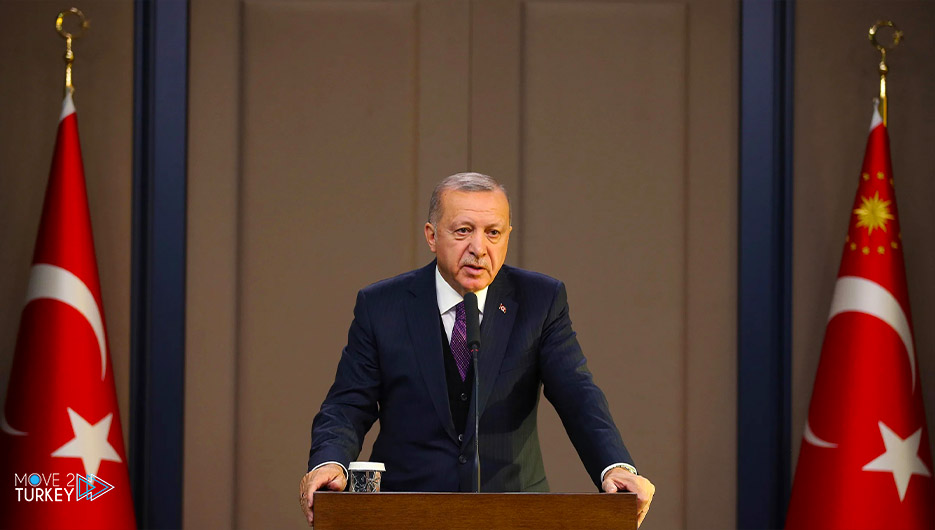 President Erdoğan, who attended the AKP Regional Presidency Assessment Meeting in Istanbul, addressed the party members by phone. On the agenda were the elections of 2023-2024.
He said, "We should not leave a door we did not knock-on. Istanbul needs to find its owner again."
Yildirim, who participated in the fifteenth meeting of the consultation and evaluation of the Istanbul Provincial Organization of the Justice and Development Party.
Which was held in a hotel in Sapanca district to call President Erdogan on the phone after party members shouted "Call the president".
In connection with the meeting, Erdogan wished the meeting to be useful and said he believed that such consultative meetings would be very fruitful on the way to 2023.
"Fortunately, the meetings we had in Siirt were very fruitful and useful," Erdogan said, recalling that they were in Siirt yesterday.
Erdoğan emphasized that the AKP's work in 19 years should be passed on to the entire nation, and said, "If we cannot attribute it to the nation, we will be under the blame.
Because there are still people out there who don't know what we're doing, we need to tell our nation this."
President Erdogan concluded his speech as follows: "Istanbul should be the locomotive of this work because wherever the locomotive goes, the wagons go there.
Istanbul is almost the locomotive for this business, with Turkey's current population of 15 million Istanbul needs to find its owner again in 2023 and later in 2024.
The Justice and Development Party (AKP) is currently not engraving nails, nails, or trees in Istanbul since the elections.
Istanbul is strange now, we need to win and revive the renaissance and resurrection, especially in Istanbul in 2023, our burden is heavy on him, I pray to God to help us."