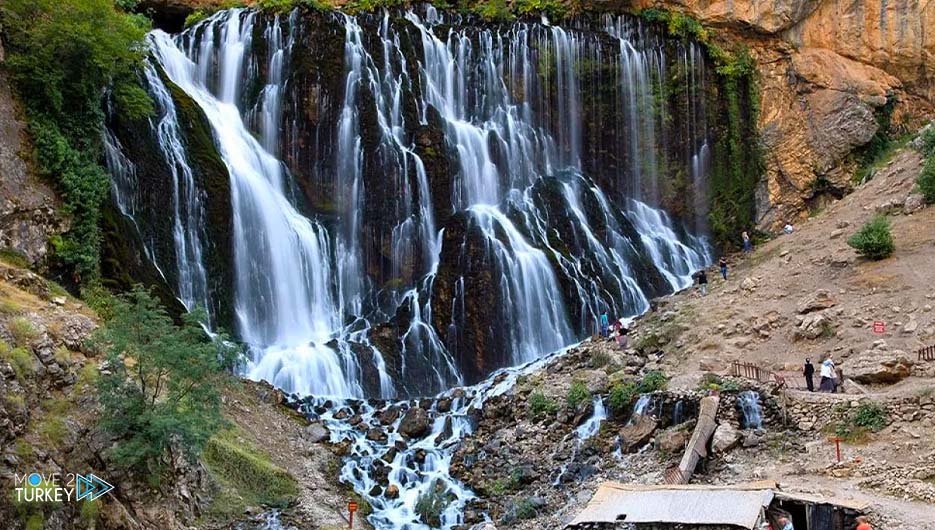 The waterfalls of Kayseri state in central Turkey attract nature lovers fleeing the summer heat and those wishing to entertain themselves.
The district of "yahyali" embraces the waterfalls of "Kapuzbaşı", "Yesilköy" and "Dera Bagh" and the district of "Davali", the waterfall of "Humurlu".
These waterfalls are considered a destination for those escaping from the summer heat and the hustle and bustle of the city, to enjoy its cool waters and take a walk in the surrounding green spaces.
The visitor, Fatih Dagoglu, said that the temperature, which reached 40 degrees in the city center, prompted them to come to the "Kapuzbaşı" waterfall.
He added that the air here is naturally air-conditioned, as cold air blows from all sides.
He expressed his happiness at visiting the region, recommending everyone to visit it.