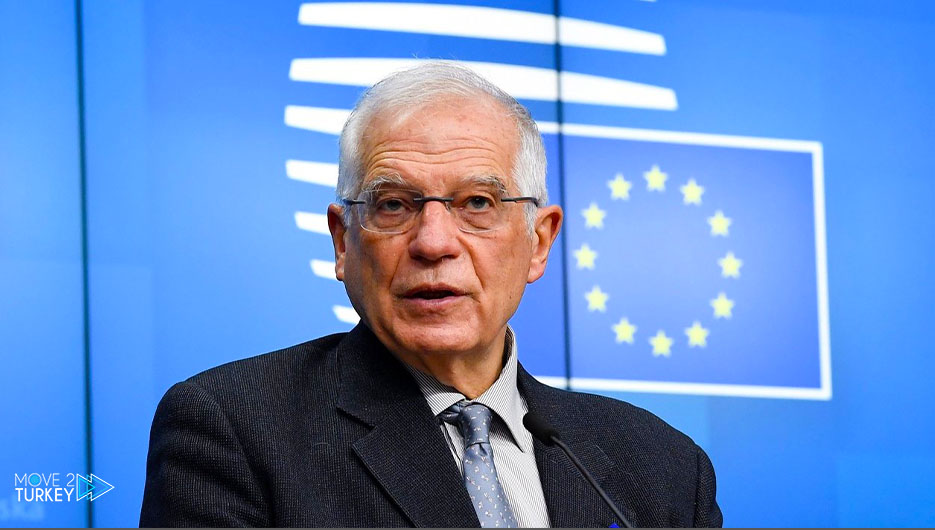 EU High Representative for Foreign Relations and Security Policy Josep Borrell announced that the EU will impose sanctions on Russia.
Against the background of Moscow's official recognition of the independence of the "Republics of Donetsk and Luhansk" from Ukraine.
This came in his statement to the state radio "France Info" on Tuesday from the French capital, Paris.
He explained that the sanctions will be imposed on members of the Russian parliament, "Doma" who voted for the resolution of "Donetsk and Lugansk" independence.
As well as officials in the "military sector", and 2-3 Russian banks, and this is in response to the decision of the Moscow administration to recognize the independence of "Donetsk and Luhansk" from Ukraine.
He stressed that the union will try to prevent Russia from obtaining funding in Europe.
Borrell indicated that the EU would impose further sanctions on Moscow if Russia invaded Ukraine.
He added that attacks are continuing in the Donbass region and that the situation in Ukraine is worrying.
And earlier on Tuesday, Borrell announced that the foreign ministers of the European Union will meet today in Paris to decide on the sanctions that will be imposed on Russia.
On Monday evening, Russia officially recognized the independence of the Donetsk and Luhansk regions from Ukraine.
And which were subject to the control of separatists loyal to Moscow, amid widespread international rejection.
Western countries considered Moscow's recognition of the independence of Donetsk and Luhansk as "the actual beginning of the Russian war against Ukraine."