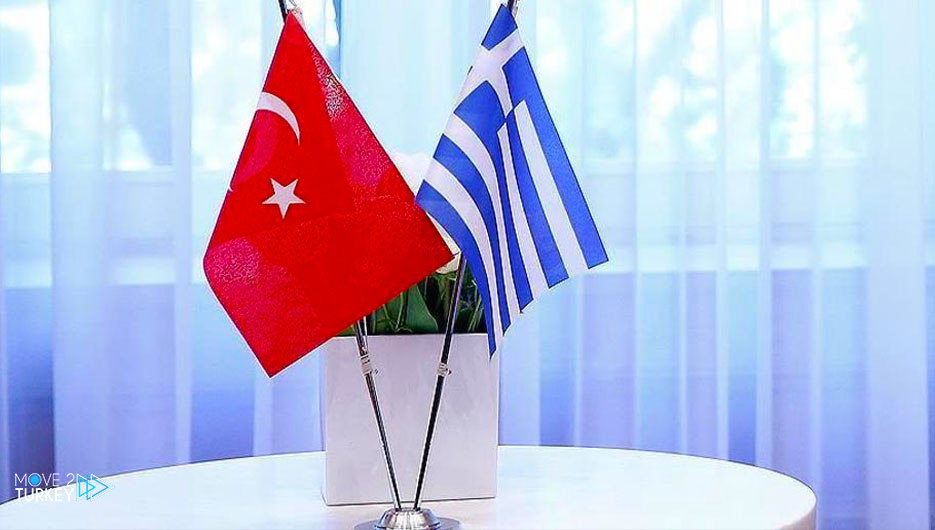 Turkey announced on Tuesday the 64th round of consultative talks with Greece to discuss the situation in the Aegean and the eastern Mediterranean.
"The 64th round of consultative talks between Turkey and Greece was held in Athens," the Turkish Foreign Ministry said in a tweet via its Twitter account.
On Monday, the Greek capital Athens hosted the third working meeting within the framework of the "Positive Agenda" dialogue on economic and trade issues between Turkey and Greece.
The Turkish Ministry of Foreign Affairs said on its Twitter account: "Deputy Minister, Ambassador Sedat Onal, held the third working meeting with Greek Deputy Foreign Minister Costas Fragoyannis.
Within the framework of the positive agenda dialogue on economic and trade issues.
The first round of talks between the two countries was launched in 2002 in Ankara in order to prepare the ground for a "just, lasting and comprehensive" solution acceptable to both sides to address their differences in the Aegean and Mediterranean Seas.
The 60th round of talks was held in March 2016 in Athens, and after that date it was suspended due to political circumstances and Greece's lukewarm position.
In 2021 talks resumed, with the 61st round held in Istanbul on January 25, 2021.
Since then, the term "advisory" has been used rather than "exploratory" to describe the talks.
It is noteworthy that the previous round number 63 was held in the capital, Ankara, in October 2021.