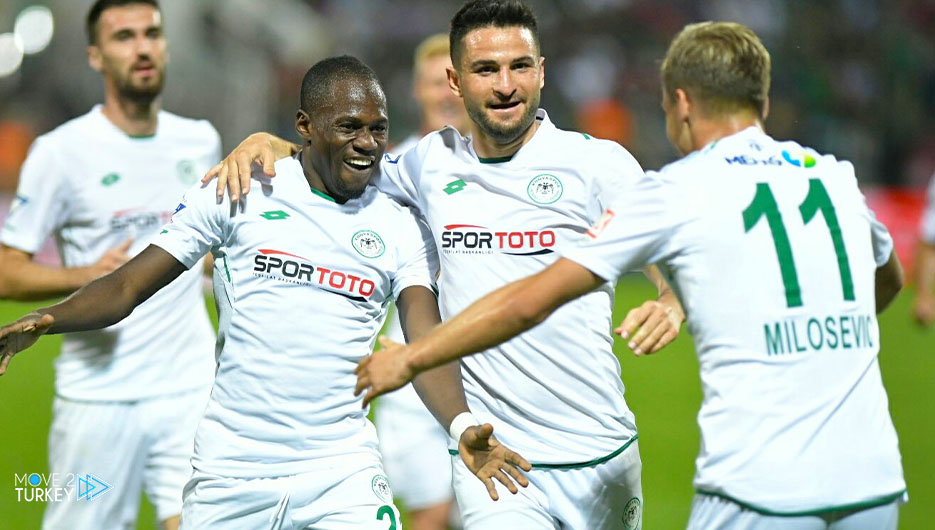 Istanbul Başakşehir won three valuable points after defeating its guest Konyaspor 2-1 on Tuesday in a postponed match for the 21st round of the Turkish Super League competitions.
The match started with a high attacking pattern from both teams, and Konyaspor managed to take precedence with a goal that came in the 37th minute from a quick counter-attack that Soner Dijkman ended with a pass to Kosovar Zimmer Babatki, who confidently confronted the goalkeeper and shoved the ball into the goal.
The hosts pressed hard with the start of the second half, and the Norwegian Fredrik Gulbrandsen managed to score a goal with which he adjusted the result in the 49th minute, investing a perfect cross that his colleague Omar Ali Shahiniz sent him around with the sole of his foot into the net.
In the remaining minutes, both sides searched for scoring, which Istanbul Başakşehir managed to achieve with the 62nd minute by the feet of Konya midfielder Musa Şagiran, who tried to remove a ball from Leo Durate, but he put it by mistake in his team's goal.
With this victory, İstanbul Başakşehir raised its score to 46 points, advancing it to third place, reducing the difference with Konyaspor, which is in second place, to 3 points.