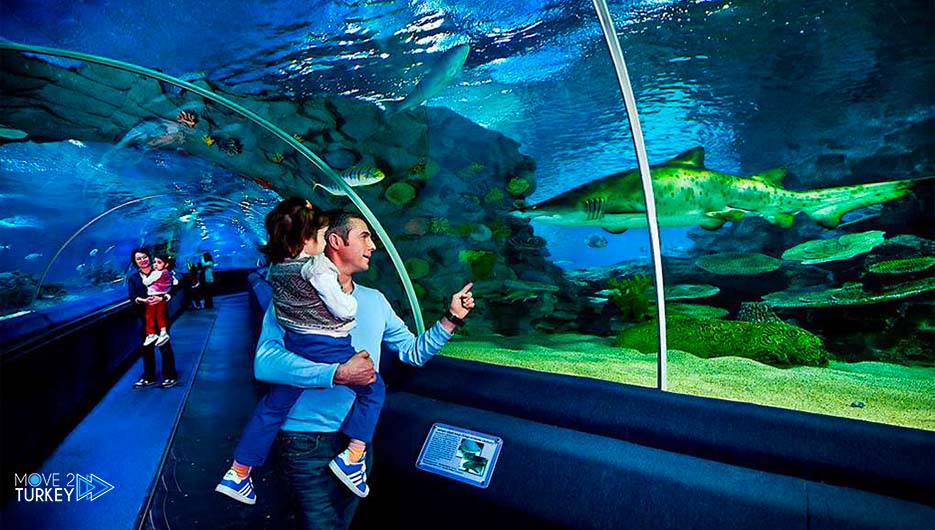 Finding things to do with the kids is a common problem sometimes, especially for families traveling with their kids.
In many cities or towns it can be very difficult to find attractions for children.
But in Istanbul you can be sure that you will never face such a problem, as in this city you will find a lot of interesting attractions for your kids, and besides, you will undoubtedly have fun with them.
Below, we have introduced some of the most popular attractions for kids in Istanbul such as parks, museums, magical places, historical sites, sightseeing tours and more…
In this article, you can easily find out the best places to visit with children in Istanbul, plan your visits and spend a holiday full of entertainment and fun in this charming city with your family.
1- Take the kids to the famous theme parks
Amusement parks are not only places of entertainment, but also great places to educate your children and develop their imagination.
There is a wide range of amusement parks in Istanbul to choose from. You'll find fun rides, horse riding, aquariums, dolphins and a variety of great attractions for kids.
Families can spend an entire day in the theme parks without their children getting bored.
Below we will introduce all the famous amusement parks for kids in Istanbul.
Isfanbul Theme Park in Eyup, Golden Horn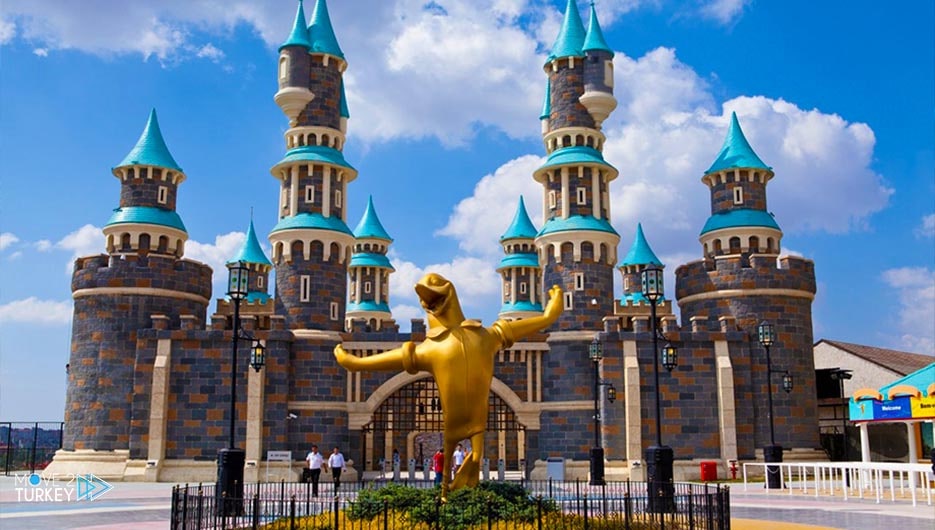 A huge complex that combines amusement parks, shopping centers, entertainment and galleries in one place, you will be able to experience many exciting things, in addition to the possibility of horse riding.
Address: Yeşilpınar, Şht. Metin Kaya Sk. No: 11/1, 34065 Eyüpsultan/İstanbul
Website: http://www.isfanbul.com
---
---
Sea Life Istanbul in Bayrampasa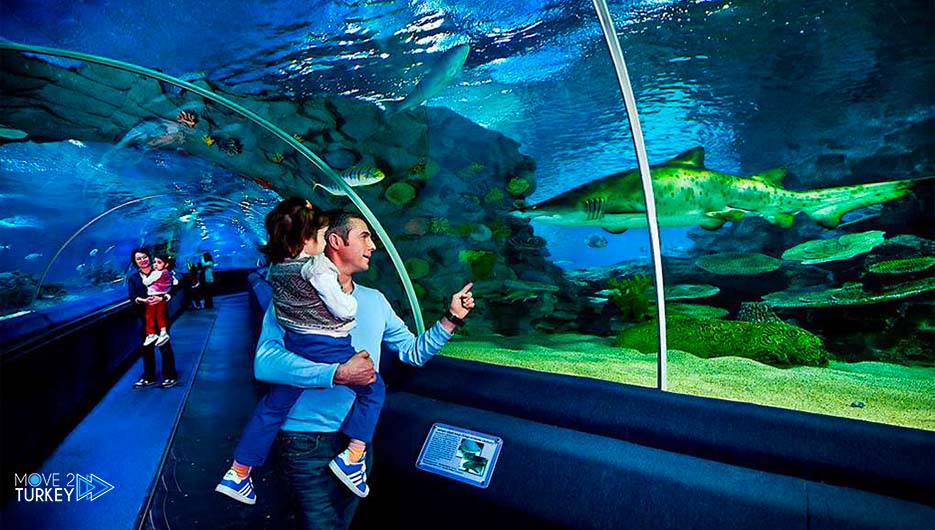 Sea Life Istanbul is considered the fifth largest aquarium in the world, in this charming place you will find many beautiful marine creatures in addition to a large group of sharks, and the complex also contains some other entertainment sections.
so we definitely consider Sea Life Istanbul a must go if you are a family traveling to Istanbul with your kids.
Address: Kocatepe, Paşa Cd, 34045 Bayrampaşa/İstanbul
Website: https://www.visitsealife.com/istanbul
---
Istanbul LEGOLAND Discovery Center in Bayrampasa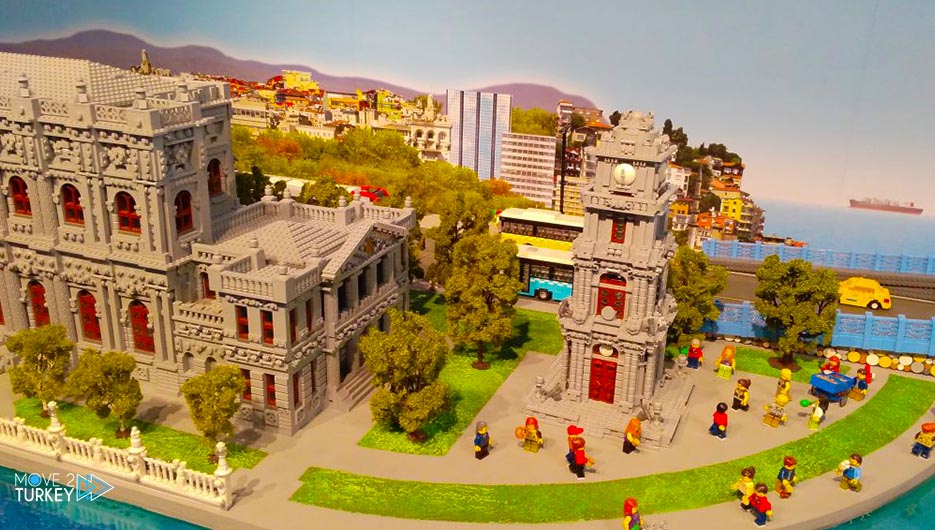 It is one of the world-famous brands, you will find many entertaining sections, the most important of which are LEGO mini-land, LEGO 4D Cinema, Kingdom Adventure Game, in addition to a store and a café …
Address: Photo of Paşa, Forum Istanbul, No: 3 Kocatepe Mah.&nbsp, 34045 İstanbul
Website: https://www.legolanddiscoverycentre.com/istanbul
---
---
Istanbul Aquarium in Florya, Bakirkoy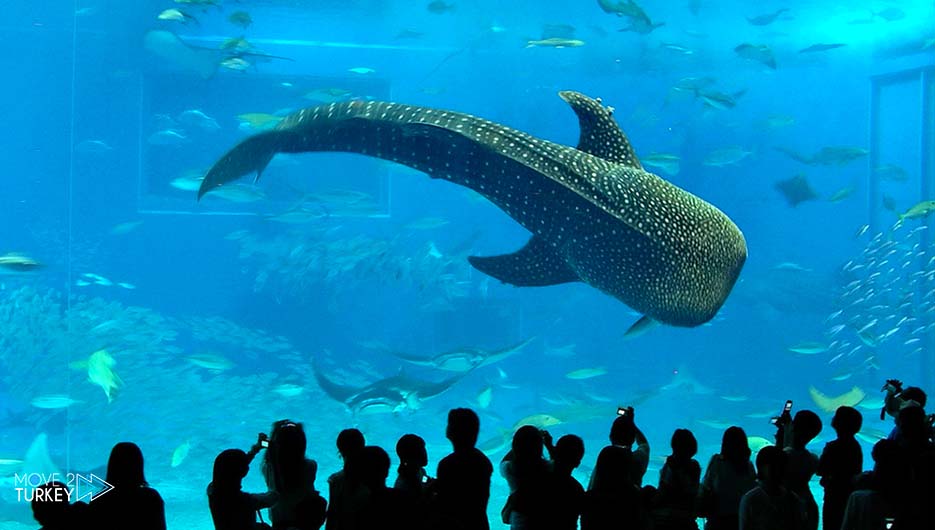 Istanbul Aquarium is one of the best and largest aquariums in Europe, it hosts 16 different and fun activities in addition to a rainforest that takes you from the Black Sea towards the Pacific Ocean, you will find many land and sea creatures, and five-dimensional cinemas…
Address: Şenlikköy, Florya Caddesi, Yeşilköy Halkalı Cd. No: 93, 34153 Bakirkoy/Istanbul
Website: http://www.istanbulakvaryum.com
---
Istanbul Dolphinarium in Eyup, Golden Horn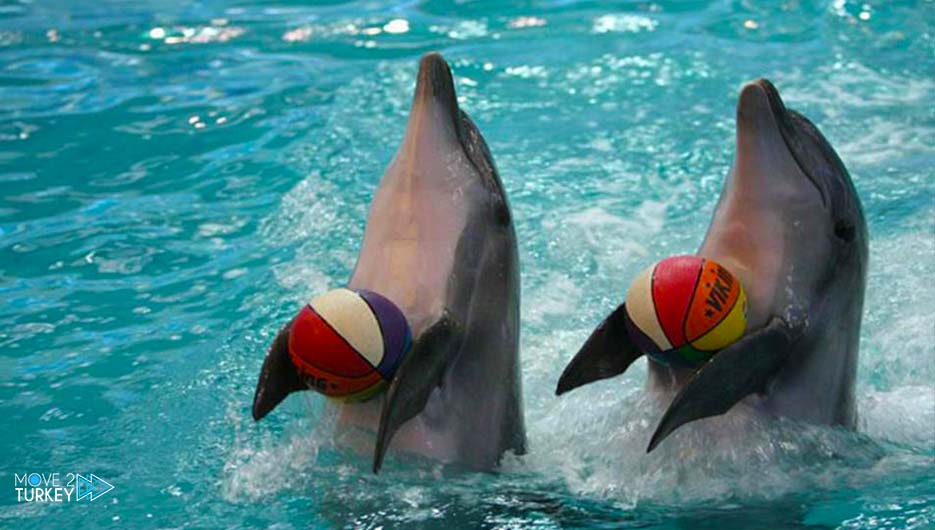 The largest dolphinarium in Europe, you can enjoy with children a show of dolphins, playful seals, the wonderful white whale and many beautiful marine animals.
Your kids will love this dolphin show in Istanbul (and trust me, so will you)
Address: Silahtarağa, Silahtarağa Cd. No: 2 D:4, 34050 Eyüpsultan/İstanbul
Website: http://www.istanbuldolphinarium.com
---
2- Take the kids to fun museums
Miniaturk – Miniature Turkey Museum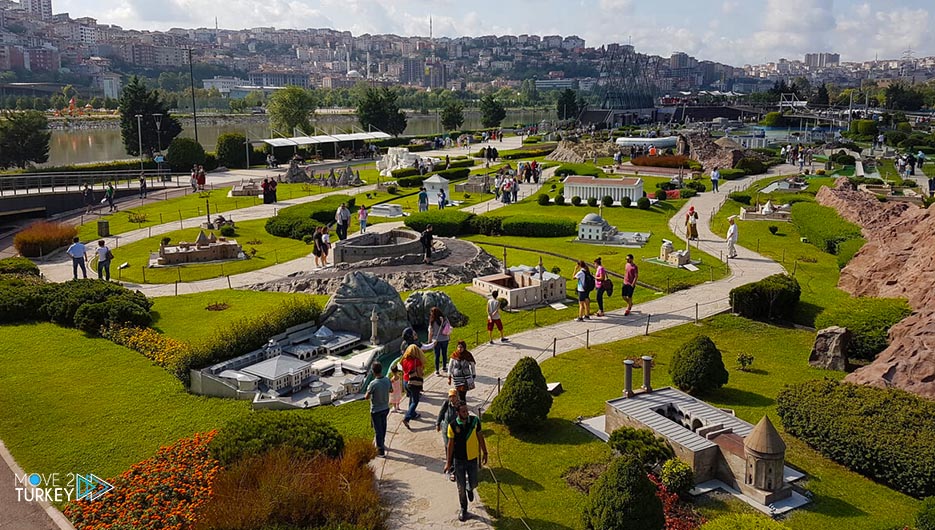 The Miniaturk Miniature Open Air Museum displays a large group of important tourist attractions in Turkey and around the world, you will see many miniature models of the greatest monuments in Turkey.
Address: Örnektepe, İmrahor Cd. No:7, 34445 Beyoğlu/İstanbul
Website: http://www.miniaturk.com.tr
---
---
Madame Tussauds İstanbul Wax Museum in Istiklal Avenue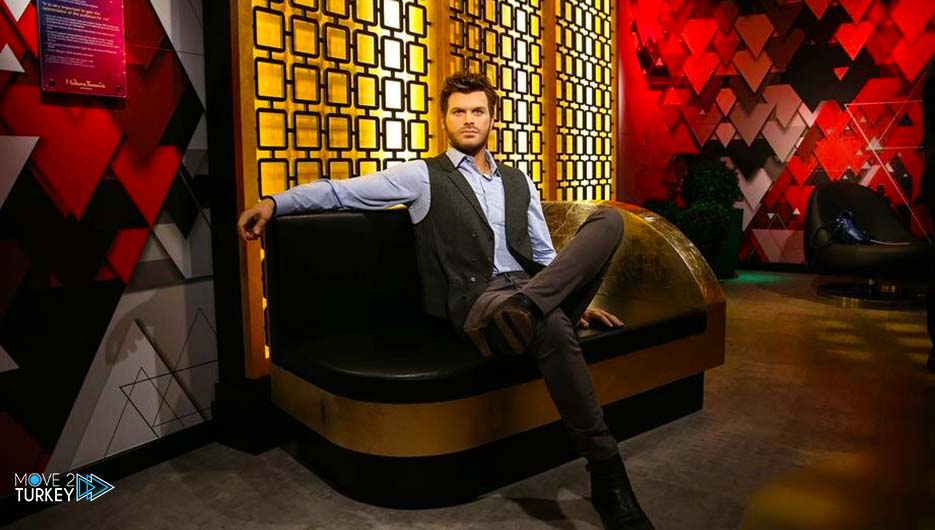 In Madame Tussauds Istanbul you will find a large number of life-size wax statues of famous people from around the world, as well as statues of historical heroes, kings and ancient scholars.
you may enjoy taking photos of your children posing next to famous celebrities, but your kids will love it…
Address: Hüseyinağa, Grand Pera AVM, İstiklal Cd. no: 56 D:58, 34440 Beyoğlu/İstanbul
Website: http://www.madametussauds.com/istanbul
---
Rahmi Koc Museum in Haskoy, Golden Horn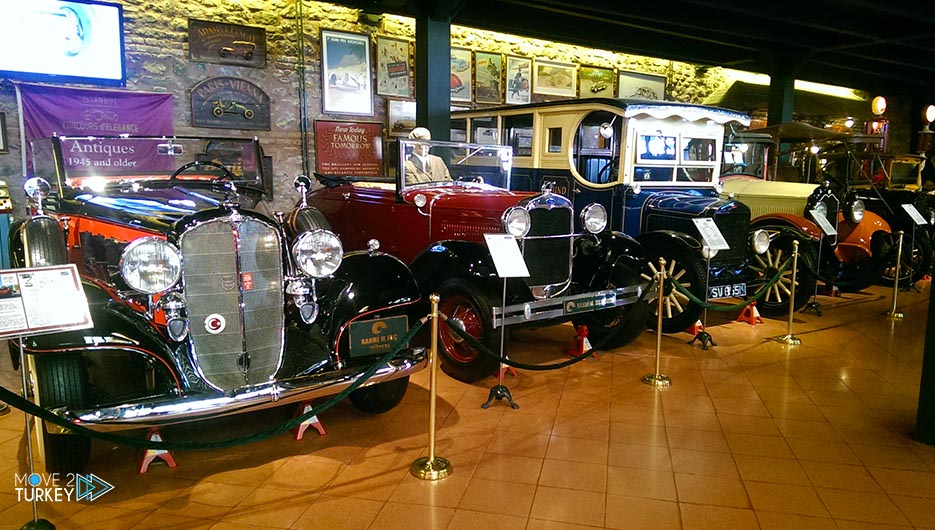 The Rahmi Koc museum displays a variety of old cars with distinctive style, in addition to a collection of old machines, trains, submarines and small figures in the form of toys that children will undoubtedly enjoy.
Address: Piri Paşa, Hasköy Cd. No:5 D:No:5, 34445 Beyoğlu/İstanbul
Website: http://www.rmk-museum.org.tr
---
Istanbul Toy Museum in Goztepe, Kadikoy
The Toy Museum displays many beautiful and distinctive games, the collection includes games from more than 40 countries and for 20 years, the museum closes on Monday.
Address: Göztepe Mah. Ömerpaşa Cad, Doctor Zeki Zeren Sokak No:17, 34730 Kadıköy
Website: http://www.istanbuloyuncakmuzesi.com
---
---
3- Take the kids for an interesting sightseeing
Bosphorus Cruise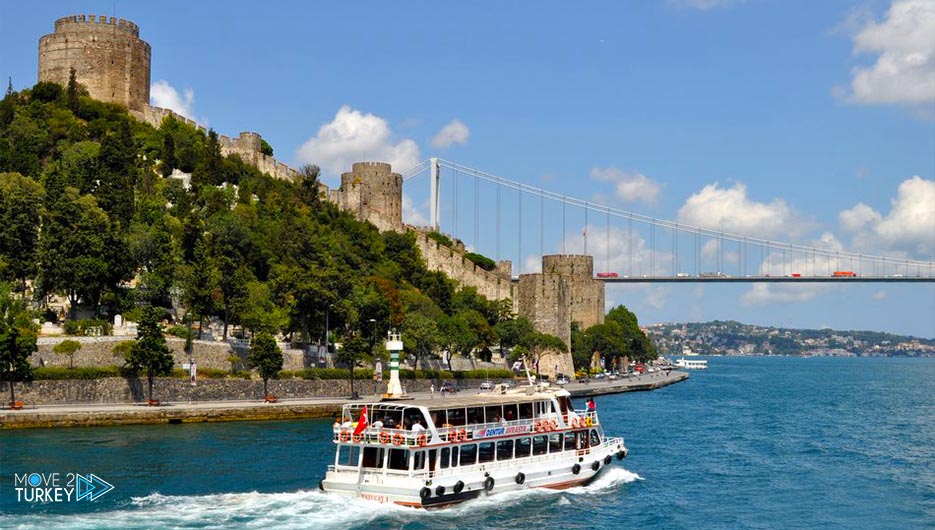 You can experience a new activity and a fun day along the world famous Bosphorus.
Bosphorus cruises start from the east from the famous Galata Bridge and continue to Anadolu Kavagi, which is the entrance to the Bosphorus to the Black Sea, providing the opportunity to see many of the city sights along the strait.
you may also be lucky and see the dolphins swimming near the cruise.
and the would make this one of the nicest experiences that you can have with your kids in Istanbul…
---
City Sightseeing Bus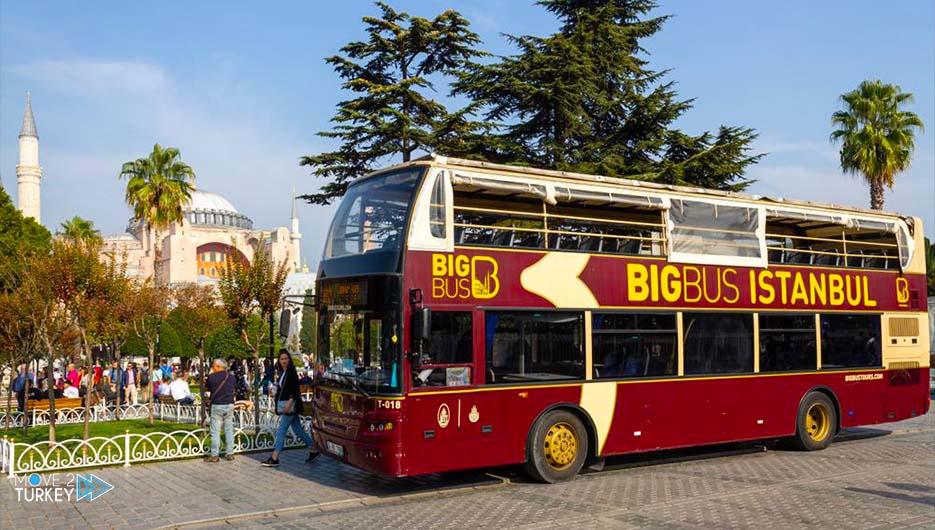 You can have a wonderful experience in an open double-decker tourist bus, the upper deck of the bus provides a unique opportunity to sightsee with amazing panoramic views of the city, which develops your children's knowledge and gives you the opportunity to take beautiful pictures.
---
Kids Bike Tour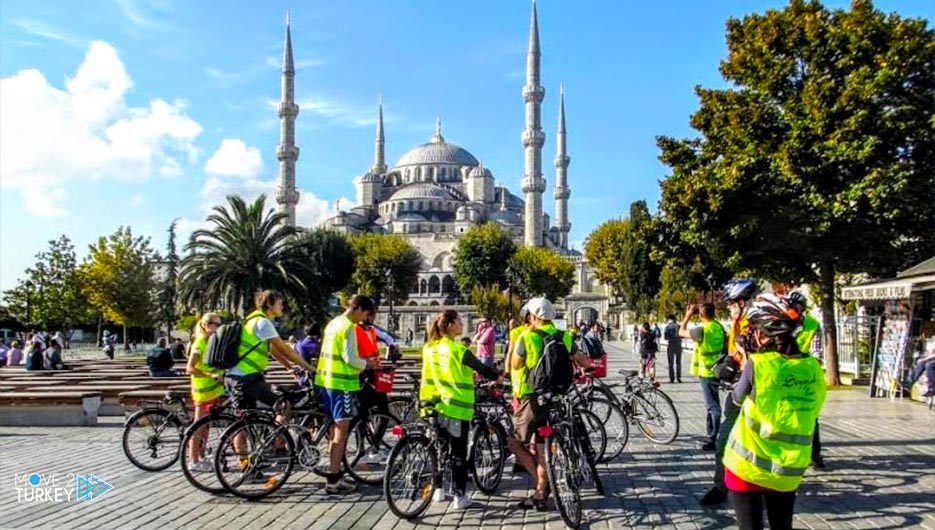 A wonderful trip specially designed for children's groups, children will get to know Istanbul in a comfortable and educational way through this exciting and fun bike tour in Istanbul, the duration of the tour is 3 hours.
---
---
4- Take the kids to charming places and historical sites
Hagia Sophia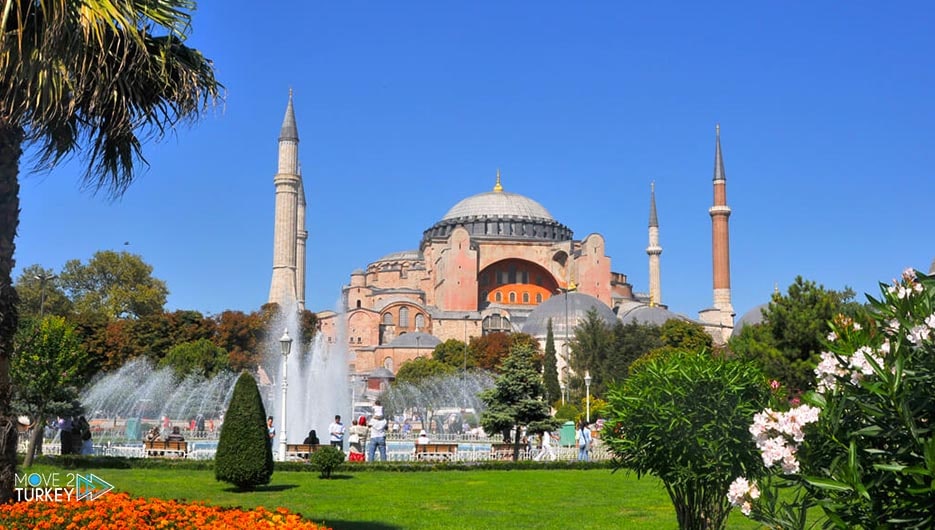 Hagia Sophia is one of the greatest architectural works in the world which has been accepted as the eighth marvel, you will experience with your children the history of the Roman, Byzantine and Ottoman empires combined.
If you only have a day in Istanbul, the world-famous Hagia Sophia Museum should undoubtedly be the first stop.
You and your children will love this wonderful building and its amazing architecture, as well as its colorful mosaics, large dome and ancient decorations.
Address: Sultan Ahmet, Ayasofya Meydanı No:1, 34122 Fatih/İstanbul
Website: https://muze.gen.tr/muze-detay/ayasofya
---
Topkapi Palace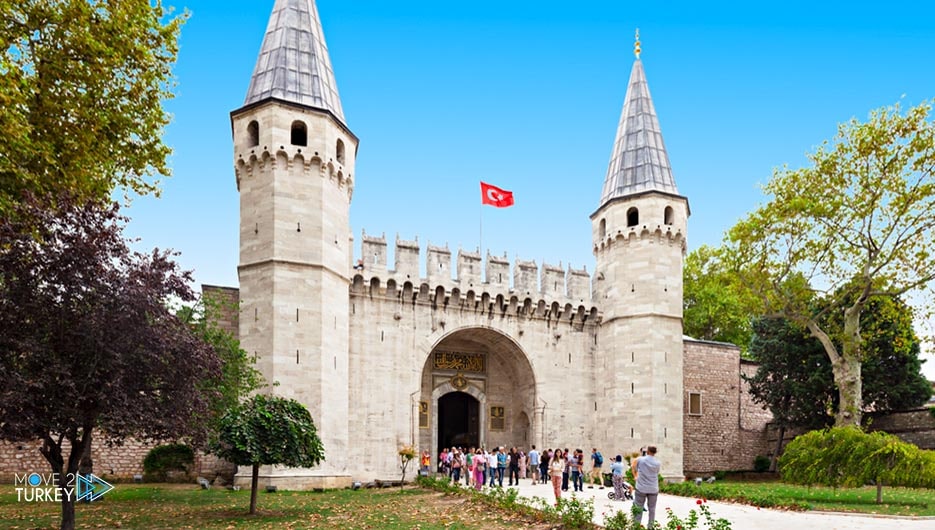 Topkapi Palace is one of the best museums that you can ever visit, it is the former residence of the Ottoman emperors, the palace contains balconies with stunning views and enchanting.
In addition to a precious collection of amazing antiques, it is one of the best tourist attractions in Turkey.
You and your children will love the Topkapi Palace Museum and its famous Harem section, and you will be able to take a detailed look at the palace's distinctive design from the rooms, gardens and galleries to the wonderful decorations.
Address: Cankurtaran, 34122 Fatih/İstanbul
Website: https://www.millisaraylar.gov.tr/saraylar/topkapi-sarayi
---
---
The Blue Mosque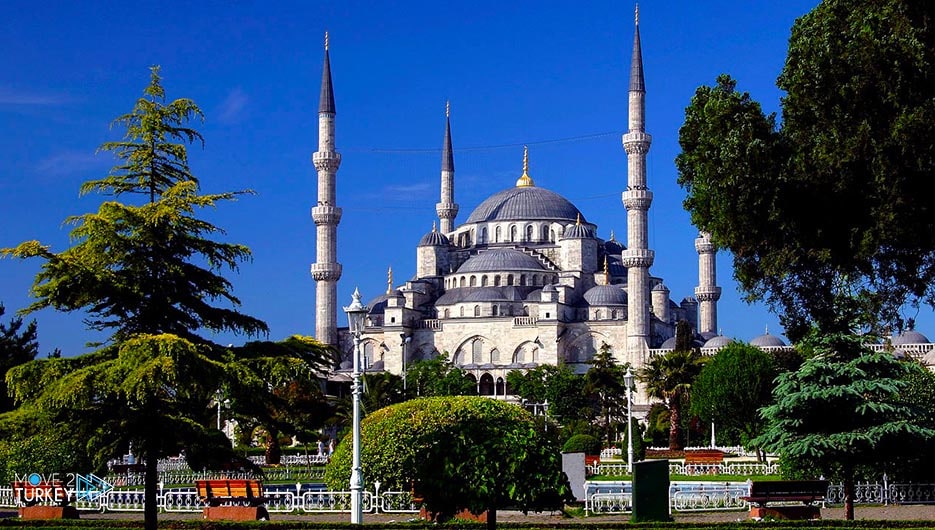 The blue mosque (Sultan Ahmet Mosque) is one of the most famous symbols of Turkey, and it is a huge and unique mosque that was built in the seventeenth century with six high-rise minarets, and it is one of the most famous tourist attractions in Istanbul.
Address: Sultan Ahmet, Atmeydanı Cd. No:7, 34122 Fatih/İstanbul
---
Galata Tower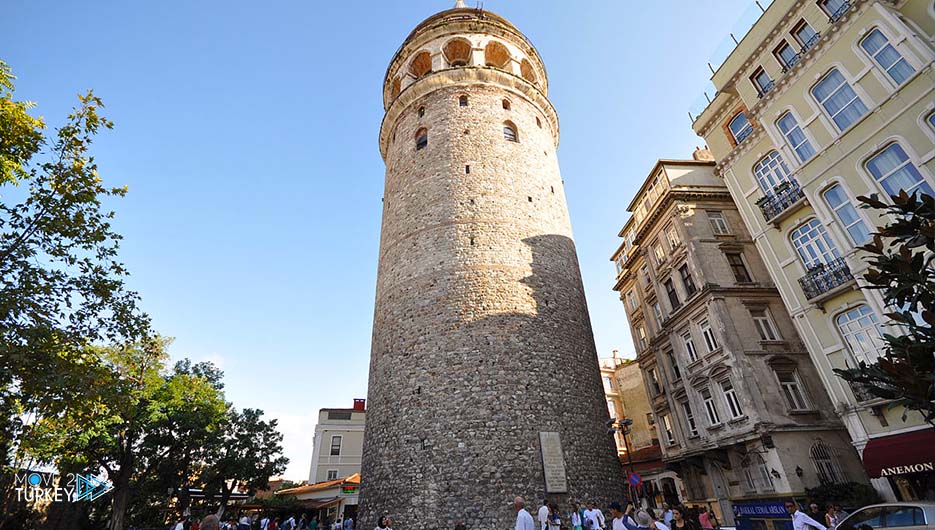 The height of the Galata Tower is about 72 meters, which provides a charming and panoramic view of Istanbul, the Golden Horn and the Bosphorus, and the tower has a restaurant on the top that enables you and your children to enjoy eating with this charming view.
Address: Bereketzade, Galata Kulesi, 34421 Beyoğlu/İstanbul
---
---
5- Take the kids to the beautiful parks and gardens
Gulhane Park in Eminonu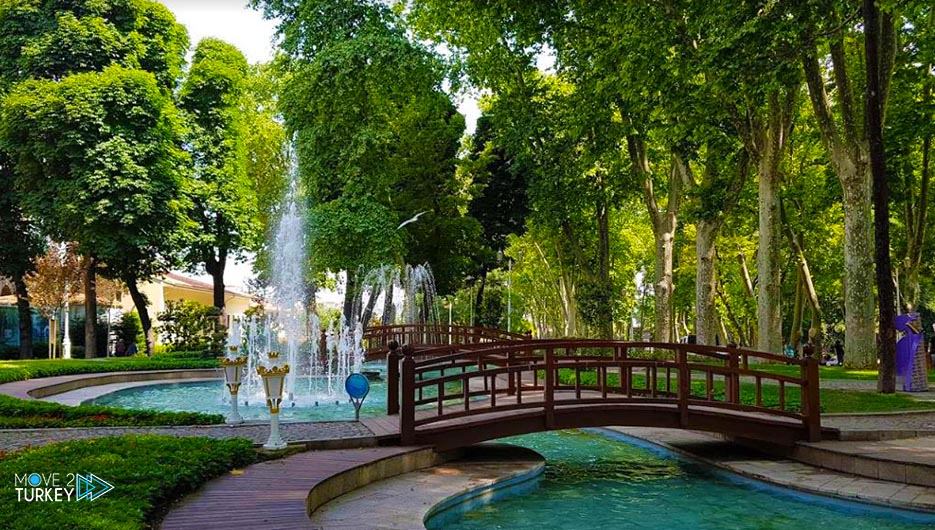 This is the most visited park in Istanbul, with a variety of beautiful attractions, you can enjoy a nice picnic and let your children have fun and play freely.
So if you are a family with kids in Istanbul, This is the place to go.
Address: Cankurtaran, Kennedy Cd., 34122 Fatih/İstanbul
---
Fethi Pasha Grove in Uskudar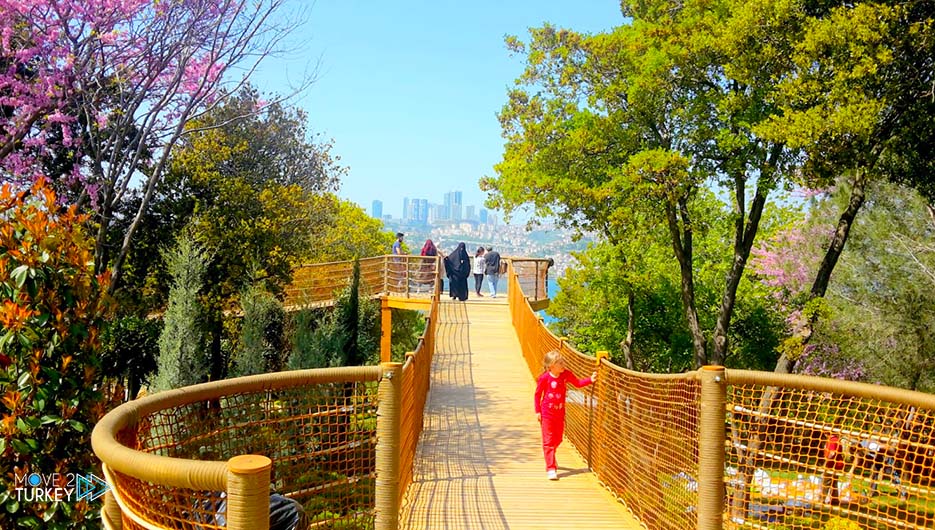 This park covers an area of ​​16 hectares of spacious green areas, which will enable children to play, have fun and enjoy their time, in addition to the presence of many cafes and restaurants that have a wonderful view of the Bosphorus.
Address: Hacımaşlı, 34283 Arnavutköy/İstanbul