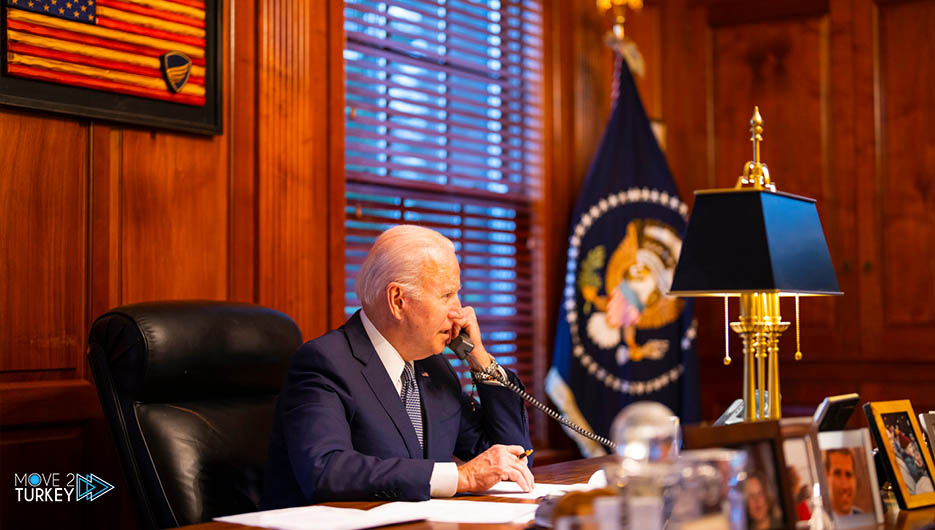 The White House announced that "US President Joe Biden intends to speak with his Ukrainian counterpart, Vladimir Zelensky, on Sunday."
CNN quoted an unnamed White House official as saying that "the US president plans to speak on the phone with his Ukrainian counterpart on Sunday."
"The phone conversation was aimed at affirming US support for Ukraine's sovereignty and territorial integrity, and discussing Russia's military build-up on Ukraine's borders," the official added.
It will also review preparations for the upcoming diplomatic engagement aimed at calming the situation in the region."
Earlier today, the Russian presidency, "the Kremlin," stressed the need for negotiations with Washington to produce guarantees that NATO would not expand to the east, pointing out that President Vladimir Putin had warned his American counterpart, Joe Biden, against imposing sanctions on Moscow.
Recently, Western countries accused Russia of massing its forces near the Ukrainian border, and Washington threatened to impose sanctions on Russia if it "launched" an attack on Ukraine.
For its part, Russia rejected the accusations about the movements of its forces inside its territory and denied the existence of any "aggressive" plans it had towards Ukraine.