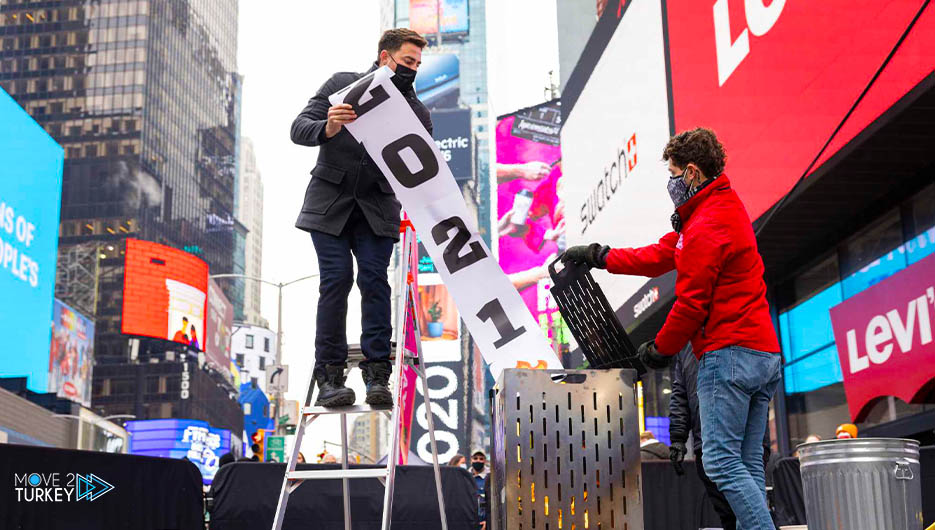 Although omicron spread rapidly in New York, thousands gathered in Times Square to celebrate the arrival of the new year.
New York is the most attractive for tourists in the United States of America, and it held a celebration to welcome the New Year, with the participation of thousands of local and foreign visitors.
In the first minutes of entering the new year, Eric Adams was sworn in to begin his duties as mayor of New York in front of 15,000 Americans after the municipality imposed restrictions to reduce the number of people invited to the ceremony from 50,000 as planned.
Adams, 61, took the stage, carrying a picture of his mother, as he delivered a speech after taking the oath, announcing the start of his duties.
On the other hand, rap artist and actor LL Cool J had to cancel his concert in Times Square after he tested positive for the Coronavirus.