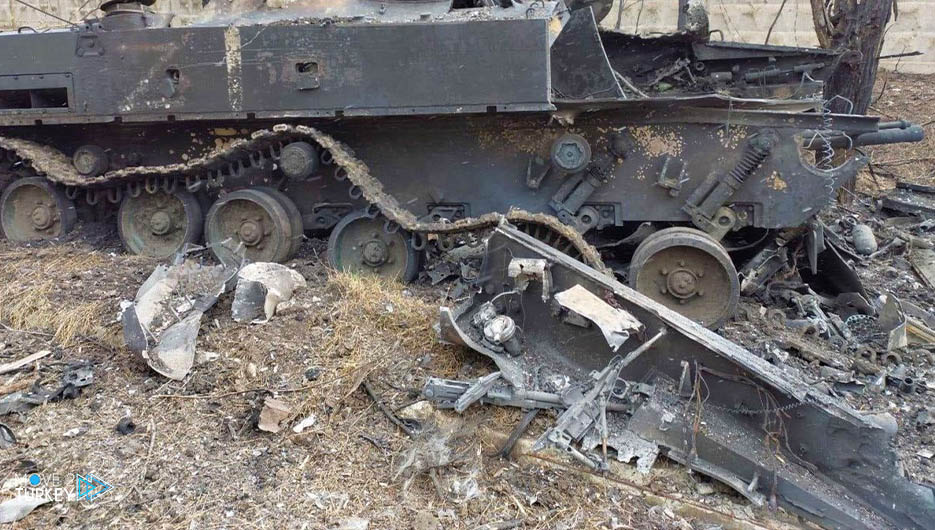 The US Defense Department told US lawmakers on Tuesday that it estimates that between 2,000 and 4,000 Russian soldiers have died in Ukraine since the start of its military intervention in the country.
General Scott Perrier, director of the Pentagon's Defense Intelligence Agency, said during a congressional hearing that:
"Between two thousand and four thousand soldiers" have died so far in the Russian military operation, according to the American magazine "Barons".
Perrier added that these estimates had "low confidence", because they were compiled using a mix of intelligence sources and data from a variety of sources.
In this context, the Director of the Central Intelligence Agency, William Burns, said that Russian President Vladimir Putin "was wrong in his plans towards Ukraine."
He noted that Putin "will increase his attacks in Ukraine" and that the next few weeks will be "very difficult."
Earlier on Tuesday, the Chief of Staff of the Ukrainian Army announced the killing of more than 12,000 Russian soldiers, the downing of 48 Russian planes and 80 helicopters, and the destruction of 303 tanks, 1,036 armored vehicles and 120 artillery.
In a statement, it added that the Ukrainian army also destroyed 27 air defense systems, 56 missile launchers, 474 vehicles, 60 fuel vehicles, 7 drones and 3 light speed boats.
At the dawn of last February 24, Russia launched a military operation in Ukraine, which was followed by angry international reactions and the imposition of "tough" economic and financial sanctions on Moscow.