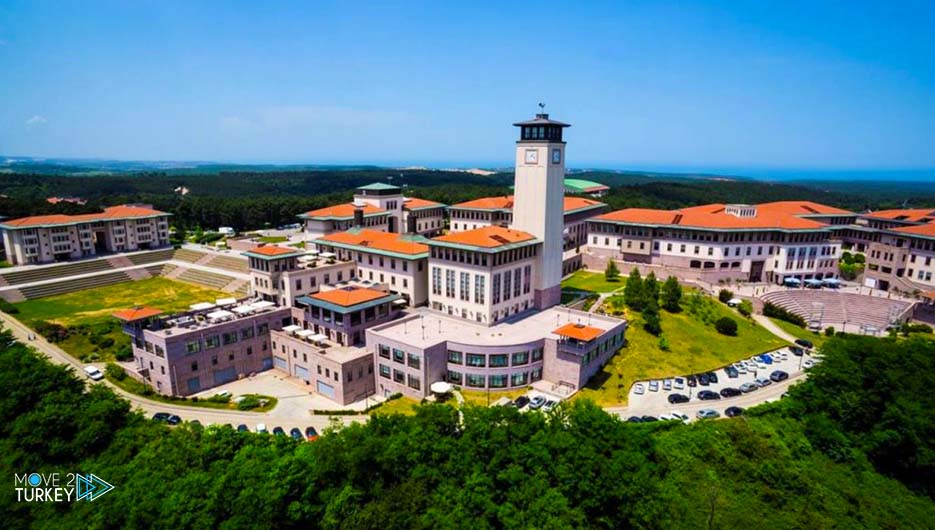 Turkey is considered one of the most suitable countries to study, as you find that university fees and the cost of living in Turkey is cheaper and less than most European countries and the United States of America, and it also provides you with a good study environment and is considered an opportunity to go through many experiences, and Turkey is considered one of the safest and most stable countries.
Many people are looking for private universities in Turkey with good academic rankings to pursue undergraduate, graduate and doctoral degrees, Koç University is one of the universities in Istanbul and attracts many students with its various facilities, so if you want to know more about Koç University, this article could be a good guide for you.
Founding of Koç University
Koç University was established in 1993 in Istanbul as a private, non-profit university by the world-famous Wehbe Koç Foundation, and it has also become one of the leading universities, as it has contributed to the development of education at the local and global levels.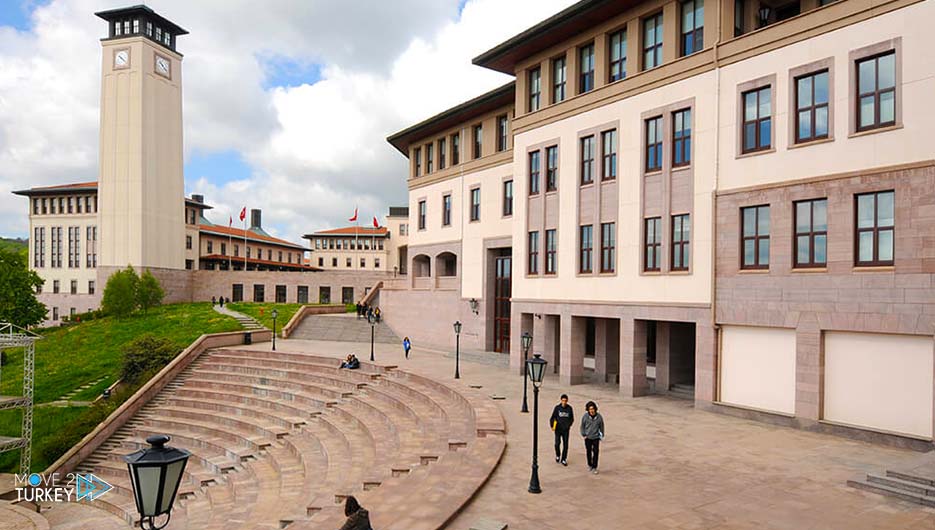 Koç University goals
The university aims to contribute to raising the educational and knowledge level, influencing the intellectual, technological, economic and social development in a local and global scale and providing strong academic education as it includes a large number of research teachers and holders of doctoral degrees. Koc University has a proven record in the field of research, as the university seeks to advance creative students To become specialists in the fields of basic sciences, provide research opportunities for all students and actively encourage collaboration, as it secures job opportunities for its graduates.
Koç University advantages
Koç University is ranked 451 in the world and is among the top 10 universities in Turkey and among the top 30 universities in Asia, in addition to many other local and international rankings that the university has obtained for several years.
A research university that offers multidisciplinary programs, as it adopts the English language, allowing you to learn English fluently, given that the language of instruction at Koç University is English. Students must master the English language, for this reason, the Language Training Institute is located on the campus so that students can learn English language easily without any problems in the future.
The university also contains a university campus that provides its students with full academic support services, as it includes many laboratories, centers, libraries, and basic and recreational facilities equipped to the highest level
The university also contains a university campus that provides its students with full academic support services, as it includes many laboratories, centers, libraries, and basic and recreational facilities equipped to the highest level.
Working to support students, because Koç University believes in creative education and in being student-centered, it works hard to support students' scientific and research projects.
The university also offers scholarships to the best students in any field, and the scholarship includes free education, free food, housing and financial support for research, which may reach 100%, 75% and 50% depending on the degree and talent.
STEM major in science, technology, engineering, and mathematics.
It provides its students with the opportunity to enroll in a distinguished college to pursue graduate studies due to its high quality of education.
It includes a prestigious faculty and one of the best cadres who hold a doctorate degree in various fields at the level of Turkish and international universities.
The opportunity for 1273 postgraduate students to obtain master's and doctoral degrees is provided by more than 430 members of the faculty who hold a doctorate who have extensive experience in the field of teaching and research.
Entering the international market, Koç University has always maintained a close relationship with the best universities in the world and interacts with them continuously, thus, students can conduct world-class research during their studies, and after graduation, they will have a lot to say, not only in Turkey but also in the world.
With the establishment of a counseling center at Koç University, the mental health of students is continuously assessed.
The employment rates for university graduates are high compared to many other Turkish universities, reaching 80% each year. The career and educational future of university graduates is guaranteed, as it cooperates with leading institutions to achieve global success, and graduate studies graduates can obtain job offers from national and international organizations. In Turkey and abroad.
Since the university has a high ranking in the world in terms of academic rankings, which enables it to exchange students with the best universities in Europe and the United States, which enables students and university graduates with excellent degrees to apply to study at higher levels and in the best universities in the world.
It is important to note that you must not be a Turkish citizen to study in Turkey as a foreign student, and that asylum seekers can also take a university entrance exam.
Faculties available at Koç University
Faculty of medicine:
Faculty of Engineering:
Computer engineering
Electrical and Electronic Engineering
the industrial engineering
Chemistry and Biology Engineering
Mechanical engineering
college of Literature:
psychology
Sociology
Date
Philosophy
Archeology and Art History
Media and visual arts
English Language and Comparative Literature
College of Economics and Administrative Sciences:
Economy
Business Management
International Relations
College of Science :
Physics
Chemistry
Maths
Molecular Biology and Genetics
College of Nursing :
law School :
Koç University facilities
The dormitory rooms are equipped with single, double and triple rooms with internet and telephone availability.
Also in every room, a laundry, kitchen, and study rooms are provided with laptops and printers for students applying for university housing use.
The university is one of the providers of medical and health services in Turkey, as it has four clinical centers consisting of 40 intensive care units.
Admission requirements at Istanbul Kutch University
Koç University of Turkey accepts students only with the SAT and ACT exams. In order to be admitted to medicine, a pre-university and diploma degree must be above 18, and for the rest of the field, a score higher than 14. For admission to medicine, the minimum score on the SAT is 1410 out of 1600 and on the ACT is 31 out of 36. .
Istanbul Kutch University is an optional university, as only a few are accepted, since the university is looking for only the brightest and most talented people, only the best registered at the university will be accepted, exam scores, high school grades, motivation letters, letters of recommendation, and articles are considered and evaluated.
Koç University Turkish Scholarships
Koç University in Turkey only accepts scholarships through the Koç University website itself. The registration time for Koç University scholarships is May and early June.
Documents required to enroll in Koç University Scholarships
Statement of purpose of the study
Biography
Transcripts
Bachelor's degree for applying to a Master's program, and Master's degree for applying to a doctoral program
Two letters of recommendation for undergraduate and graduate students and three letters of recommendation
English language proficiency test results: IELTS or TOEFL if applicable
SAT, ALES, GRE test scores
Pre-university degrees and diplomas with translated texts
cover letter
Note: Other documentation may also be required (see specific program requirements).
You can register through the Koç University website:
https://www.ku.edu.tr/

Koç University location in Istanbul