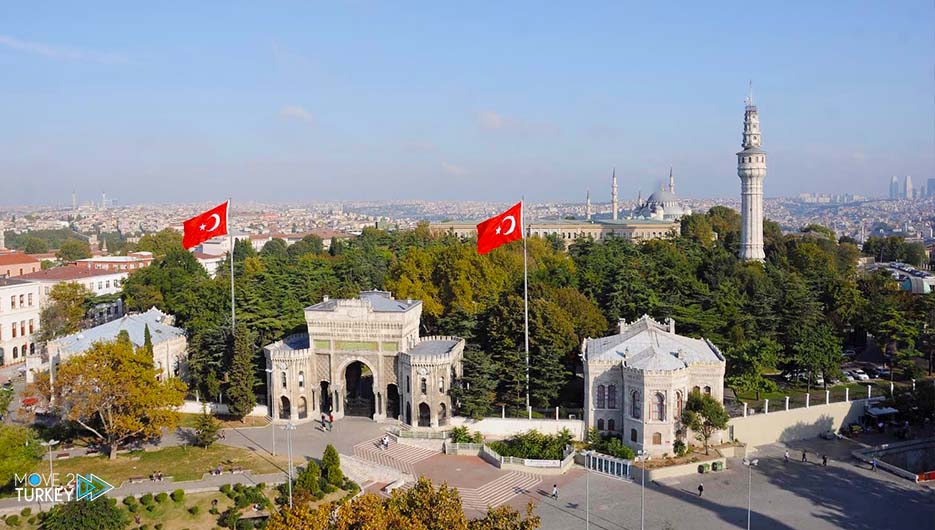 Istanbul University is one of the most famous institutions of higher education in Turkey, which throughout its history was a pioneer in the fields of various sciences.
The university was established during the era of the Ottoman Empire by Sultan Mehmed II in 1453.
Istanbul University is one of the best universities in the city, so many students from all over the world turn to it, which is why being a student at Istanbul University is a unique opportunity to learn about many different cultures.
In addition to the various academic activities, Istanbul University prepares students for working life and the business world through its social, cultural and artistic activities, and provides them with many experiences.
Introduction to Istanbul University
Istanbul University is one of the best and most prestigious universities in Turkey.
In 2006 Istanbul University was registered in the list of the top 500 universities in the world.
Although most of the students in this university are from Turkey, at least 10% of the students at this university are international students, So in other words, you will be able to learn about different cultures from all over the world.
History of University of Istanbul
Today, the university is considered the oldest institution of higher education in all of Turkey.
Its main campus was used as a site for the Ministry of War during the Ottoman rule in Turkey, and this university is currently one of the most distinguished Turkish high educational institutions.
Istanbul University was called "Constantinople University", and it was also known as "House of Arts" or "House of Multiple Sciences", as there was a basic need for a center that would be able to spread science and culture and meet all the needs of society.
Many different sciences were taught in it, such as religious sciences, mathematics and many other sciences. Later, the name "Constantinople University" was changed to Istanbul University in 1933, and education was provided to the public in many fields such as medicine, geography, history, philosophy, religions, literature and law.
Until the nineteenth century, the university was one of the most effective places of higher education in the region, educating Ottoman rulers as well as government employees.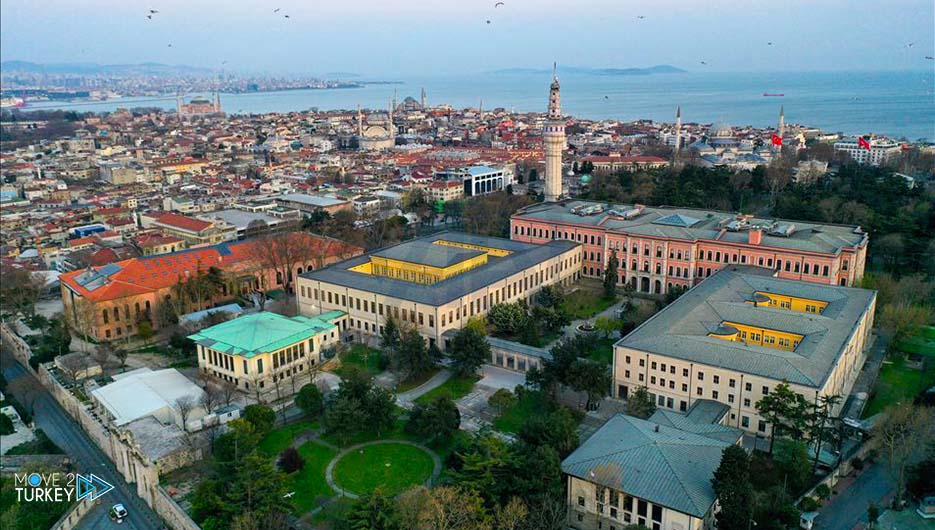 Faculties and fields of study available at Istanbul University
Istanbul University contains many faculties and different fields, such as the College of Sciences, Medicine, Dentistry, Pharmacy, Veterinary Medicine, Engineering, Economics, Political Science, Business Administration, Law, Journalism and Media, and the College of Arts and Humanities.
The university also has many professional institutes, the most important of which are the Institute of Accountancy, the Institute of Principles and Reforms, the Heart and Vascular Institute, the Child Health Institute, the Institute of Experimental Medicine, the Institute of Neuro-Oncology, the Institute of Science, the Institute of Social Sciences, and the Turkish Literature Institute …
Conditions for admission at Istanbul University
Students interested in enrolling at Istanbul University should know that in order to enter it, they must successfully pass the YOS exam with a score of no less than 50 to enter this university.
In addition, the university will require some documents, which are:
Student transcript
High School certificate
Certificate of proficiency in English or Turkish
Certificate proving the student's success in the admission test (YOS)
The student must send the documents via the official Istanbul University website.
The university may request to attach some original documents by mail or in person.
The language of study at the University of Istanbul
The main language of instruction at Istanbul University is Turkish, but some colleges offer some courses in English, and in others are taught entirely in English.
Also, you do not need to have a certificate in English language such as IELTS or TOEFL to get accepted in this university, because each college has its own language assessment exam.
Generally, most of the students and staff at Istanbul University speak Turkish, as you will find very few students studying in English.
We advise you if you intend to immigrate or continue your studies at one of the Turkish universities, especially Istanbul University, it is recommended that you learn the Turkish language before traveling.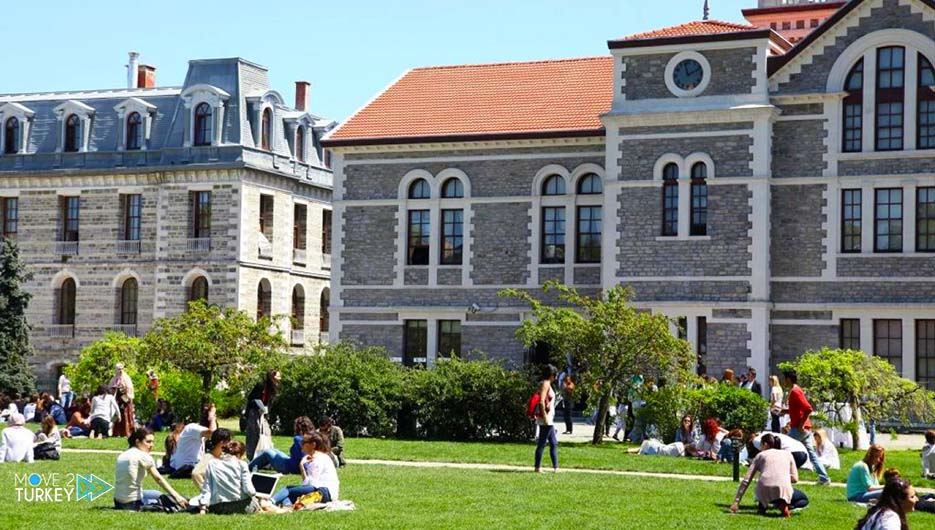 The main campus of the University
The main campus of Istanbul University is located next to Beyazıt Square in an area called "Fatih".
On the road leading to the European side of the city, Beyazıt Tower is located inside the university campus.
The main building contains a very amazing gate built in the military style as it was used previously as the headquarters of the Ministry of War in the Ottoman government.
In the center of the scientific campus of this university, there is an area of ​​grass and trees that gives a very attractive view.
In the middle of this area there is a watchtower built in 1828, where Sultan Muhammad ordered the construction of this tower.
These ancient monuments are in fact historical remains that were previously parts of old ministries and palaces in the Ottoman era; some remains of Roman and Byzantine ruins can still be seen on the university grounds.
The staff at Istanbul University consists of about 2000 professors and 4000 employees, and it has more than 68,000 students and it strives to make great progress in the coming years.
Facilities available at Istanbul University
Istanbul University contains a large basketball court in addition to a tennis court.
And in Fatih, where the university is located, there are several large and varied gymnasiums and sports centers.
There is also a huge sports center near Istanbul University, the center contains indoor basketball courts, several football fields, in addition to a swimming pool and gym.
Istanbul University allows students to join more than 250 clubs, in addition to that all clubs provide services to both girls and boys in most sports.
At the beginning of the academic year, these clubs set up booths on campus and distribute brochures to interested students, and some also offer brochures for international students in English.
Restaurants and cafes
There are many options for students in all colleges of this university, and there are cafeterias and restaurants on campus that offer snacks.
And the important point is that these services are provided to students at a very low price.
Outside the university campus, there are many Turkish and international restaurants, and there are also streets around the campus famous for a large number of popular Turkish restaurants and foods.
In addition, these streets are among the most famous tourist places in Istanbul, so besides delicious food, you can enjoy a beautiful view.
Medical services at Istanbul University
There are two medical complexes at Istanbul University and they are located on one of the main streets of the college, in addition, Istanbul University has an emergency center.
In some colleges, a number of nurses and doctors work in various fields, and there are few pharmacies in Istanbul University buildings.
Transportation system at Istanbul University
There is a very large bus station that connects to the main campus from most roads in the city, as there are buses from all major parts of the city to this area.
You can go to and from Beyazıt, Istanbul University area, by Istanbul Metro Line, buses and taxis.
But due to the large size of Istanbul University, some students take 15 minutes to walk to their campus.
keep in mind that there are no buses entering the main campus, because the streets of this university are very old, narrow, and some of them are not suitable for car use.
Another important point is that Istanbul has relatively high traffic congestion, so keep in mind that during rush hours you can get stuck in traffic for more than an hour.
Awards and honors obtained by Istanbul University
The university won two Nobel Prizes by Orhan Pamuk in the field of literature, and Professor Aziz Sancar in the field of chemistry.
And as mentioned earlier in 2006 Istanbul university was ranked in the list of the top 500 universities in the world.
In addition, Istanbul University won the title of the second best university in Turkey.
The most important point in Istanbul University is that the diplomas issued by it are accredited in various parts of the world.
If you are looking to continue studying in a Turkish university and fulfill all the conditions for entering it, we suggest that you do not hesitate to choose Istanbul University, because by getting into this university you will try a new world and one of the most beautiful cities in the world.
And the study experience in Istanbul can be one of the most unique memories that will never be forgotten as an international student.