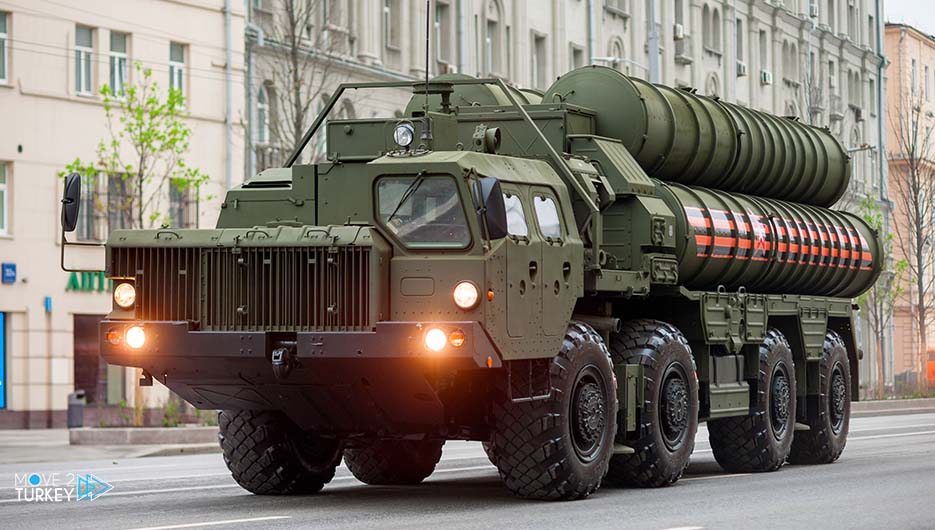 Following tensions between Turkey and the United States over the Russian-made S-400 missile defense systems, the Ankara government has repeatedly used them, according to international news agencies.
During a visit to Athens on Monday evening, Turkish Foreign Minister Mevlut Cavusoglu said other countries' requests for Ankara to abandon the S-400 are totally unacceptable.
"We will have 100% control of the S-400 systems," Cavusoglu was quoted by Anadolu Agency as saying.
"We have sent our specialists to Russia and there will be no Russian military experts in Turkey to operate these systems."
The Turkish Foreign Minister also criticized the involvement of European countries and the United States in Turkey's internal and military affairs.
"In our opinion, requests from other countries not to use the S-400 systems are wrong," he said.
Earlier, US Deputy Secretary of State Wendy Sherman said, during a visit to Turkey, that Washington had offered Ankara other options to lift sanctions on the country because of its purchase of a defense system from Russia.
In mid-April, the US State Department announced that it had sanctioned five Turkish defense industry officials, including its chief, Ismail Demir, for their links to Russia's intelligence and military services under the CAATSA law.
In December, the United States added Turkish defense industries Ismail Demir to its sanctions list over Ankara's move to purchase the S-400.
Washington claimed that Ankara was punished under the so-called CAATSA law for its knowledgeable cooperation with the regime and its purchase of it from the Russian arms company Rosbruno Export.
US Secretary of State Anthony Blinken recently threatened that Turkey and other countries should not buy arms from Russia, which could lead to further sanctions.