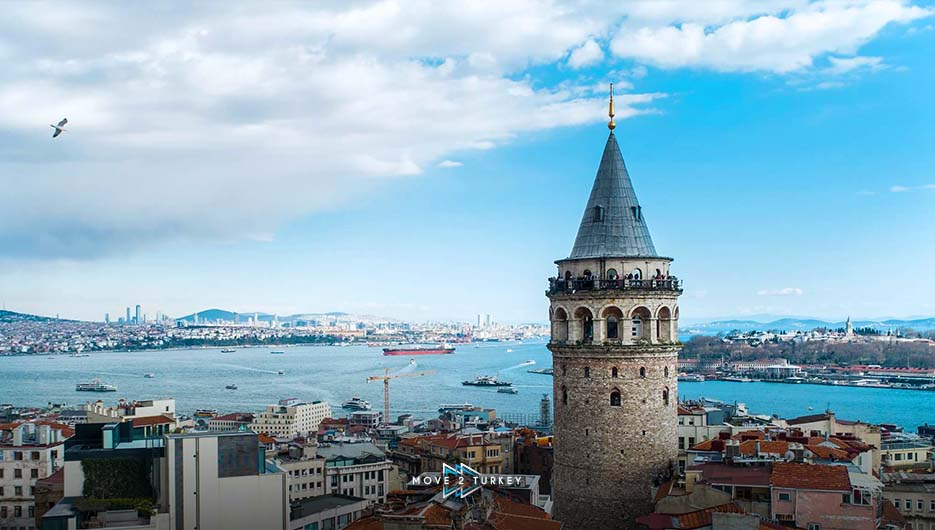 Istanbul is a bustling metropolis with a rich history and culture, making it an attractive destination for expats. One of the biggest draws of living in Istanbul is the low cost of living compared to other major cities. Housing, food, and transportation are generally more affordable than in Western cities.
The city also offers a wide range of activities and entertainment options for expats, from exploring the historical sites and landmarks to sampling the delicious local cuisine. The nightlife in Istanbul is also vibrant, with a variety of bars, clubs and restaurants to suit different tastes.
Istanbul is a melting pot of cultures, with a diverse population of locals and expats. This makes it an ideal place to meet new people and make friends from all over the world.
In this guide, we will discuss the experience of residing in Istanbul as a foreigner and provide an overview of what to anticipate should you choose to relocate to Turkey's capital.
Is Istanbul a good place to live?
Istanbul is a vibrant and historically rich city that offers a unique and exciting experience for those who choose to live there.
Istanbul offers a diverse and rich cultural experience, with a blend of history and waterfront living.
Straddling both Asia and Europe, the city fosters a unique blend of Eastern and Western cultures, making it an ideal destination for those seeking a diverse society.
If you're considering moving abroad and desire a culturally rich environment, Istanbul may be the perfect choice for you.
Many expats and foreign retirees who have visited the city as tourists have been captivated by its charm and decided to make it their home.
Keep in mind that one of the challenges of living in Istanbul as a foreigner is the language barrier. Although many locals speak English, it can be difficult to navigate certain situations without a basic understanding of Turkish.
The cost of living in Istanbul
Istanbul, when compared to other European capital cities, is relatively affordable to live in. A moderate lifestyle can be maintained on a monthly income of 2000$.
However, there are no limits to how much one can spend in Istanbul, and if you desire a luxurious lifestyle, even a high income of 10,000$ may not be sufficient.
Istanbul provides ample opportunities to tailor your lifestyle and expenses.
For an expat, 2000$ per month should be sufficient to enjoy the city and its offerings.
Renting a flat in desirable neighborhoods such as Beşiktaş and Şişli starts at 600$, with similar costs for food and transportation.
Heating expenses in the winter would be around $70.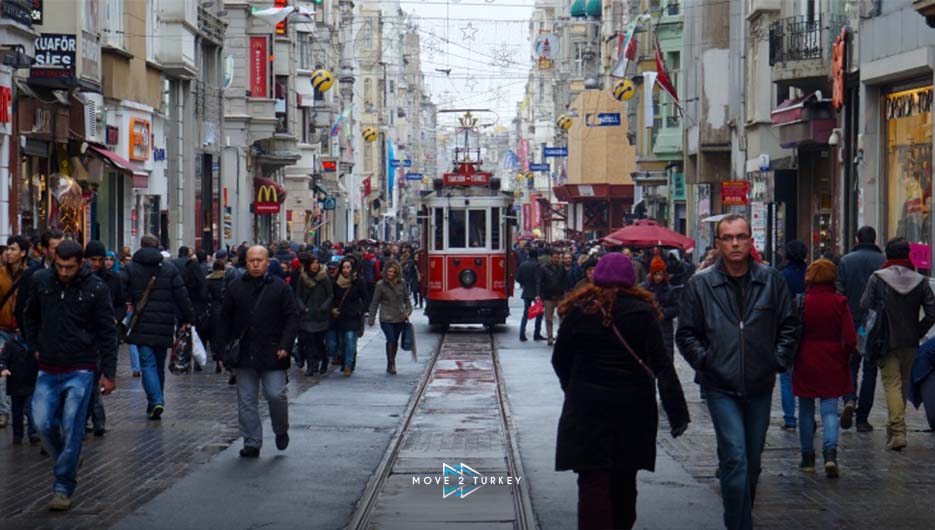 Retiring in Istanbul
Istanbul is becoming increasingly popular among expat retirees, and for good reason. The city offers all the necessary amenities for a fulfilling retired life, and healthcare is easily accessible and of high quality.
Istanbul presents various opportunities for foreign retirees, such as senior residences and retirement homes with all-inclusive packages starting from 600$ per month.
The cost of living in Turkey is significantly lower than in other popular retirement destinations, making the cost of services for pensioners more affordable while maintaining high-quality services.
The cost of senior residences in Istanbul ranges from $400 to $700 per month, with an average of $600 per month.
The city offers new friendships, pleasant weather, delicious Turkish cuisine, sightseeing tours, and organized activities.
Plus, housekeeping is available for those who wish to avoid household chores.
One well-known establishment for retirees is the Çetin Life Club, which offers affordable rooms in shared houses and helps expats find all-inclusive flats in Istanbul.
Weather in Istanbul
During the winter months, temperatures typically range from around 7 to 10 degrees Celsius (45 to 50 degrees Fahrenheit), with occasional rain and occasional snow in the city center.
During the summer months, temperatures can reach as high as 35 degrees Celsius (95 degrees Fahrenheit) and sometimes more. The summer is also the driest season, with very little rainfall.
Spring and autumn can be quite pleasant, with temperatures ranging from around 15 to 25 degrees Celsius (59 to 77 degrees Fahrenheit) and occasional rain.
Istanbul's location between two seas and its hilly terrain, makes the weather often change during the day and from one neighborhood to another. So it's always good to check the forecast before going out and pack accordingly.
Overall, Istanbul's weather is generally mild, with hot summers and mild winters.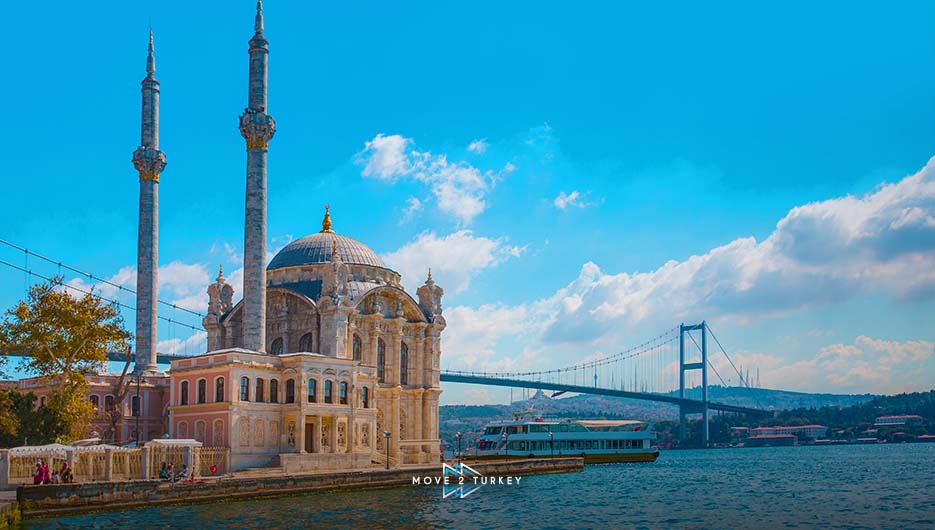 The pros of living in Istanbul
1- So much things to do, You'll never get bored
Istanbul is a bustling city with a wide variety of activities and events happening around the clock. From concerts and conventions to parties, exhibitions, and sports events, there is always something going on in Istanbul, and these events tend to be larger and more frequent than in other cities in Turkey.
Additionally, the city's shops, stores, malls, and grocery stores are open late, even in the suburbs, which means that life in Istanbul doesn't come to a standstill after 5 p.m. or on Sundays like it does in some Western cities.
2- An outstanding transportation system
Istanbul's public transportation system is generally reliable and safe.
To make use of all the various modes of transport the city has to offer – including boats, subways, buses, trams, and funiculars – you can purchase an Istanbul Card (Istanbulkart), which is a rechargeable card that allows for seamless travel.
These cards can be bought from Biletmatik ticket machines located near metro stations, piers, and bus stations, and can be refilled as needed at the same machines.
3- A city with amazing beaches
Istanbul is situated between the Marmara and Black Seas, which means that there are plenty of beautiful beaches nearby.
The Princes islands surrounding the city offer a variety of sandy and pebbled beaches that are perfect for a summer getaway.
There are convenient transportation options available that make it easy to reach the coast, and you can choose from free public beaches like Büyükada, Heybeliada, Burgazada, and Kınalıada, or opt for more developed, private beaches that require an entrance fee.
4- Convenient hub for travelers
If you're someone who travels often, Istanbul could be the perfect location for you.
The city is well-connected to the rest of the world and offers easy access to destinations on multiple continents, including Europe, Asia, Africa, and America.
With a wide range of flights available from Istanbul, it's a convenient hub for travelers.
Istanbul boasts a high-quality private healthcare sector that is relatively affordable compared to European and American healthcare costs.
Private healthcare insurance in Turkey is quite reasonable, and the private sector is considered to be of a very high standard.
On the other hand, while the state-funded healthcare system has improved in recent years, it is not quite as advanced as the private sector.
However, after living in Turkey for a year, it is possible to enroll in the public healthcare system if desired.
Some expats choose to have international health insurance, but it can be costly.
It's wise to search around and compare different international health insurance options to find the best deal.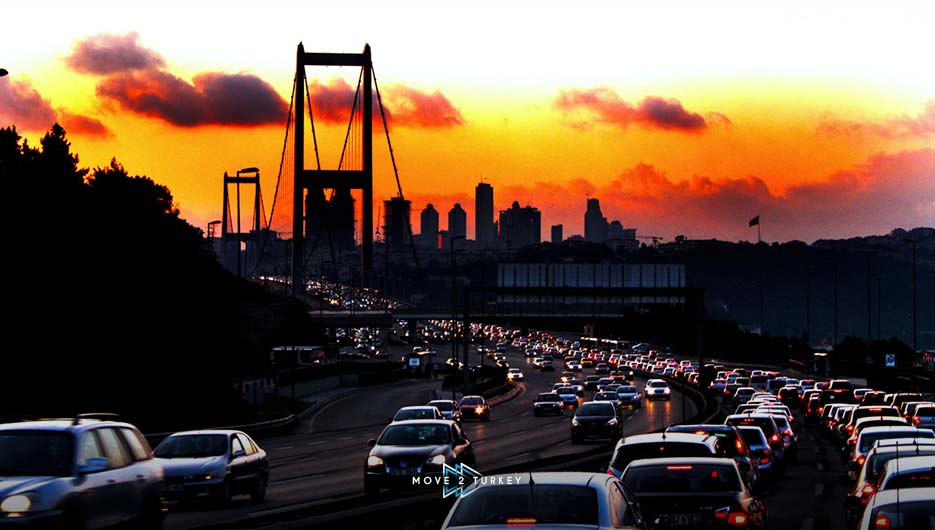 The cons of living in Istanbul
1- Traffic
Traffic congestion can be a significant challenge for residents of Istanbul, as is the case with many other major cities.
The city is quite densely populated, and this can lead to heavy traffic, especially at peak times.
This can make traveling to nearby destinations on weekends a difficult task, with it being not uncommon to spend 2 hours in traffic for a journey that would normally take only 30 minutes.
2- It's so hard to find a parking space
The heavy traffic in Istanbul can also make it challenging to find parking, particularly in areas that are popular with tourists, such as Eminönü, Beşiktaş, Kadıköy, and Taksim.
3. It's just hard to drive
Driving in Istanbul can be an intimidating experience, and the local driving style may be overwhelming for some.
Pedestrians should also exercise caution, as many drivers do not stop for pedestrians at crosswalks, and it is not uncommon for drivers to make left or right turns at red lights.
4- More expensive properties
When buying a property in Turkey, keep in mind that prices in Istanbul are typically higher than other cities of the country.
As it's the largest and most desirable city in Turkey, on average, a house in Istanbul costs around $650 per square meter, while the average price for a house in Turkey is $390 per square meter.
Best areas to live in Istanbul
When working in Istanbul, it is important to find a home close to your workplace to save time on commuting during the week.
On the European side, affordable and safe neighborhoods include Bahçeşehir, Beylikdüzü, and Küçükçekmece which all have good public transport options.
For those who don't mind living in popular tourist areas, Nişantaşı, Ortaköy, and Etiler are great options with high rental costs but also offer access to Istanbul's elite social groups.
On the Asian side, neighborhoods such as Sancaktepe, Kirazlıtepe, and Kadıköy are more affordable.
For a more fashionable area, consider Fenerbahçe, Suadiye, or Beykoz, which are suitable for families, young professionals and retirees.
Conclusion
As a foreigner, living in Istanbul will provide a never-ending source of entertainment. as the city offers a low cost of living, affordable healthcare, a vibrant nightlife, cultural diversity, and delicious cuisine.
You will also get to experience the full range of seasons, including a hot summer, a cold winter, a chilly autumn, and a warm spring.
Overall, Istanbul offers a unique and exciting experience for expats, with a rich culture, low cost of living, and a vibrant social scene.