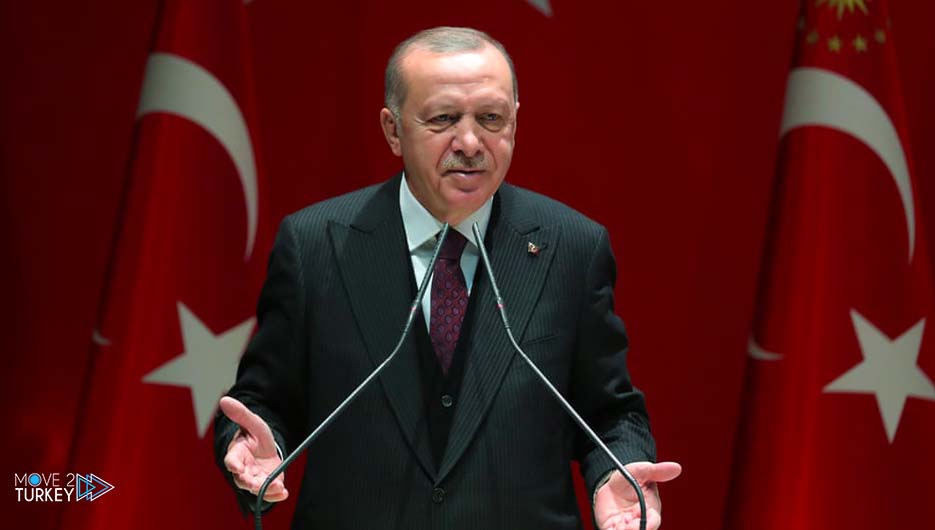 Turkish President Recep Tayyip Erdogan called on Saturday for the opening of an international investigation into the Israeli attacks on the Gaza Strip.
This came in a speech he delivered during the 62nd session of the General Assembly of the National Union of Turkish Students in Istanbul.
President Erdogan said, "We will submit a complaint with more than two thousand lawyers to the relevant authorities against the genocide (in Gaza). We will follow the matter until the end, and the price will be paid for it."
He added, "This crime must be followed up and investigated at an international level, and the oppressors must receive the punishment they deserve."
He added, "If every terrorist group kills people as it pleases by strengthening countries such as the United States and Europe, this means that the global order is completely corrupt."
In the same context, President Erdogan said: "At the present time, we are following the Israeli-Palestinian conflict with the world and watching together what is happening."
He added, "Do Muslims deserve this? No, but we have mistakes and shortcomings."
He continued, "Look, the entire Western world and the Crusader imperialist entity are united in one trench. They are no different from each other."
He added, "Unfortunately, I saw all of that during my visit (to Germany) last night. I saw that (during my meeting) with the president and the chancellor."
He added, "They sleep and wake up and say nothing but Hamas, Hamas, Hamas. What do they accuse it of? Of igniting the situation in October (the beginning of Operation Al-Aqsa Flood)."
He continued, "Of course, I told them: 13,000 children, women, and elderly people have been killed by Israel so far. Why don't you talk about that?"
He pointed out that "Israel is holding about 10,000 Palestinian hostages."
He added, "Let Germany work to release them, and we, in turn, will work to release those detained by Hamas."
On the other hand, President Erdogan referred to Turkey's efforts to evacuate patients in need of surgical operations from Gaza as soon as possible, stressing the continuation of discussions with Egypt in this regard.
In another context, President Erdogan explained that "the stronger Turkey increases in all fields, the greater the amount of hostility it is exposed to."
He added, "Everyone who says, 'What is our business, what is our business with Iraq, Nagorno-Karabakh, Libya, Bosnia, and Jerusalem… is in fact obstructing Turkey's great march, intentionally or unintentionally.'