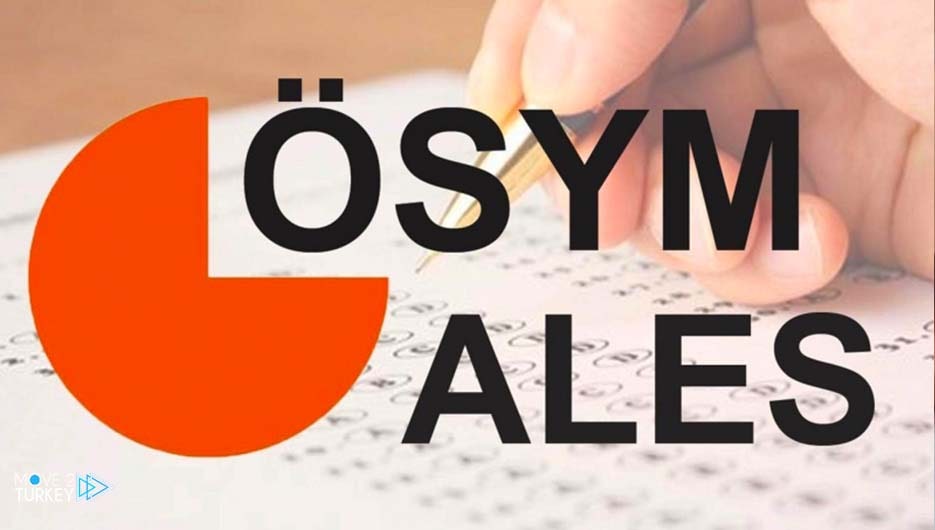 The ALES Test is used for applicants intending to study in Turkey, especially those applying for postgraduate studies (graduates) and candidates who wish to work in the faculty (such as research assistant, lecturer, certified translator, etc…).
Of course, in many cases, this test is also required for PhD applicants in Turkey.
It is also necessary to take this test when selecting candidates who will be sent to universities abroad in Turkey for postgraduate courses. This article attempts to ask questions about the ALES exam … as well as some common questions.
What is the ALES test?
The ALES test can be abbreviated to (Akademik Personel ve Lisansüstü Eğitim Sınavı).
ALES is a talent test that is valid for up to three years and consists of 4 sections:
Two sections related to mathematics (quantitative)
And two sections related to language (verbal)
Each section contains 50 questions and in total you must answer 200 questions.
This test lasts 180 minutes.
Its purpose is to measure individuals' ability in the areas of verbal, mathematical and logical reasoning, which can influence their success rate during postgraduate studies.
Candidates who achieve a score of 70 on this test are considered successful.
All academic institutions use test scores to define and place graduate programs.
But some universities assign students to choose graduate programs based solely on ALES degrees.
While some universities have a degree system, a minimum of 80 points are required for candidates applying for doctoral programs or skills in technical programs with an ALES degree.
Who can take the ALES exam?
Master's degree applicants in Turkey
PhD applicants in Turkey
Applicants for universities outside Turkey
Applicants for career advancement at universities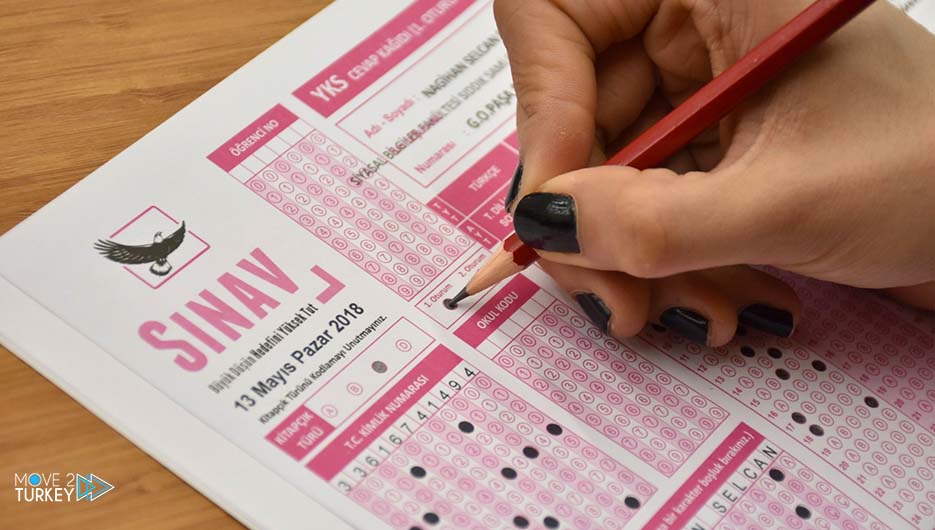 How important is the ALES exam?
First, we must say that you do not need to obtain Turkish residency or Turkish citizenship to take this test.
Citizens of all foreign countries can participate in this test without any restrictions.
This test is an important criterion for master's programs in Turkey, as universities attach great importance to exam results in master's programs.
If you have a good degree, it will give you a huge advantage in the graduate program.
Universities are interested in the grades of students applying to a master's degree, including ALES scores, diploma degrees, interview results and sometimes academic test scores, ALES has a 50% stake. Although this percentage is sometimes over 50%.
It is also used in the selection of candidates to be sent abroad for postgraduate studies.
Candidates wishing to study for a Masters degree abroad can be assessed in this way.
Those who have completed their postgraduate studies without having to work abroad at their own expense do not need to take the test.
Registering for the ALES test
The ALES test is administered twice a year by the Central Turkish Student Assessment and Transfer Organization (ÖSYM) in 81 university centers in Turkey and Northern Cyprus.
All questions in this test are in Turkish, so people who are not familiar with this language can solve this problem by obtaining a certificate in the TOMER test.
To register for the ALES test, you need to log in to the website of the institutions or universities that conduct this test, and then complete the registration form.
It is imperative to scan the necessary documents before starting the registration process and upload them to these systems at the time of the website request.
After registering and filling out the form, you will receive a confirmation email. After confirming the email, you will receive a code through which you will be able to log into your account and complete your registration.
After the initial registration, it is necessary to submit all necessary documents, and finally two weeks before the test, you can receive your session access card from your account.
ALES test questions
This test consists of two parts, the first section includes questions related to intelligence and mathematics tests, while the second section includes questions to assess the level of knowledge of the Turkish language.
Each section contains a total of 100 questions and in the final summary it contains 200 questions.
This means 100 questions in mathematics and intelligence in addition to 100 questions in Turkish language and literature.
Students are required to answer all questions in 180 minutes.
In this test, the mathematics questions section is called SAYISAL and the Turkish language and literature section is called SÖZEL.
Minimum passing score on the ALES exam
Generally speaking, the minimum passing score on this test is 55.
Of course obtaining a higher score will increase your chances of being accepted into the university of your choice.
For example, engineering graduates must have a score higher than 55.
Of course, the approved degree varies among universities in Turkey, and each university considers the degree of acceptance based on its own criteria.
In some major universities, individuals must obtain a minimum score of 70 on the ALES test, and admission to each discipline requires a distinction of its own.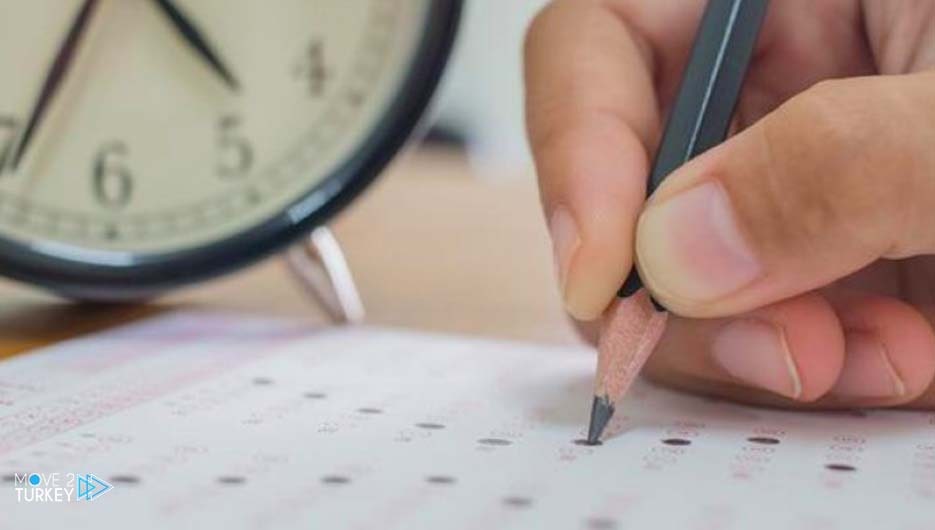 How to evaluate students on the test
Priority is given to students who intend to pursue their studies in engineering, with questions from the Department of Computing.
Acceptance of majors such as literature, art, psychology and linguistics .. Priority for answering questions in the Department of Language or Theology.
Students in fields such as management and economics have to answer questions from both departments, and in reality there is no priority for them.
It should be noted that language is of particular interest to students of the humanities, arts and physical education.
Of course, admission to the fields of arts and physical education also requires a practical examination, conducted by the university in question.
Validity of the ALES exam
Keep in mind that this test is only performed in Turkey and will be valid in this country as well.
As we mentioned, the purpose of this test is to assess applicants' abilities in areas such as intelligence, mathematics (evaluation of problem-solving ability) and applicants' knowledge of the Turkish language.
This test is mandatory for postgraduate students, however we note that applicants for medical education in Turkey as well as dental education in Turkey should use tests such as the SAT test instead.
According to the changes in the new rules, the validity period for this test is 3 years from the date the result is announced.
Cost of taking an ALES test
The cost of participating in this test varies from one institution to another, and one of the reasons for this may be the better service during the exam, but on average you have to pay 120 Lira to register for this test.
But if you register late than the specified time, you will have to pay 180 lira.
ALES exam rules
Like other exams like SAT and YOS, you must have your passport with you when taking the test.
You must use a black pencil to answer the questions. Other things such as highlights are not allowed.
Do not carry electronics during the test.
Smart watches are prohibited.
Applicants to master's and doctoral courses must follow the following steps:
Participate in the ALES test or the GRE test and obtain a score.
Admission to language examinations and obtaining a degree are required according to the university's language of instruction, and a certificate in Turkish or English.
Participation in a specialized interview by faculty members from the concerned group.
Submit documents for review and equivalence.
When will the ALES test results be announced?
Online test results will be announced within 2 to 4 weeks online on the official ALES test site.
ALES Exam Resources
Students who need to participate in the test can get sample question books by publishing Yaegy Yargi, the Yiddish publications Alym YEDİK LİM or Press Pgm PGEM.
Each year ALES provides the resources needed to participate in the test and apply.
It should be noted that the ALES exam does not include specialized questions for academic majors, but rather a type of assessment to determine math skills and individual understanding.
What is the difference between the ALES test and the GRE?
In general, students who intend to continue their studies in postgraduate studies as well as reside in Turkey must take one of the ALES or GRE exams.
The difference between the two tests is that the questions in the ALES test are entirely in Turkish and people must master this language to understand the material. Therefore, having a Tomer test certificate is beneficial.
However, in the GRE test, the questions are in English and individuals can be admitted to Turkish universities where English is taught by obtaining the required score in this test.
ALES is generally a university requirement, but the GRE, which is equivalent to English, can be taken instead.
Is there a negative score on the ALES test?
Yeah; Generally, for every 4 wrong questions, a correct answer is omitted.
How often can you take the ALES test?
The ALES exam is administered twice a year at most, reportedly, one in late May and the other in mid-December.
If you do not pass the test, you can register and participate in the next round.
When does the study in Turkish universities start and when can you apply for the ALES exam?
In October. According to the examination date, students wishing to start their studies from the beginning of October must take the exam in the first round, which is the end of May.
Is ALES required for medical students?
No, all majors except for medical specialties must take this test. Therefore, medical students should take the GRE test according to their needs.