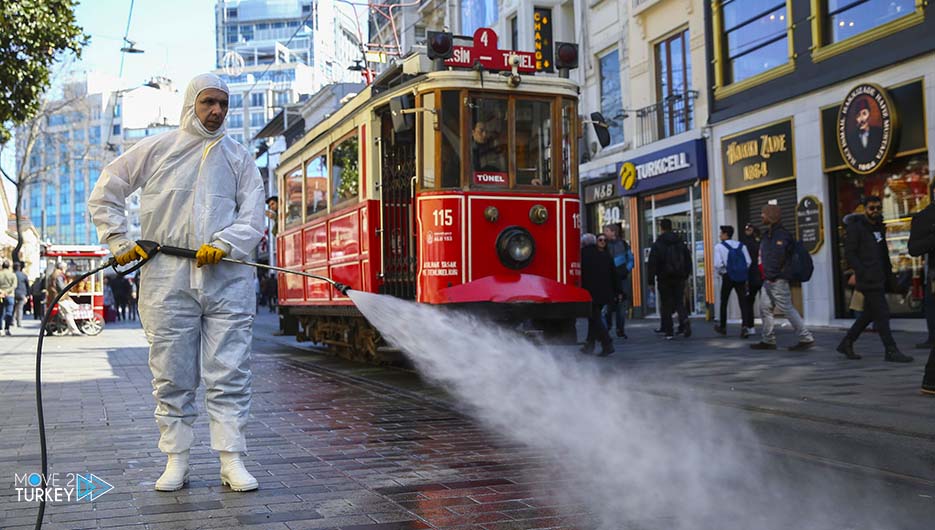 Turkey announced strict restrictions to combat the Coronavirus. On Wednesday, the Turkish government called for "strict discipline" in fighting the second wave of the Covid-19 epidemic.
The country is preparing for a partial curfew at the weekend, with the completion of teaching and training online and the imposition of new restrictions on restaurants and cafes.
These restrictions are scheduled to begin Friday evening and continue until the end of the year and the epidemic is contained.
On Tuesday, Turkish President Recep Tayyip Erdogan announced tightening restrictions in response to the recent increase in the number of Coronavirus victims.
Turkish Health Minister Fahrettin Koca told reporters in the Turkish parliament that "the Coronavirus has reached the stage of general infection." "It looks like we have to adjust our lives for some time."
And the Ministry of Interior announced in a statement that restaurants, cafes, hair salons and shopping centers will only open their doors from 10:00 in the morning until 8:00 in the evening, and food will only be served in the form of food delivery services.
Under the new restrictions, which start at 8 pm on Friday, cinemas will be closed and schools will teach online until the end of the year.
The Turkish Interior Ministry also announced that a partial quarantine will be implemented over the weekend across the country until further notice. The ministry said the restrictions would not disrupt production and supply chains.