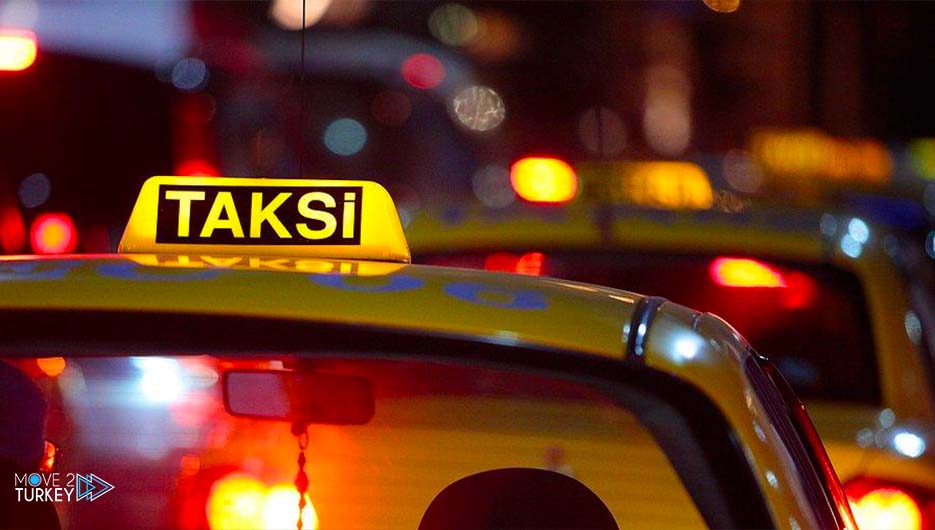 Many people use taxis in Turkey, as there are thousands of yellow taxis that roam the streets of different cities in Turkey, Providing a fast and convenient means of transportation for tourists in this country.
With a taxi in Turkey, you can reach your destination without having to worry about finding public transportation or how to carry your luggage.
But traffic congestion, especially in major cities such as Istanbul, may lead to cases of fraud by taxi drivers, as traffic congestion is a big problem in Istanbul, so taxis depend on calculating the distance traveled and the duration of the trip, and this may lead to passengers paying a relatively higher cost.
In addition, taxi drivers in Istanbul are notorious for scams and overcharging tourists, this is not the norm of course but it happens a lot in general.
Taxis in Turkey are a good idea in case of bad weather or lack of time.
In addition, they are a good means of transportation when public transportation is not available, especially late at night.
Types of taxis in Istanbul
Yellow taxi
Istanbul taxis are yellow, and it is usually easy to find a taxi in Istanbul, as there are more than 18,000 yellow taxis almost anywhere on the streets of Istanbul.
Luxury taxis
In addition to yellow taxis, there are also luxury blue and black taxis, but note that blue and black taxis cost more than yellow taxis.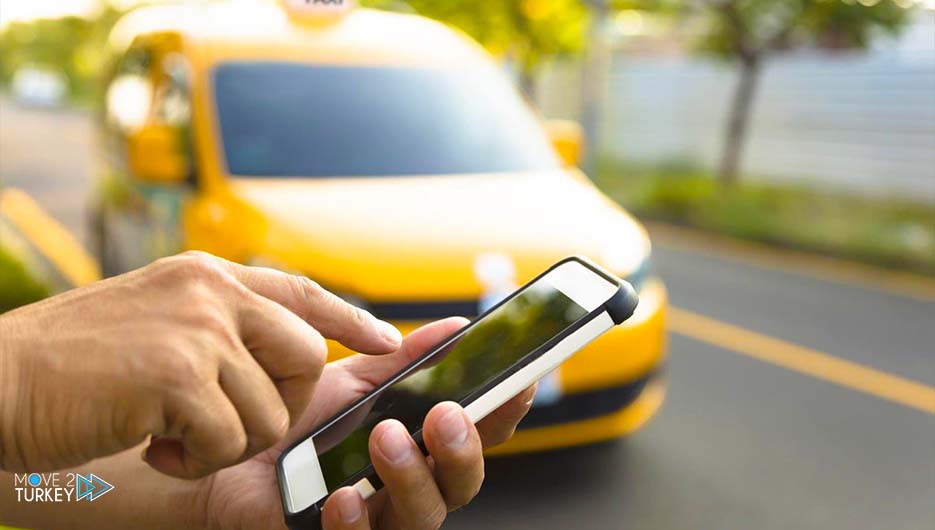 Online taxi
In addition to the types we mentioned above, there are also many companies that provide online taxi services in Istanbul, which we will discuss in detail.
As we mentioned, yellow taxis are everywhere in Istanbul, you can park on any main street at any time and take a taxi easily.
However, the safest way to prevent unofficial taxi scams is to take the taxi from specific locations, where you can book the taxi online using one of Istanbul's taxi software.
Below we will mention some of the most important and popular online taxi hailing Apps in Turkey.
BITAKSI
BITAKSI is one of the oldest online taxi companies in Turkey, The company covers most of the regions in Turkey.
These taxis provide mobility for tourists or citizens, with multiple advantages such as high security and speed, various discounts and great convenience.
In this app, users can choose between yellow (economy) or blue and black (luxury) taxis according to their circumstances and needs.
When you take a taxi through BiTaksi in Turkey, you will be presented with several different route options, so you can be sure that the driver is on the right track.
You can also specify the route you want the driver to take through the program.
In addition, the BiTaksi app enables you to share your trip information to a friend or family member, so they can track your movements and know when and where you arrived safely.
iTAKSI
iTAKSI is managed by the municipalities of different cities in Turkey, but iTAKSI does not provide its services in all cities in Turkey and is not extensive.
However, iTAKSI is focused on providing services to tourists and citizens of major Turkish cities.
And one of the reasons why this app is popular among Turkish and tourists is that it is cheaper than other taxis.
In addition, the iTAKSI app offers different types of taxis to users, where users can choose yellow (economy) or blue and black (luxury) taxis according to their circumstances and needs.
Get Transfer
Get Transfer is an international online taxi application, this application is also widely spread in Turkey.
This company has provided various and interesting services to users.
Due to the luxury of Get Transfer services, their prices are rather expensive, the taxis of this company do not have a special color and are known by the GET TRANSFER logo.
Users can choose from a variety of taxis, including economy taxis, premium taxis, commercial taxis, luxury taxis, minibuses, buses, and finally helicopters.
Uber
Uber started in the United States and gradually gained fame in various countries, including Turkey, however due to some problems, Uber's license in Turkey was revoked for a while.
The Uber license in Turkey was revoked last year, but since the beginning of 2021, a court ruling was issued in Istanbul, and Uber has legally resumed its activity in Turkey.
Advantages of ordering taxis online in Turkey
Cheaper rates compared to city taxis.
Get cost information before choosing a taxi.
The ability to take advantage of the various discounts offered by the applications.
Most of the online taxi software supports English.
High security and no fraud.
Possibility to pay by credit card.
View driver reviews on previous trips.
Availability anytime and anywhere.
Passenger safety guarantee.
To stay safe while using the online taxi in Turkey, check the identity of the driver shown in the program, which is important when ordering a taxi online, to see if the license plate matches and the driver is the same.
Taxi cost in Turkey
If you want to take a taxi in Turkey, it is better to carry some cash with you.
In major Turkish tourist cities such as Istanbul, you can pay by card, but it is possible that the taxi driver does not have a special device to pay by card.
In addition, be sure to pay with Turkish lira, you may be wrong about the exchange rate or you may be deceived, so it is better to buy lira at any exchange office so that you do not face any problem.
Since January 2023, taxi prices in Istanbul have increased by 11%, with the entrance fee for yellow taxis increasing from 13 TL to 14.50 TL.
So when you get into a taxi in Turkey and the driver activates the taxi meter, you should see 14.50 liras.
The price per kilometer is 6.5 TL for yellow taxis, this rises to 7.99 for blue taxis and 9.50 for black taxis.
If you are taking a taxi from the European to the Asian side of Istanbul or vice versa, the taxi will have to pay the Bosphorus Bridges toll, but it will be added to the fare.
The fees for crossing the first and second bridges of Istanbul are about 25 lira, while the fees for crossing the third bridge are about 38 lira, so be sure to ask the driver which bridge to choose.
The third and last bridge of the Bosphorus is very far from the city center and is mostly used by trucks and for transportation between cities, so don't let the taxi driver choose it because it will cost you more.
Recommendations for using taxis in Turkey
🚖 If your hotel is close to Istanbul airports, and you want to take a taxi to get to the airport, first ask your hotel if they can provide free shuttle services.
🚖 Make sure that the taxi is on the right track, you can check the route through Google Map.
🚖 Make sure there is a taxi meter so that the driver does not receive an extra fare from you.