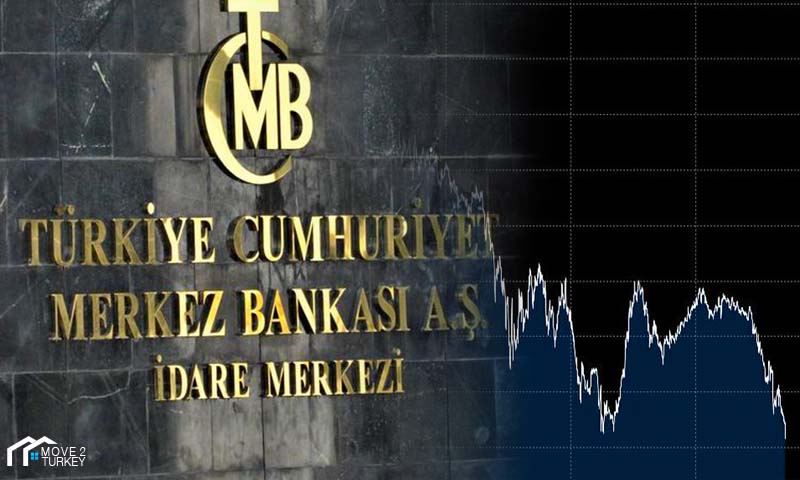 In a statement, the Turkish Central Bank announced its assessment of the reality of the economy in Turkey, where the bank indicated that it had held a video meeting with about two hundred local and foreign investors.
The Central Bank statement stated that the economic activities in Turkey started to improve as of last May, in conjunction with the steps of the gradual opening of the economy.
The Turkish Central Bank statement added that the monetary and financial measures recently applied contributed to financial stability and recovery in the country's economic activity, thanks to the strength of the health care system in Turkey, which limited the negative effects of the Coronavirus on the economy
The Turkish Central Bank also said that the inflation rate has increased slightly during the past few months, but these percentages will decline during the next few months, adding that the increase in inflation during June may be only once, before it falls again in the coming months.
Earlier, news reports issued by the Turkish Statistical Institute said that the annual inflation rate in Turkey increased to 12.62% during the month of June, compared to 11.39% during the month of May.
The central bank also made clear that June's economic data was "hopeful," and we have no doubt that we will make a further jump in July.
It Also stressed that Turkey will be one of the countries whose star will shine in the world after the Coronavirus epidemic.
The bank pointed to the recovery of the country's export process in a way that exceeds expectations, adding that it is expected that the current trading board will be more positive in the second half of the year.
It is reported that earlier in the year, Turkish President Recep Tayyip Erdogan confirmed that his country would end 2020, with a growth rate that would surprise everyone again.