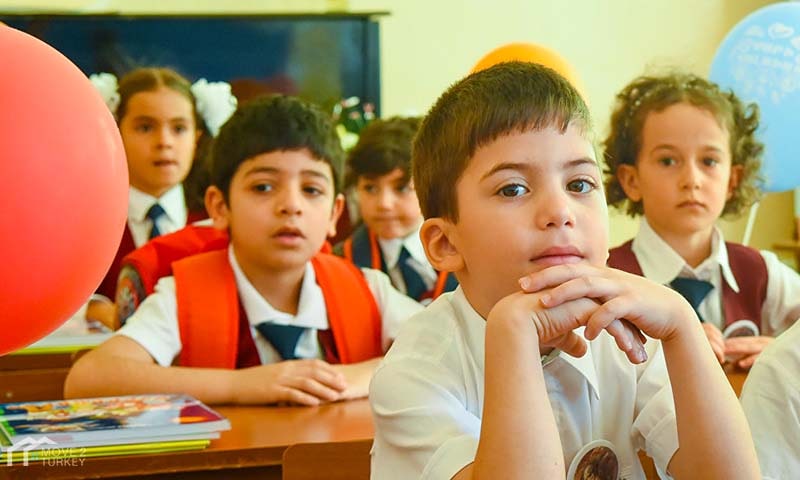 The Turkish Ministry of Education has issued a circular to all Turkish states regarding the date for the reopening the Turkish schools for the academic year 2020-2021.
The ministry stated in its statement that schools will be reopened in Turkey on August 31, 2020, and will be closed on June 18, 2021.
The Turkish Ministry of Education also indicated that training will be carried out to adapt elementary students in their first year of school between August 31 and September 4, 2020.
The Ministry indicated that the first semester vacation will be held between 16-20 November 2020 and will end on Friday, 22 January 2021.
The semester vacation will start on Monday, January 25, 2021 and will end on Friday, February 5, 2021.
The Ministry of Health publishes its instructions regarding the reopening Turkish schools
For its part, the Turkish Ministry of Health published the most important measures to be taken at the time of the reopening of the Turkish schools, which result from both schools and students, namely:
Placement of informational posters and informative announcements about the Covid-19 virus in all Turkish schools, explaining the rules and the necessity to maintain social distance, use of masks and clean hands.
The anti-Corona virus operation is a task that lies with parents, teachers, administrators, and students.
Work on applying a disinfectant, sterilizer, or cologne with no less than 70% alcohol at the entrance to the school building and in a number of appropriate places inside the school.
Cleaning the school building with water and detergents before starting all educational activities.
There will be a thermometer without contact.
A special garbage bin should be provided for used sleeves.
The presence of students and teachers in schools will be planned to be in every 4 cubic meters for one person and the number of people to be transferred will be arranged accordingly.
Classrooms, workshops, dining hall, canteen and similar public places will be arranged so that the social distance between people is at least one meter.
Parents sign a letter of pledge "If my child has fever, cough, runny nose, respiratory distress, and a complaint of diarrhea, then I do not bring my child to the institution in the presence of someone who suffers from respiratory complaints in the family or in the hospital, and if there is someone who has been Being diagnosed with Covid-19 should inform the school.
Read more about Studying in Turkey