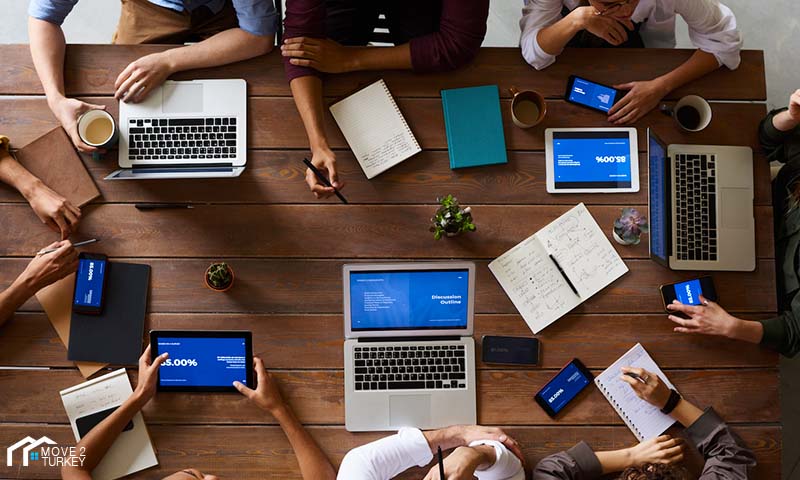 Emerging Satrtups in the Turkish technology sector have witnessed historical developments in the first half of 2020.
As Istanbul-based gaming company "Peak Games", was able to become the first start-up valued at more than $ 1 billion – or what is called "unicorn". – In Turkey, after it has signed a sales agreement worth 1.8 billion dollars with the giant American phone company "Zynga".
On the other hand, about 28 startups received a total of $ 29 million in investments in the second quarter of the year, with the emergence of startups involved in the health field as a result of the outbreak of the Covid-19 epidemic.
These figures were published on the sidelines of an event held by the "startups.watch" website, under the slogan "Turkish Startup Ecosystem 2020 Second Quarter", in the presence of international and local networks, institutions and pioneers of investment.
The data showed that investors continued to support businessmen despite the coronavirus outbreak in 2020, as 28 projects received investments worth $ 29 million in the second quarter of the year, while 30 startups received investments worth $ 20 million in the first quarter. These numbers correspond to a 44 percent increase compared to the first quarter.
Also, 78 percent of investments in the first half of the year amounted to one million dollars or less.
The increase in investments was not only limited to Turkey, but also increased in 18 countries in Europe during the second quarter compared to the previous quarter despite the epidemic.
Even Italy, hit hard by the Covid 19 outbreak, has seen a noticeable growth in investment agreements.
One of the main reasons behind the increase in investments in these countries is the continuous increase in digital transformation projects.
Healthcare sector investment during the Covid-19 epidemic
The biggest investment was in the healthcare sector. Where projects directed towards health care, which became more popular in this period, provided solutions for telehealth services in different regions.
Startups such as Meditopia, Pisano and Scoutium attracted most of the investment. As the majority of investments in health technology projects were in terms of value and quantity.
TT Ventures, one of the largest telecom companies in Turkey, has helped shed light on health projects. As is the case during the epidemic, when many hospitals have turned to providing remote health services to reduce risks and concerns for people suffering from chronic diseases.