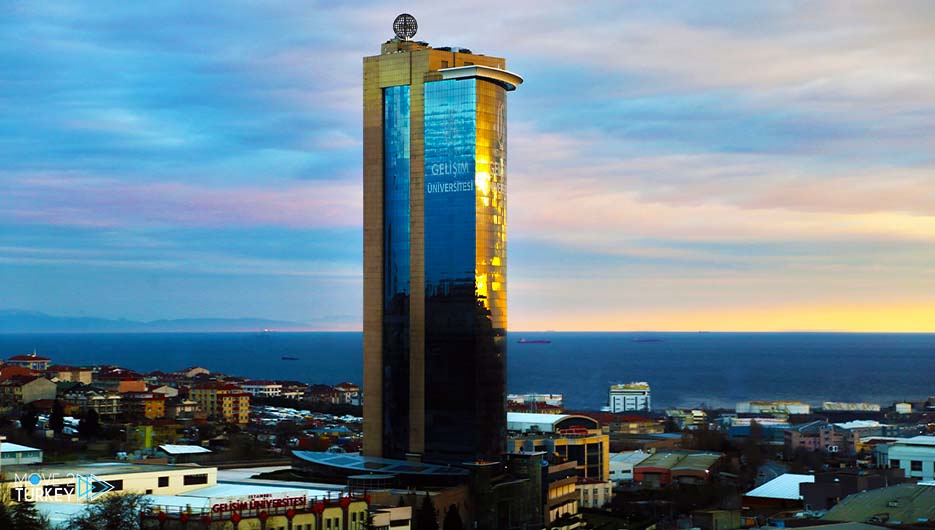 Istanbul Gelisim University is one of the most popular universities in Istanbul for international students.
The university was established by the Gelisim Foundation for Education, Culture, Health and Social Services.
Gelisim University is located in Istanbul on the European side of it, specifically in the Avcilar district, which is located near Ataturk Airport.
The university includes about 31,000 students in various disciplines.
The university offers about 57 bachelor's programs, 3 institutes for postgraduate studies, 4 schools for different specializations on a two-year system, 2 vocational schools, 27 master's programs and 6 doctoral programs.
If you are planning to study in Turkey and get more information about universities in this country, stay tuned to the end of the article.
About Istanbul Gelisim University
Established in 2008, Gelisim University, also known as Istanbul Development University, is a private, non-profit educational institution located in the European part of Istanbul, Turkey.
This private university is officially accredited by the Turkish Higher Education Council (YÖK), and has many local and foreign students, as it offers courses and programs in different fields and degrees.
Gelsheim University Goals
Gelisim University aims to become a 'global university' through internationally recognized research and education, social service delivery and quality-based education.
The university accepts international students from all over the world and has a great ability to attract international students every year.
Gelsheim University Politics
The language of instruction at Gelisim University is English and Turkish.
The university offers different study programs in associate, bachelor's, master's and doctoral degrees.
Providing educational programs in accordance with national and international standards.
Spreading environmental awareness and rationalizing the use of natural resources.
Effectively providing services to the community at all levels.
Gelsheim University Advantages
The university has been accredited by many German, British and American organizations such as AQAS, AHPGS, ABET and PEARSON.
It cooperates with more than 100 international universities, shares experiences, and exchanges faculty and professionals with international universities in order to improve the quality of education and services.
The university encourages students to gain practical experience by providing practical training in all disciplines and transforming theoretical knowledge into practical practice.
The university uses English as the primary language.
The university provides many sports clubs such as basketball, volleyball and other courses organized by expert coaches.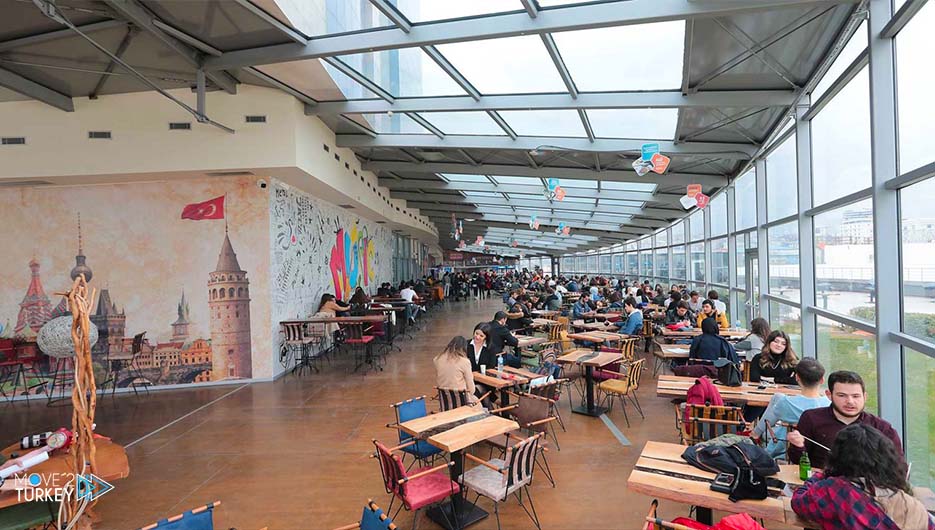 Faculties and majors at Gelsheim University
Faculty of Economics, Administrative and Social Sciences.
Faculty of Fine Arts.
Faculty of Engineering and Architecture.
Faculty of Aviation Management.
Faculty of Dentistry.
Faculty of Health Sciences.
Faculty of Applied Science.
Faculty of Physical Education and Sports.
Faculty of Social Sciences.
Faculty of Foreign Languages.
Institute of Science and Technology.
Institute of Social Sciences.
Institute of Health Sciences.
Majors at the university include computer engineering, architecture and interior design, civil engineering, management, psychology, political science, international relations, environmental design, fashion design, nursing, physiotherapy, etc…
Gelisheim University University Facilities
Gelisim University has a variety of research and academic facilities, including more than 117 different laboratories and workshops for undergraduate and postgraduate students.
Some of the workshops and laboratories in this university include aircraft workshop, engine systems workshop, mechatronics lab, computer lab, anatomy lab, health lab, and etc.
Students of this university can participate in the free introductory class of this university's "weekend school" to get acquainted with and learn the language.
Online courses are also offered by world-renowned universities in the UK in parallel with the curriculum at this university.
To improve students' health, Gelisim University has provided students with a variety of sports venues, including volleyball and basketball courts.
The university also encourages students to participate in sports activities by offering bodybuilding programs and facilities.
The spacious library, meeting rooms and conference rooms are other important facilities of this university.
The university campus is provided for Gelisim University students, which includes separate dormitories for girls and boys.
These dormitories are located off campus and there is a free transportation service between the residence and the university every hour.
Istanbul Gelisim University Ranking
Gelisim University is ranked 4132 in the ranking of the best universities in the world and is ranked 78th among the best universities in Turkey.
Gelisim University Tuition Fee
Annual tuition fee for the Faculty of Dentistry is 76000 Turkish Liras.
Annual tuition fees for various disciplines at the Faculty of Physical Education: from 20 to 26 thousand Turkish liras.
Annual fees for various disciplines at the Faculty of Fine Arts: from 17 to 34 thousand Turkish liras.
Annual tuition fees for various fields of the Faculty of Economics and Administrative Sciences: from 17 to 38 thousand Turkish liras.
Annual tuition fees for various fields of engineering and architecture faculties range between 18 and 36 thousand Turkish liras.
Annual tuition fees for various fields of the College of Health Sciences: from 17 to 34 thousand Turkish liras.
It should be noted that due to the lack of detailed information about the amount of tuition fees on the official website of this university, it is necessary to contact the university to find out the exact amount of tuition fees and how to pay it at the time of registration.
It is also worth noting that at Gelsheim University the tuition fee can be paid in installments, in which case the tuition fee will be slightly higher than paying in cash.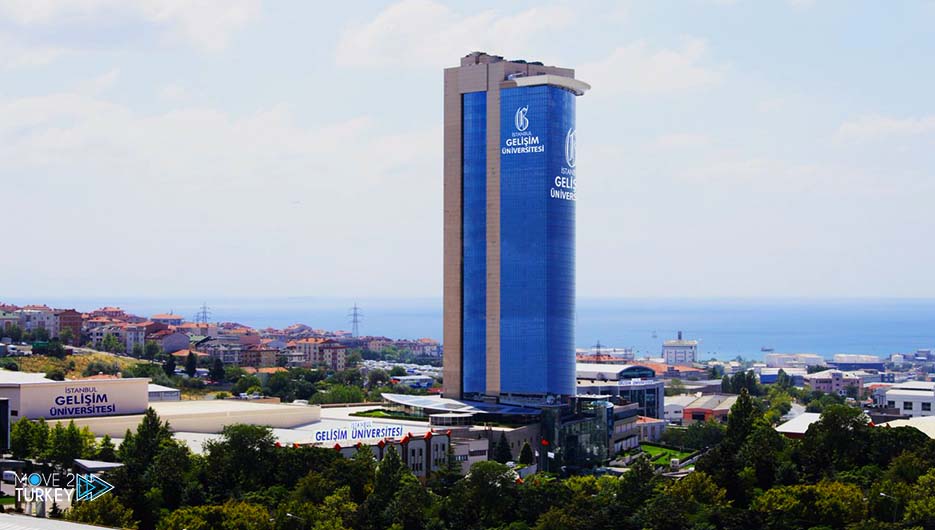 Istanbul Gelisim University Scholarship
Gileshem University offers various programs and scholarships that are awarded to students according to their academic records and test scores.
One of these scholarships is a 100% or a full Gelisim University scholarship, offered to the student by the university.
Scholarships offered to students enrolled in the university's scholarship programs include tuition fees only.
Apart from that, accommodation, meals, transportation, books, etc. are not within the scope of the scholarship, and scholarships are non-refundable and not usually canceled during the course of study.
For those who have received disciplinary warnings, the decision of the Gelisim University Executive Board is the criterion for the extension or revocation of the scholarship.
In addition to the full scholarship, it is possible to receive 25%, 50% and 70% discounts on undergraduate fees for students.
Gelisim University also offers scholarships to students who are successful during their studies.
Successful students of the university and those in poor financial situations may be awarded scholarships by the discretion of the Board of Trustees.
If more than one sibling is registered at Gelisim University, a discount of 5% will be applied to each sibling, this discount is valid during the study period.
Gelisim University Admission Exam
The admission exam in this university is the SAT Test, and the SAT exam is the test of academic aptitude.
The SAT exam consists of two separate sections, SAT 1 and SAT 2.
In previous articles about the SAT exam, we have given complete information about the exam.
Istanbul Gelisim University website