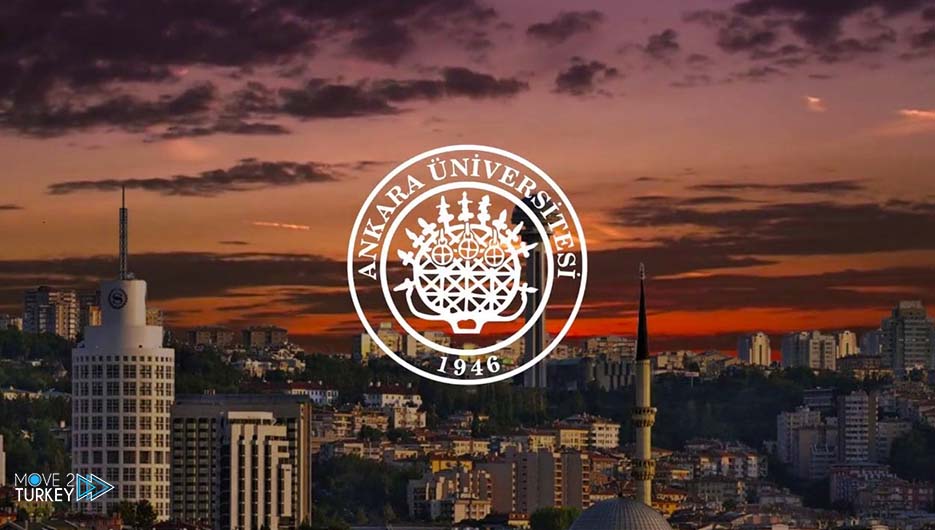 Founded in 1946, Ankara University is the first higher education institution in the modern Republic of Turkey and is a public university with more than 60,000 students.
The university offers a variety of scientific and technical specializations and fields of study at different educational levels, and students can study in their preferred field at the Bachelor, Master and doctoral levels.
About Ankara City
Ankara is the capital of Turkey and the second largest city in the country after Istanbul.
It is one of the oldest cities in Turkey, and many tourists from all over the world visit it every year to see its historical and cultural attractions.
Ankara is one of the largest cities in Turkey and we can say that it is lively and full of activities, in which many cultural and economic relations with European countries are conducted.
Ankara city has a very modern transportation system and students can easily move around the city by public transportation. In addition, most of the city centers are open 24\7.
Benefits of studying in Ankara
Ankara is an administrative and commercial city, so studying in Ankara allows students to find a suitable job after graduation.
In addition, students can work part-time while studying to cover part of their expenses.
Working while studying, as well as helping to cover the costs of student life, will lead to more work experience and future success.
It should be noted that in the case of employment in official and legal jobs, the working hours for students are determined by the university and presented to the employer.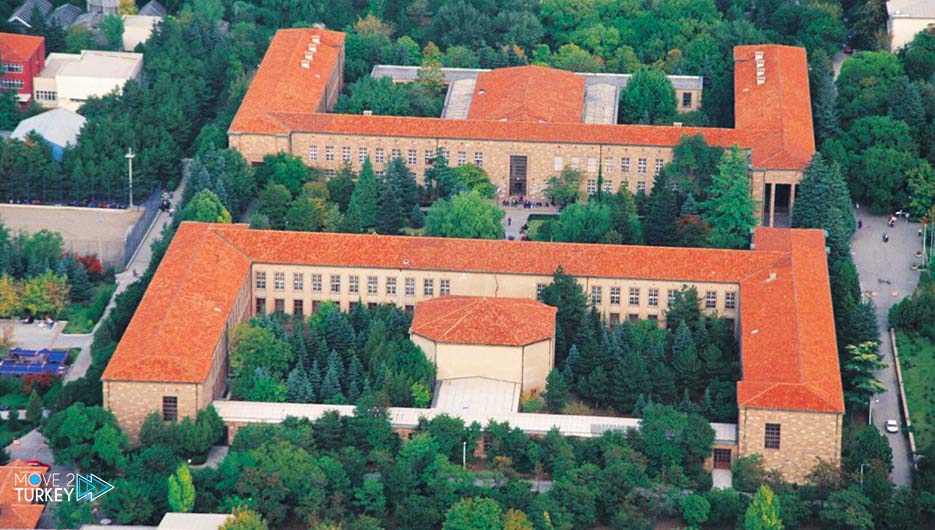 Information about Ankara University
The main campus of Ankara University is located near the city center, however this is not the only campus of Ankara University, as the university has another campus in a different place.
The university has 14 faculties, 8 high schools and several research institutes in the city.
Ankara University has a great diversity in terms of different fields of study, and many students can pursue their preferred field until obtaining a PhD in this university.
In addition, the university has a high ranking in terms of educational quality and specialized professors are accepted to teach at this university.
This university also provides an academic and scientific environment for the education and training of distinguished and creative students.
According to the QS World University Rankings in 2019, this university is among the top 1000 universities in the world.
It is also the seventh best university in Turkey in terms of educational and scientific quality and providing excellent services to students.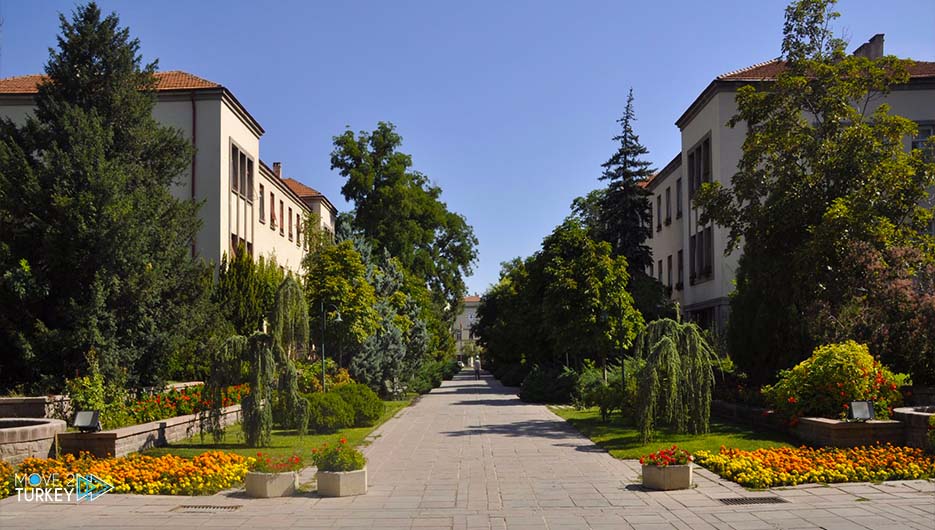 Study Programs Offered at Ankara University
The university offers 40 technical and vocational programs, 120 undergraduate programs, in addition to 110 postgraduate programs.
And due to the educational quality of Ankara University, many international students are interested in studying at this university, as the number of international students is more than 3000 students.
Faculties of Ankara University
Ankara University includes the following faculties:
Faculty of medicine
Faculty of Dentistry
Faculty of Pharmacy
Faculty of Health Education
Faculty of Veterinary Medicine
Faculty of Political Science
Faculty of rights
Faculty of Science
Faculty of Engineering
Faculty of Communication
Faculty of Educational Sciences
Faculty of Arts and Humanities
Faculty of Agriculture
Faculty of Sports Sciences and Physical Education
Faculty of Applied Science
Faculty of Fine Arts
Ankara University Services
Ankara University offers many services and facilities for students, where students can live in single, double and triple rooms.
Student dormitories are equipped with telephone, TV and free wireless internet.
Students can also benefit from the medical and health services provided in the university's hospitals and health centers.
In addition, the university offers other services to students such as sports clubs, swimming pools, basketball, football, volleyball and others.
There are also discounts offered to students when purchasing tickets to participate in cultural and artistic activities such as theaters, concerts, cinemas, museum visits, exhibitions and more.
Students can also buy their own food on campus at a lower cost to save money.
Scholarships and facilities offered by Ankara University
Ankara University has been a member of the Erasmus Exchange Program since 2004 and has many exchanges with participating universities, as well as being a member of the IAU, EUA and UNICA programmes.
Ankara University offers a variety of scholarships to eligible students, the university offers scholarships to more than 500 students.
Some of the university's faculties also offer different scholarships to their students.
For example, the College of Medicine, Dentistry and Law offers scholarships to some qualified students with the approval of the faculty members.
In addition, some colleges may offer rewards to outstanding students in order to support their talents.
Ankara University Facilities
University Dormitories
Ankara University provides good dormitories for students, as they can benefit from student dormitories services at reasonable prices.
Moreover, the faculties of this university have dining halls for students, and students can get their food at a low price.
University's library
The university has a large and well-equipped library, which enables students to easily access many books and resources.
The library also contains 15,000 manuscripts in addition to thousands of books.
The classrooms provide students with a quiet and suitable environment to study.
The colleges also have rooms that contain computers, students can use the university's computers and the Internet to exchange information and conduct research.
Recreational and sports places
Ankara University includes many recreational and sports complexes, such as gyms, football field, basketball court, volleyball and tennis.
Interested students can participate in various sports activities and recreational programs.
The university has active sports teams, and students can develop their sports talents by joining the university teams.
In addition, other sports and recreational activities such as mountain climbing, cave tourism, nature tourism, etc.. are held in this university.
Medical and health centers
The university health center is located on campus, and students can receive health and medical services by visiting this center, in addition to the presence of a doctor on each university campus.
Students can also benefit from university counseling services, as the Student Advising Center provides academic and personal counseling services to each student.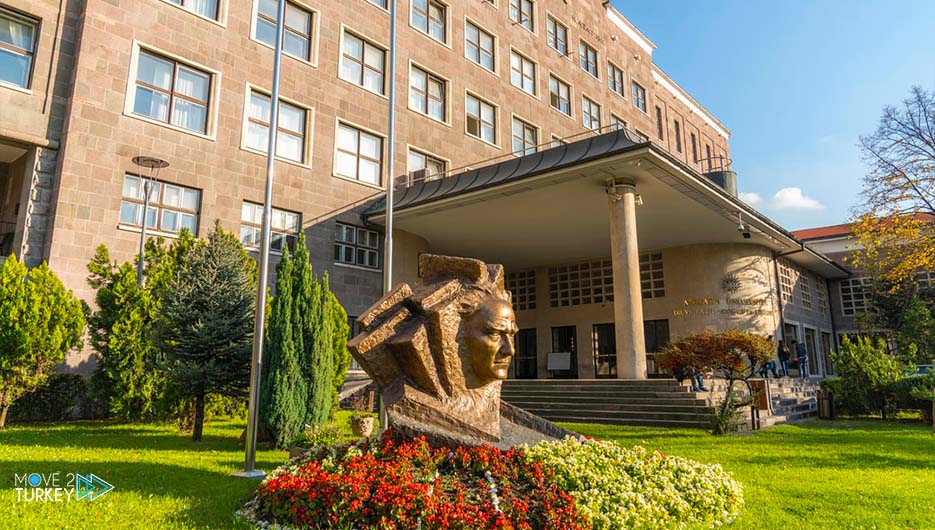 Tuition fees at Ankara University
Tuition fees at Ankara University vary according to the field of study and degree, for example, the cost of studying medicine at this university is 13,500 TL annually, about 11,500 TL for dentistry, 10,500 TL for pharmacy, 8000 TL for the Faculty of Law, 7000 TL Turkish lira for the Faculty of Engineering, 5530 TL for the Faculty of Fine Arts, 5250 TL for the study of the Faculty of Communication, 5250 TL for the Faculty of Science and Health, and about 5250 TL for the Faculty of Physical Education.
Conditions for studying at Ankara University
International students who are interested in obtaining a Bachelor's or Master's degree at Ankara University must pass the YOS Exam conducted by the university.
This test is conducted to assess international students, and students can also take other tests such as the SAT Test or ACT Test for university admission.
To apply for admission to Ankara University, applicants should visit the official website of the university, and fill in the admission application form available online on the official website of the university.
Documents needed to apply for admission to Ankara University
In order to know the documents needed to submit an application for admission in the field and degree required,
You should refer to the official website of the university and check in carefully for the necessary documents.
The university may require different qualifications for admission to a particular field or degree.
And after carefully reviewing the required documents you should prepare and submit the documents correctly and completely.
The preparation of all documents does not guarantee your admission to the university, because after reviewing your qualifications and academic records, the university council will accept or reject your application based on the records of other applicants.
Many international students apply to study at Ankara University every year, so candidates with better educational backgrounds and a higher test score will be accepted into the university.
Documents required for application to Ankara University
Previous degree (translated into Turkish)
Curriculum vitae (such as academic records as well as achievements in various academic competitions and examinations, the richer your resume the higher your chances of being accepted into the university)
Recommendation letter (a letter of recommendation is sent by professors, and you may need more than one letter of recommendation to enter some fields).
Send the results of the required tests such as SAT, YOS, and … to the university.
A copy of the passport
The university may invite candidates for a personal interview after assessing their credentials, in which case the candidate must be present on the specified date.
Obtaining a study visa in Turkey
Applicants must take the necessary steps to obtain a student visa after successfully obtaining admission to Ankara University.
And to obtain a student visa, the embassy must be provided with an acceptance letter from the university.
And applying for a student visa at the Turkish embassy or consulate in their home country.
At this stage a temporary 30-day visa is issued to students, and students have the ability to enter Turkey during this period and take the necessary steps to obtain a student residence permit.
In order to get a visa, you have to book an online interview at the Turkish Embassy, ​​and you can submit your documents online to the embassy (the embassy may ask for some original documents from the candidates, in this case the requested original documents should be sent by mail or in person).
The Embassy will schedule an interview after reviewing your application and documents, and candidates are requested to arrive at the Embassy in person on time.
Obtaining permanent residency in Turkey after graduating from Ankara University
After obtaining a degree from Ankara University, foreign students can extend their visas for a maximum period of one year to apply for a job at that time.
Also, anyone wanting to work legally in Turkey will need to obtain a work permit from the Turkish Ministry of Labor and Social Affairs.
Ankara contains many administrative and commercial centers, that is why the chance of finding a job with a decent income in this city is high, and graduates will have a great opportunity to get a job in Ankara.
Since Ankara is the capital of Turkey and the embassies of many countries are located in this city, it is also possible for international students to work in embassies, consulates and NGOs.
In general, it can be said that Ankara University can be a great educational destination for international students, a suitable opportunity to study and work.
And since Ankara University is one of the best universities in Turkey, studying here can lead students to a more successful life path.