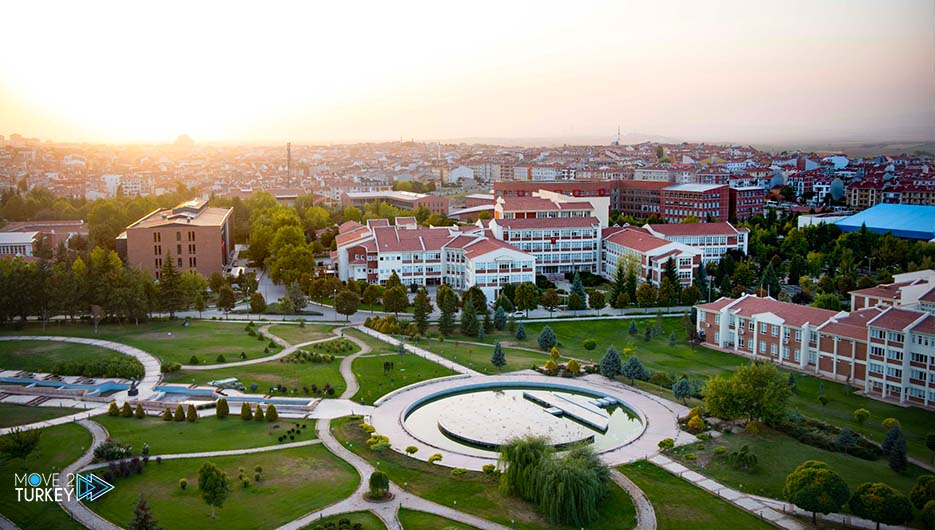 Turkey is one of the most popular countries for students from all over the world to study, due to its modern, high-quality education, and its certificates that are recognized all over the world.
Anadolu University is considered one of the best universities in Turkey.
It is a well-developed public university that offers many university programs and provides students with all the necessary facilities.
In this article, we will talk in detail about Anadolu University in Turkey, the available disciplines, admission requirements, and the costs of studying there, so stay tuned.
Anadolu University in Turkey
Anadolu University is one of the largest universities in Turkey and the world.
The university was founded in 1982 and is located in the city of Eskişehir, 250 km from Ankara and 320 km from Istanbul.
The Turkish government established Anadolu University as a center of education, with the aim of extending higher education to rural communities in Turkey.
Anadolu University was established in Eskişehir, where it was previously called Eskişehir Academy of Commercial and Economic Sciences.
Anadolu University in Turkey was able to become one of the most important and modern universities, and similar to it, the city was named after Eskişehir, which means the city of science, culture and youth, where large numbers of students came to Anadolu University in Turkey because of its modern and distinguished education.
The University has two campuses and one open education campus.
It also includes 17 faculties, 9 institutes, 3 institutes of higher education, 4 vocational institutes, a music education institute, and 30 scientific research centers.
The university also has many distinguished study facilities, which help students complete their education, such as classrooms and various scientific laboratories.
The University has three dormitories that can accommodate a large number of students, it also includes a 24-hour library, a swimming pool and a gym.
Languages of study ​​at Anadolu University in Turkey
Anadolu University offers its courses mainly in Turkish, and there are several subjects taught in English, French and German in addition to Turkish.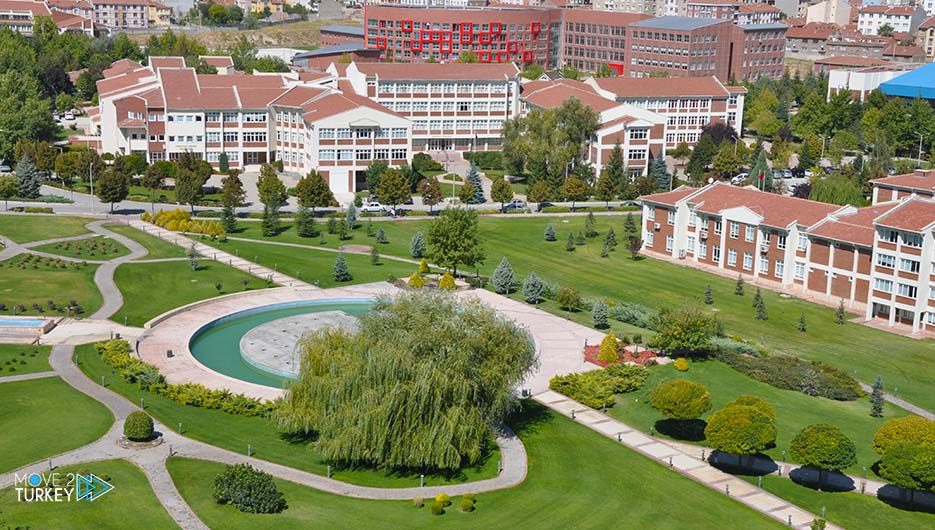 Courses Available at Anadolu University
Anadolu University has absorbed thousands of students, especially after the success of the distance learning system, and the current total number of students at this university is more than 2 millions.
The list of faculties of Anadolu University in Turkey is as follows:
faculty of Pharmacy
college of Literature
College of Science
College of Fine Arts
College of Aeronautics and Space Sciences
college of Law
Faculty of Economics
College of Journalism and Media
Management college
College of Design and Architecture
College of Health Sciences
College of Mathematical Sciences
College of Tourism
Faculty of Education
College of Communication
Open Education College
Faculty of Open Education at Anadolu University in Turkey
Anadolu University is distinguished by having the Faculty of Open Education or Distance Education, and it contains many disciplines, including:
home management
social science
Local Administration
foreign trade
Banking and health insurance management
Health Institutions Management
Forensic sciences
Agricultural Sciences
information management
Tourism and hotel management
Real Estate Management
Culture and management of cultural heritage
physical education
Geographical systems management
pharmacy services
Food quality analysis and management
Philosophy
Sociology
psychology
Turkish language literature
History
Tuition fees at Anadolu University
Universities in Turkey are divided into public and private universities, and the costs in public universities are lower than in private universities.
Anadolu University is a public university, so the cost of studying for a bachelor's in it is about 5,000 to 10,000 Turkish liras per semester.
For master's and doctoral courses, the costs are usually about the same as for bachelor's courses.
However, tuition fees at this University are higher for courses offered in English, and may reach double the amount sometimes.
You can click on the link below to know the tuition fees for Anadolu University in Turkey this year:
https://drive.google.com/file/d/1MjJk_32VmZR-2PVNAUPje-qLWhbFnJ63/view?usp=sharing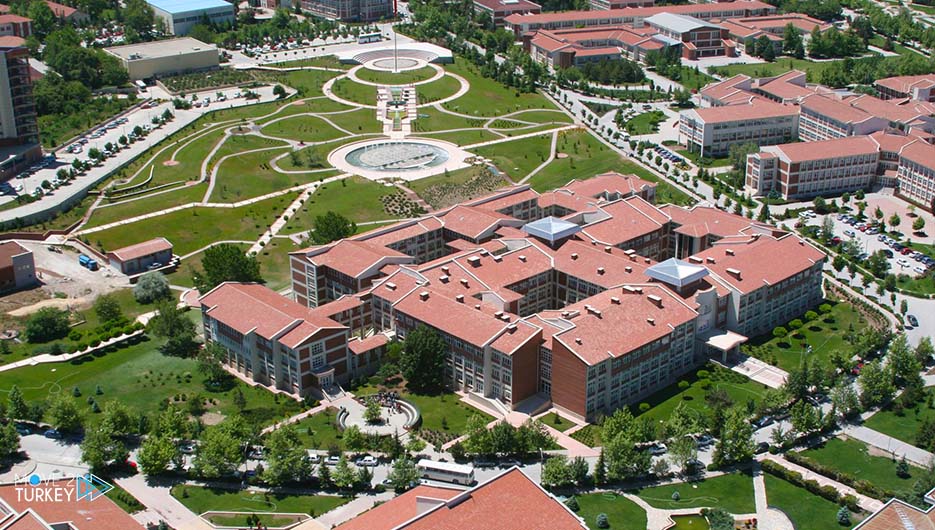 Admission requirements from Anadolu University
Students who wish to study at Anadolu University in Turkey must submit a high school diploma and pass one of the SAT or YOS exams.
In addition to what we mentioned above, the student must submit documents proving his proficiency in the Turkish language, or they can register at the university and take a preparatory year to study the language.
However, students enrolled in programs that are taught entirely in a language other than Turkish (such as English) will not be required to submit any documents related to Turkish proficiency, but must submit documents proving their proficiency in English.
Documents required for registration at Anadolu University
Students who wish to enroll in Anadolu University in Turkey, must submit the following required documents:
SAT or YOS score.
Passport copy.
Personal Photos.
High school diploma translated into Turkish or English and certified by the Turkish embassy or consulate.
Anadolu University facilities
Anadolu University has many facilities to ensure the well-being of students, the most important of which is the main library, which contains more than 290,000 books and magazines, as well as many electronic resources, and is open to students 24 hours a day, including holidays.
The main library at the university has an area of ​​12,330 square meters, and it also includes classrooms that enable students to study in environments suitable for reading and concentrating.
Students at Anadolu University can also attend many cultural and artistic activities and concerts in theaters and exhibition halls.
In addition, students can actively spend their free time joining the many artistic activities, go swimming in the university's Olympic pool, or even go to the gyms of international standards, or play tennis on the green courts on campus.
The university also has a dining hall that serves lunch and dinner for students at a very cheap cost.
University website:
Frequently Asked Questions About Anadolu University in Turkey
Where is Anadolu University located?
Anadolu University is located in Turkey, specifically in the city of Eskisehir.
Anadolu University in Turkey, public or private university?
Anadolu University is one of the most famous public universities in Turkey.
What are the languages of instruction at Anadolu University?
The university offers its courses in Turkish and English, and some materials are offered in Arabic, French and German.
How much is the tuition fee at Anadolu University in Turkey?
The cost of tuition fees at Anadolu University in Turkey is between 5,000 to 10,000 Turkish liras.