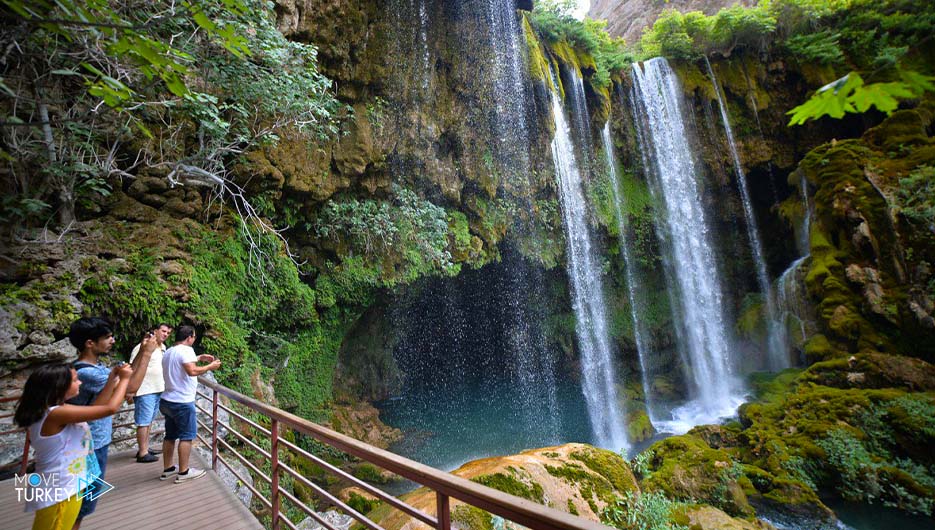 The "Yer Kopru" waterfall in the district of Mut, in the state of Mersin, southern Turkey, attracts nature lovers fleeing the summer heat and those wishing to entertain themselves and take a walk in the surrounding green spaces.
The waterfall was formed as a result of soil erosion over many years, as it is fed by the waters of the "Gok Su" River and is 35 km from the center of "Mut".
The waterfall offers an unmissable opportunity for those who want to embrace nature and hear the roar of water falling from a height of 30 meters, and enchants its visitors with its unique ecosystem and stunning scenery.
The area where the waterfall is located is a national park under protection by the General Directorate of Nature Conservation and National Parks.
The waterfall's water flows into a water basin (lake) with a width of 15 meters and a length of 300 meters, captivating the hearts of local visitors and foreign tourists.
The waterfall is surrounded by grass cover and trees, on the branches of which various types of wild birds sing.