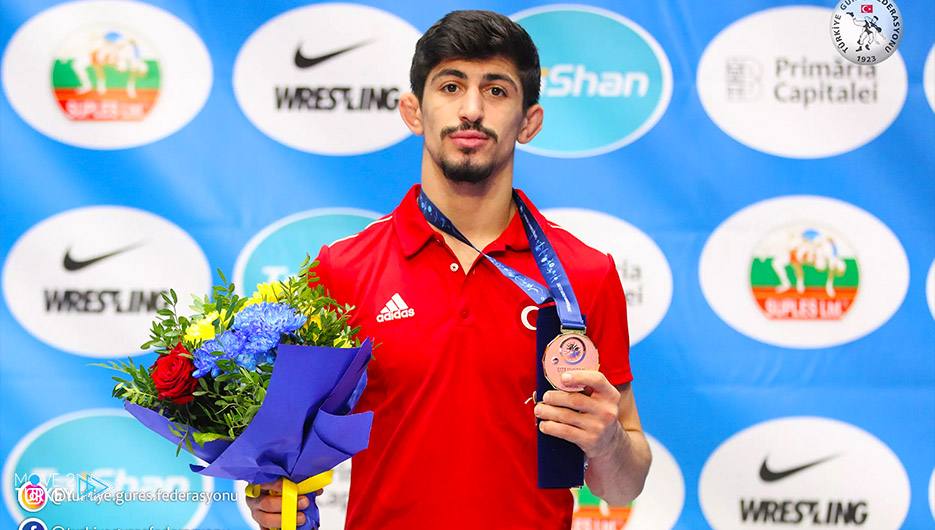 Turkey's Kerem Kemal won the world's third place on Wednesday in the 60-kilogram weight category at the World Under-23 Wrestling Championships in Serbia.
Kamal defeated his Ukrainian rival Ihor Morochkin 6-5 to win the bronze medal in the championship held in the capital, Belgrade.
The tournament kicked off on Monday, November 1, and will continue until November 7.