Estimated reading time: 8 minutes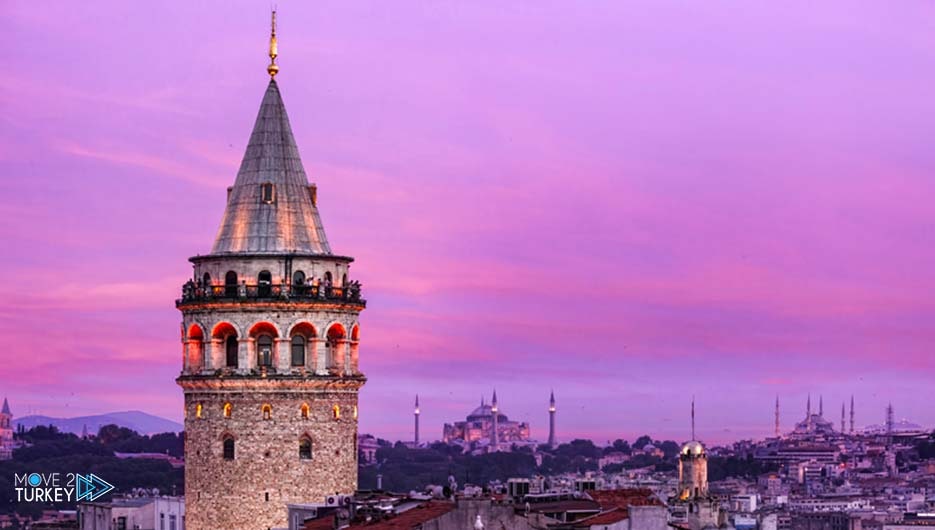 Turkey occupies a unique location at the crossroads of Asia, Africa and Europe, you can find the influences of all three continents in different parts of the country, which makes it the ideal travel destination for you.
When you look around Istanbul, the largest city in the country and its economic center where East meets West, you will find yourself steeped in history at every turn.
It is the number one destination for many travelers, and it is definitely one that we highly recommend, but why not take the opportunity to look for other parts of Turkey this year?
There are some different places from Istanbul that you can visit that will hopefully attract you back to Turkey.
Why visit Turkey in 2021
Traveling to Turkey has become increasingly enjoyable. There are a number of buses that connect all major cities together, and provide regular services, with the road network that is improving with each passing year.
Another option is to travel by sea, which requires a lot less planning but is your gateway to going to other destinations.
In the south, you can explore the rest of the Mediterranean coasts, while in the north you will find the Balkans on the Black Sea.
There are well-served regional airports to and from various locations, but if you wanna spice it up, we recommend traveling by rail.
As there has been huge investment in local train routes in recent years, giving you an economical way to get around in comfort.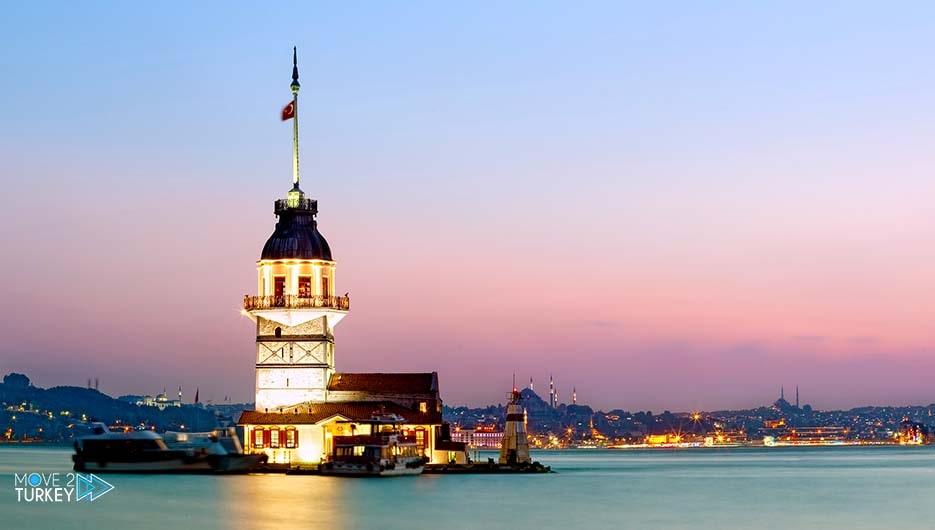 How long should you spend in Turkey
Turkey has a lot to offer, it is a big country where every place is good and mysterious and discovering the places is incredibly fun.
Make sure that no matter how many days you have planned to stay in Turkey, it will not be enough.
In a routine world, where you have to return to your office or school after vacation, I recommend setting aside ten to fifteen days for this trip, so set aside an entire vacation for it.
The best times to visit this country are either from April to May, but the temperature in these months can go up a bit, so if you are coming from a cold climate country, these months are just perfect for you.
Other than that, from September to October, the temperature at this time is neither too cold nor too warm, it's a perfect balance and you will enjoy the cold winter nights.
Find out to to make a perfect Istanbul tour in only 2 days.
Recommended budget
Which budget you prefer to spend depends on you. You can stay in a good hotel for $ 30- $ 50 a night, and if you somewhat want a decent and more comfortable place to stay, consider $ 80 and $ 100 a night.
To be honest, Turkey is not quite expensive, especially for western travelers.
You can easily find cheap accommodation or food just as you want.
Best places you can visit in Turkey
Istanbul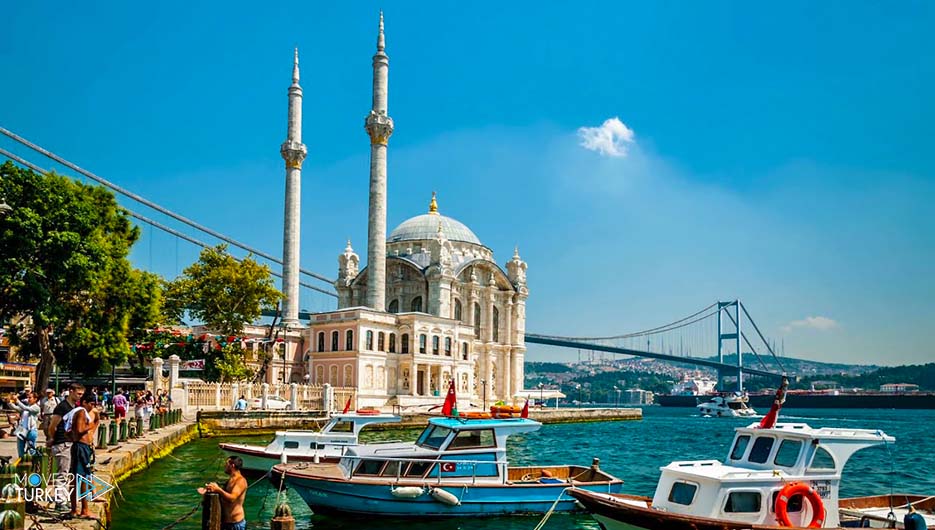 One of the most famous cities in the world, Istanbul is located on the Bosphorus and has long been a place where East and West meet.
Due to its long and turbulent history, many cultures and people have influenced the city throughout the ages, you can find delightful relics of the Greeks, Romans and Venetians scattered throughout the city.
Thanks to its strategic location, merchants flocked to Istanbul carrying their goods and wealth, and this translated into beautiful buildings, wonderful mosques and wonderful palaces that we see today. As it is full of ancient landmarks such as the famous Hagia Sophia mosque. Istanbul is a literal pleasure to visit.
There is a large number of great restaurants, bars and nightlife options for visitors. Istanbul is just a charming place to wander around, the friendly and welcoming residents of the city will make you fall in love with it in no time at all.
Bodrum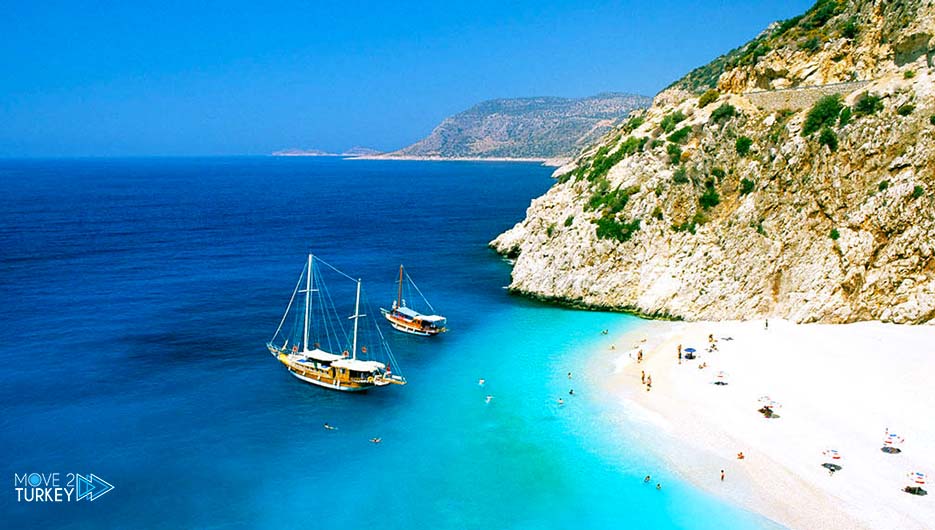 This coastal town is just a short ferry ride just under an hour from the Greek island of Kos.
Modern Bodrum is situated on the ruins of an ancient city that was once under Persian and Greek rule. And today, visitors can see a number of relics from the past in a trip through history.
Bodrum Castle is one of the main attractions, as it sheds light on the rule of the Knights Hospitaller in the 15th century.
The Mausoleum of Halicarnassus was one of the original Seven Wonders of the World and remained standing in Bodrum until the 12th century.
The ruins of the mausoleum are accessible, indicating that the area is of particular interest to lovers of ancient historical culture.
Fethiye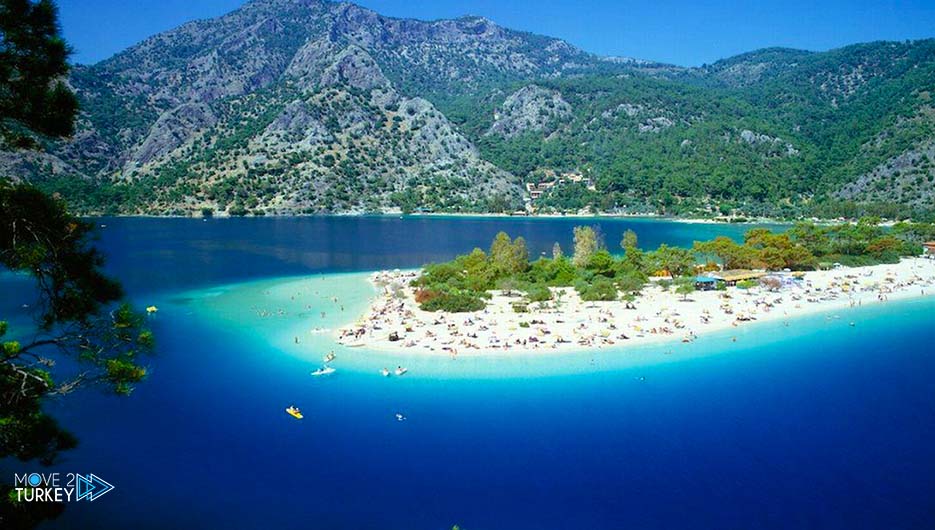 To the east of Bodrum, but still in the same province as Bodrum, Fethiye is a popular tourist destination, and it is the highlight of the Turkish Beaches, known as the Turquoise Coast.
Every summer, thousands of tourists drop off here when the weather is fine. Dalaman Airport connects the city with the rest of the world, and local minibuses known as dolmus help you reach some of the small villages dotted around Fethiye.
Antalya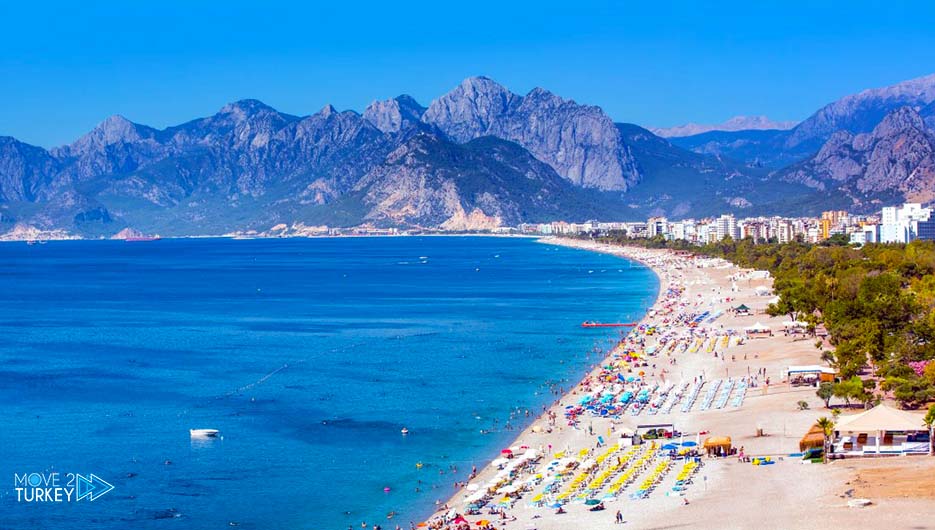 I really know that in Move 2 Turkey we focus a lot on the southern coast of Turkey, especially Antalya. But we really can't help it.
This city is TRUE HEAVEN.
Antalya is one of the most visited places in the world, and it has a vibrant and growing local economy.
There are historical monuments worth visiting, although many tourists just want to enjoy the resorts and beaches.
For the year 2021, we believe that a trip to the old city is an essential part of any visit, as this trip offers you an enjoyable cultural experience in Antalya.
The good and the bad about Turkey
Now that you have seriously decided to plan a trip, I have to tell you everything you need to be aware of before visiting the country.
So here are some things that you should keep in mind before visiting Turkey:
What you will love in Turkey
Endless beauty of Turkey:
Beauty does not end in Turkey, no matter where you come from in the world, you will find this country beautiful and full of supernatural beauty that you will not be able to dazzle your eyes, Turkey is a real treat for the eyes!
Turkey is the Kate Moss of countries… (Yep I said that)
History and Architecture:
The history of Turkey is rich even if you do not like history or ancient Mughal and Islamic architecture, you will still be fascinated by it.
From the Islamic remnants of the Prophet's era to the historical remains of Turkey. There is a lot that can turn it into a mysterious and exciting trip.
Food:
Turkish food is famous all over the world, almost everyone loves it.
Do I really need to say more?
Hot Air Balloon:
This is the only reason people often visit this country.
Flying a hot air balloon over Cappadocia and watching the sunrise is something you will cherish and will never forget.
Sufi dance:
If you visit Turkey and don't visit Konya and see the original Sufi dance dedicated to Rumi, you lose a lot.
Street life:
If someone were to ask me what I love most about Turkey, my answer would be this.
Street life in big cities like Istanbul, Antalya and many other cities will surprise you.
from folk musicians to boys who sing local songs to painters and many more.
The streets, especially on weekend nights, will make you feel great in a way that you won't want to return to your hotel.
What you may not like about Turkey
People:
While it might be an exaggeration because not everyone has the same experience, sometimes travelers report that locals misbehave and don't treat them right.
So just keep that in mind, and be especially aware of taxi drivers because they charge Additional fees and they give false excuses in return.
Pickpockets:
This is a common thing all over Europe, but pickpockets in Turkey have some magic skills. (Man! they are good)
in crowded tourist sites and places you must be very alert to your possessions because you will not even know that your belongings are gone until you search for them.
Language:
The language barrier is real in Turkey, the tourism sector is at its best, but nevertheless, you will find people who do not understand even a single word in the English language.
This becomes a real problem if you are looking for a specific place or want a solution to your problem. (Google Translate might be a good help for you)