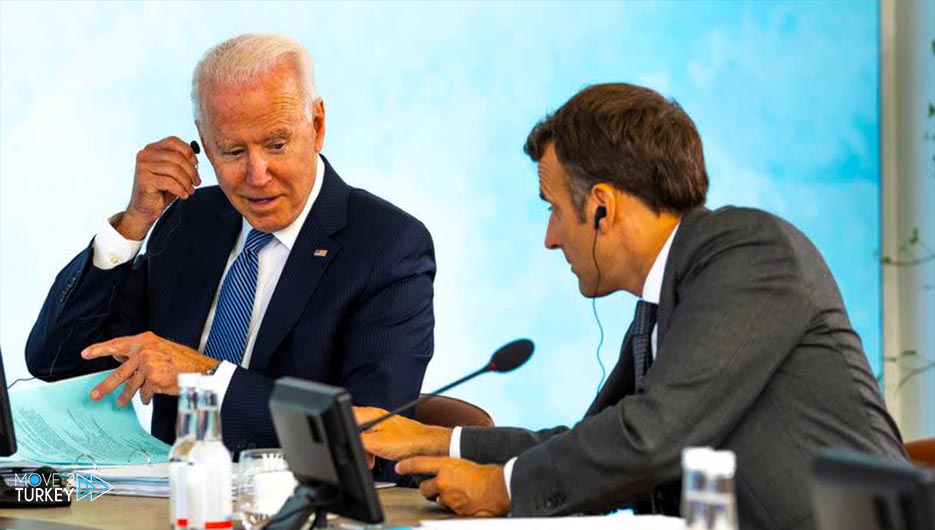 US President Joe Biden and his French counterpart Emmanuel Macron on Friday discussed ways to boost European defense capabilities.
This came in a statement by the White House that revealed the details of the phone call that brought the two presidents together and announced the start of the resumption of the momentum of bilateral relations between the two countries after the submarine crisis.
The statement said the two presidents "discussed efforts to strengthen European defense capabilities to be more robust while ensuring integration with the North Atlantic Treaty Organization (NATO)."
The two leaders reviewed efforts to support stability and security in the African Sahel region and to enhance cooperation in the Indo-Pacific region.
The statement indicated that Biden will meet Macron in Rome later this October when they will participate in the Group of Twenty summit.
In this context, the White House statement revealed an upcoming visit of US Vice President Kamala Harris to the French capital, Paris, next November.
Earlier, diplomatic sources reported that Harris will participate in the Paris Peace Forum on November 11.
And she could meet the French President in conjunction with this occasion, according to Radio Monte Carlo International.
Relations between France on the one hand and the United States and Australia, on the one hand, entered an open crisis after the latter canceled in mid-September a deal to buy French submarines.
And replacing it with an American nuclear fuel, while Paris described the cancellation of the deal as "a betrayal and a stab in the back."