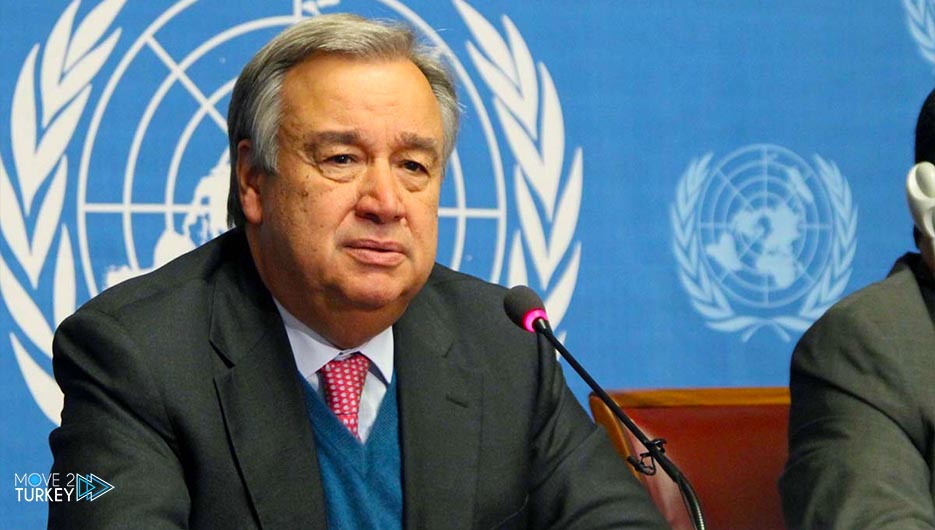 UN Secretary-General Antonio Guterres on Friday called on Russia to "fully comply with international humanitarian law" with regard to Crimea.
This was stated in the fifth report presented by the Secretary-General today to the members of the United Nations General Assembly, based in New York, on the situation of human rights in Crimea.
The report covers the period from early July 2020 to 30 June 2021.
In his report, the Secretary-General said: "I call on the Russian Federation to abide by its obligations in Crimea under international human rights and humanitarian law.
and fully comply with the absolute prohibition of torture and ensure independent, impartial, and effective investigations into all allegations of torture and ill-treatment, enforced disappearances, and arbitrary arrest and detention in Crimea."
"I also urge the Russian authorities to ensure that all individuals and groups exercise their rights to freedom of opinion and expression, peaceful assembly and association, and freedom of thought and religion," he added.
"I also urge the Russian Federation to lift the restrictions imposed on the Crimean Tatar community and preserve its representative institutions, and to ensure the availability of education and teaching in their language as well as in Ukrainian," Guterres added.
He called on the Russian authorities to "create a safe environment so that the media and civil society organizations can become independent."
And that these authorities refrain from any retaliation or suppression of critical or alternative views, including what they publish in official United Nations documents."
Guterres cited in his report a ruling issued by a Russian court in Crimea on April 20.
He said that the court "fined the editor-in-chief of the Crimean Tatar newspaper (Kerem) for abusing the freedom of mass media.
and the publication of my previous report on the human rights situation in the Autonomous Republic of Crimea and the city of Sevastopol, Ukraine.
Guterres warned of the "repercussions of applying the laws of the Russian Federation known as the Yarovaya Code of Combating Extremism to religious associations."
In his report, the Secretary-General revealed that "the number of documented cases against Islamic societies increased by 33 percent in 2020 compared to 2019".
Guterres added: "Russian courts are currently hearing 32 new cases against religious organizations or individuals for proselytizing offenses.
(14 Protestant, 10 Muslim, two Jewish, one Catholic, and one Mormon).
Russia annexed Crimea to its territory after it was affiliated with Ukraine after a unilateral referendum on the peninsula on March 16, 2014, without regard to international laws and human rights.
Since the annexation decision, the Ukrainian citizens of the Crimean population, led by the Tatar Turks, have been subjected to repressive practices, including arbitrary arrests and detentions.