Estimated reading time: 3 minutes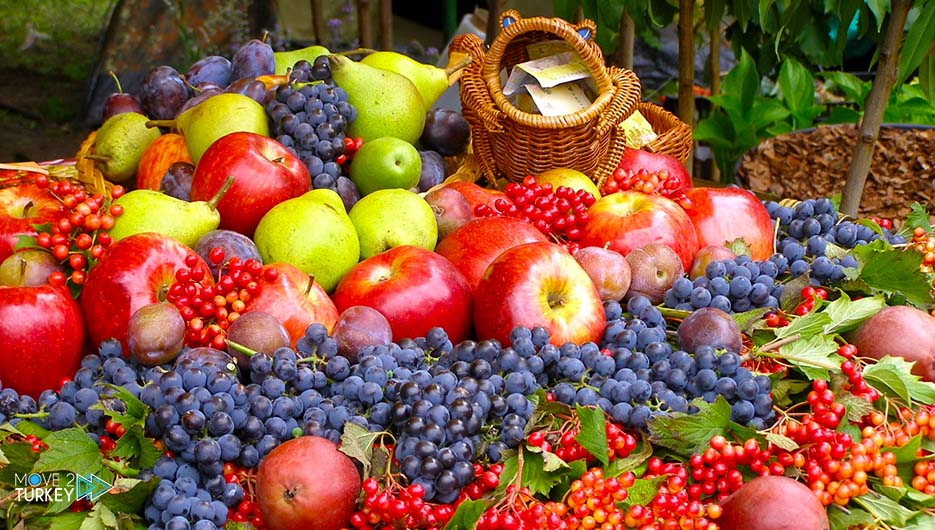 Exports continue to increase in Antalya, which has a heavy greenhouse effect, and in the western Mediterranean region, where Isparta and Bodrum are located.
The export of fresh vegetables and fruits in particular makes the producers and exporters happy.
According to data from the Union of Western Mediterranean Exporters.
Exports of fresh fruits and vegetables from the region in the period from January to February increased by 26.58 percent. Compared to the same period of the previous year and amounted to 128 million 727 thousand 381 dollars.
The most exporting countries were Germany, Russia, Romania, Bulgaria and Ukraine.
Tomatoes are in first place
Tomatoes ranked first in the region's exports of fresh fruits and vegetables, with a value of 38 million 285 thousand and 881 dollars.
Tomato exports increased by nearly 4 percent compared to the same period last year.
Then the pepper with 32 million 700 thousand dollars, then the pomegranate with 15 million 442 thousand and 651 dollars, and the cucumber with 15 million 78 thousand dollars.
In particular, 10 million and 659 thousand dollars were saved from the export of apples produced on a large scale in Isparta.
"2 of 3 tomatoes are produced in Antalya during the winter season"
Antalya Commodity Exchange Chairman Ali Cender said that Antalya has important potential in agriculture.
Agriculture with the city's export potential is a bell that signals it to be the city's leading sector.
Noting that more than 50 percent of the products such as tomatoes, beans, peppers, mushrooms, eggplant and cucumbers in greenhouse cultivation are produced in Antalya, Cender pointed out that 2 of the 3 tomatoes are grown in Antalya during the winter season.
He reported that products such as kandir, oranges, bananas, avocados, strawberries, watermelons, beans, apples, lemons, olives, pears, carob and pomegranates have high potential.
Noting that Antalya has a rich variety of products besides greenhouse farming, Gandir stated that 81% of avocado production is produced in Antalya.
"Despite the Coronavirus, exports have achieved success."
Abdullah Bulut, owner of a company exporting fresh fruits and vegetables, said that the agricultural export figures smiled, especially during the period of the epidemic.
Expressing to send products to 135 countries in the region.
"Despite the quota that Russia applied to tomatoes, the sector has achieved great success," Bulut said.
We expect to raise the stake as soon as possible. This cannot be prevented. From access to fresh vegetables and fruits so that people eat healthy food. Somehow it has to reach people in the world. "