Estimated reading time: 2 minutes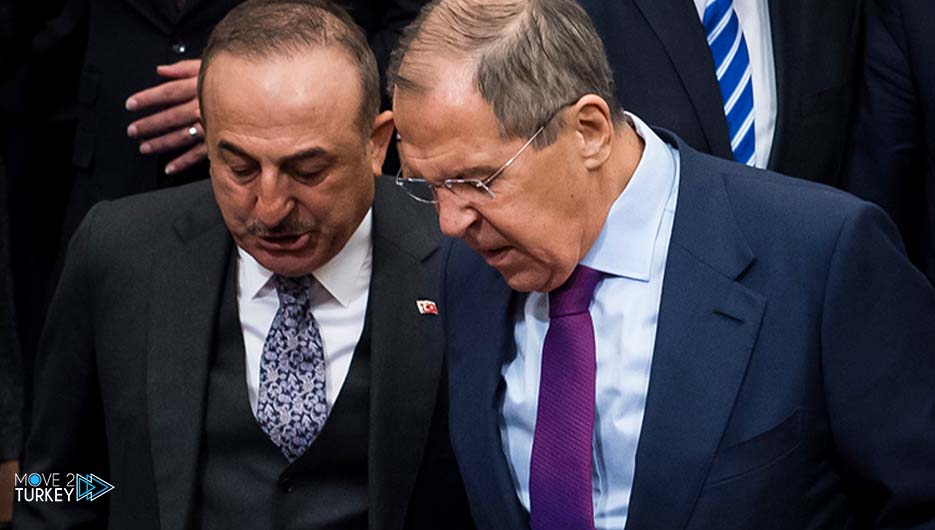 The Russian Foreign Ministry announced today (Tuesday) that the Russian and Turkish Foreign Ministers Sergey Lavrov and Mevlut Cavusoglu will meet tomorrow (Wednesday, March 10) in Doha, the capital of Qatar, according to local news agencies.
According to the Russian news agency TASS, the Russian Foreign Ministry announced that the meeting of the foreign ministers of Russia and Turkey will be held within the framework of Lavrov's visit to Qatar.
Where the Russian Foreign Minister traveled to Abu Dhabi, the capital of the United Arab Emirates, today as part of his tour of West Asia.
He met with the UAE Minister of Foreign Affairs, Abdullah bin Zayed Al Nahyan, who is scheduled to continue his visit to the region.
He also traveled to Saudi Arabia and Qatar.
According to the TASS news agency, the Russian foreign minister is scheduled to meet with the Prince of Qatar, Tamim bin Hamad Al Thani, during his visit to the State of Qatar, and hold talks with the Arab Foreign Minister, Muhammad bin Abdul Rahman Al Thani.
The Russian Foreign Ministry did not mention the focus of the Lavrov-Cavusoglu meeting in Doha.
In recent years, however, Russia has increased cooperation on various issues, including the Nagorno-Karabakh case and Syria, and defense cooperation on the S-400 systems.
After meeting with Emirati officials in a joint press conference with his Emirati counterpart, Lavrov addressed a number of issues, including the Syrian crisis, discussions of resolving the Palestinian conflict and the Iranian nuclear program.