Estimated reading time: 2 minutes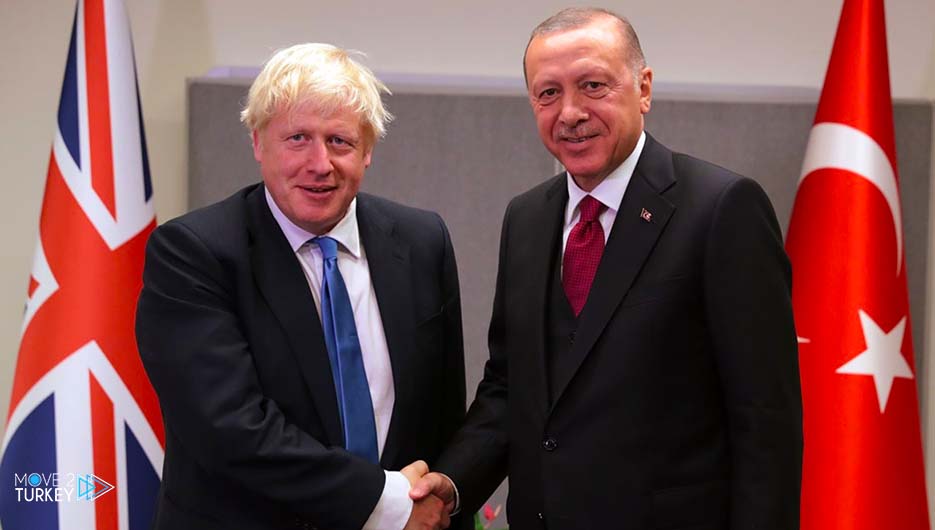 Erdogan explained. The free trade agreement between Turkey and Britain will facilitate trade relations between the two countries and increase trade to $ 20 billion annually.
According to local news agencies, citing the Turkish NTV website, the Turkish president stressed the importance of the free trade agreement signed between Turkey and Britain.
Recep Tayyip Erdogan spoke by phone with British Prime Minister Boris Johnson on Monday.
Erdogan said the free trade agreement between the two countries would facilitate trade relations and increase trade to $ 20 billion annually.
The Turkish President and the Prime Minister of the United Kingdom exchanged views on cooperation in the areas of defense, bilateral investment, agriculture and tourism, as well as cooperation in combating the Coronavirus and regional issues.
Erdogan welcomed Turkey's efforts on the Cyprus issue, saying that the two-state solution in Cyprus would be a win-win for both parties.
Turkey and Britain renewed their free trade agreement in December 1999.
The trade ministers of the two countries renewed the agreement in a televised phone call.
Turkish Trade Minister Rohsar Bikan said that the new agreement will enter into force on January 1, 2021, and will provide a speedy transfer of goods between the two countries. Whereas, the previous agreement expires on December 31.
Britain's Trade Minister Liz Truss also said she hopes to sign a special agreement soon.
The British Ministry of Commerce said, on Sunday, that the extended agreement will replace the previous terms of trade between the two countries.
As the value of trade relations between Britain and Turkey in 2019 amounted to between 25 billion and 250 million dollars.