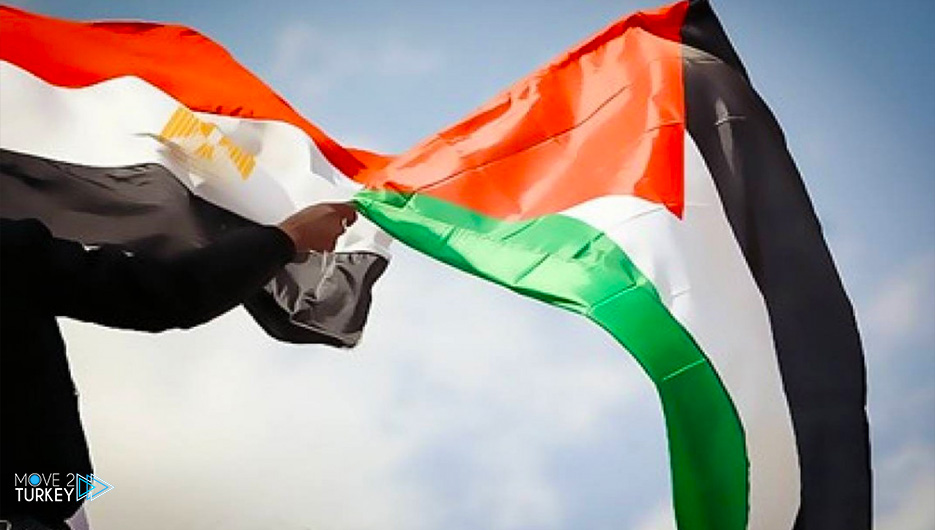 On Wednesday, an Egyptian aid convoy arrived in the Gaza Strip, which is facing an Israeli aggression for the tenth day, via the Rafah land crossing.
Whereas, 12 trucks loaded with aid entered the Gaza Strip from Egypt through the Rafah crossing, with the support of the Egyptian government.
A government source in Gaza told Anadolu Agency that the Egyptian trucks included food and medical supplies.
It came as a gift from Egypt to support the Palestinian people in facing the Israeli aggression.
And affixed to the trucks banners bearing the image of Egyptian President Abdel Fattah El-Sisi, and slogans including "All the support and support of the Egyptian people for the Palestinian people."
And "a gift from the Republic of Egypt to the brotherly Palestinian people," and "From Egypt to Gaza, one row."
On Tuesday, Egyptian President Abdel Fattah El-Sisi announced the allocation of $ 500 million for the reconstruction of the Gaza Strip, in a move valued by the head of the political bureau of Hamas, Ismail Haniyeh.
Israel has launched an aggression on the Gaza Strip since May 10, resulting in the martyrdom of 227 Palestinians.
Among them are 64 children and 38 women, in addition to 1620 injuries, according to the Palestinian Ministry of Health.