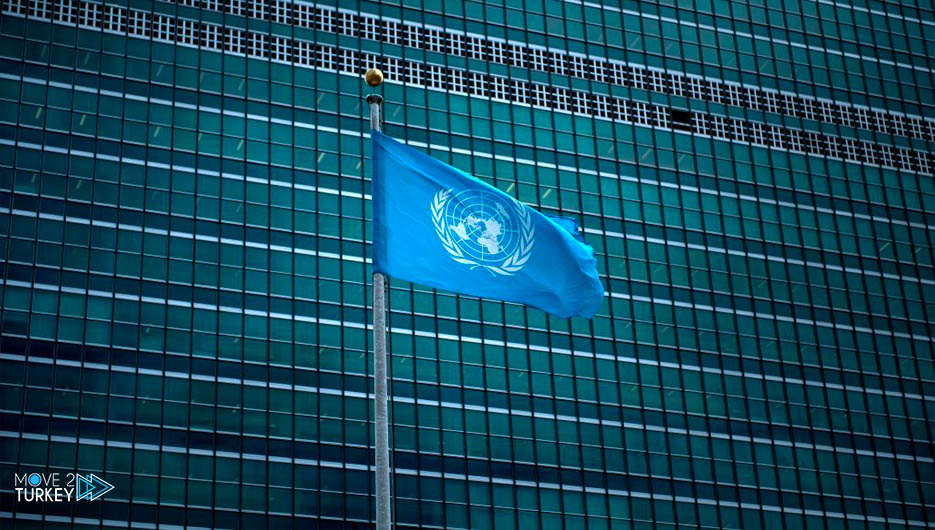 The representative of the United Nations Secretary-General in Sudan, Volker Perthes, warned on Monday of the outbreak of violence in Khartoum tonight, following the events that occurred in the country earlier today.
This came in a press conference held by the UN official with journalists at the United Nations Headquarters in New York, via a televised circuit from the Sudanese capital.
"Communications are now cut off, which makes it difficult to move around the country and communicate with the military," the official said.
He added: "I now hear gunshots outside the balcony, and there is a danger of violence and clashes as it gets dark.
The United Nations will only be able to demand restraint, which we have done through previous statements."
"I believe that the UN Security Council will meet tomorrow, and the members of the Council will be briefed on the situation.
Certainly, the Security Council can be a helpful element if it remains united (15 countries), and it has indeed been so during the past two years regarding the transitional period.
This is in contrast to the position of this Council on other countries, such as what we are witnessing in Libya and Syria, for example."
Perthes revealed that he was in contact with one of the two Sudanese camps on Sunday evening and that it was not clear from him any intention to move.
That is, about imposing a state of emergency and dissolving the government and other measures announced by General Abdel Fattah Al-Burhan, who was heading the Sovereignty Council.
And on Monday, Al-Burhan declared a state of emergency in the country, dissolving the Sovereignty Council and the transitional ministers, releasing the governors, and suspending some provisions of the constitutional document on managing the transitional period.
He tried to justify his decisions by saying in a televised speech, "The incitement to chaos by political forces pushed us to do what preserves Sudan," considering that "what the country is going through has become a real danger."
Hours before these decisions, the authorities carried out a series of arrests, including the head of the transitional government, Abdullah Hamdok, ministers, officials, and party leaders.
In separate statements, several political forces called on citizens to demonstrate and implement comprehensive civil disobedience.
Prior to today's procedures, Sudan had been living since August 21, 2019, a transitional period lasting 53 months.
It ends with elections in early 2024, during which power is shared by the army, civilian forces, and armed movements that signed a peace agreement with the government in 2020.
This transitional period began following the army's removal on April 11, 2019, of Omar al-Bashir from the presidency.
Under pressure from popular protests against the rule of Bashir, who came to power through a military coup in 1989.