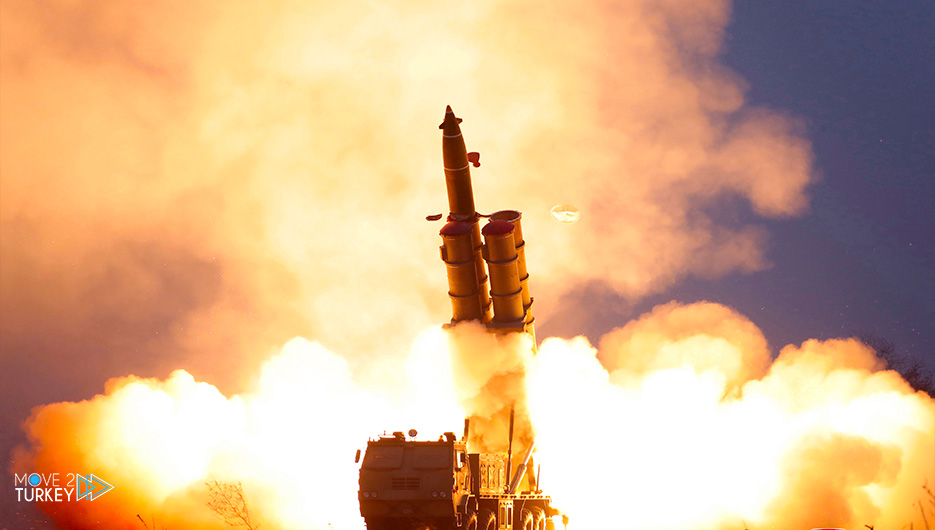 The United Nations expressed concern over North Korea's launch of two ballistic missiles in a new test off its east coast on Wednesday.
On Wednesday, the North Korean military announced the launch of two ballistic missiles, in the second weapons test conducted by Pyongyang this week.
And that's after it announced on Monday that it had successfully test-fired a new long-range cruise missile.
Stephane Dujarric, the spokesman for the Secretary-General of the United Nations, said during a press conference:
"We are fully aware of this…we are concerned about these developments, and as we have said before, diplomacy is the only way to bring about a sustainable peace."
"Peace will be established in a way that the denuclearization of the Korean Peninsula can be fully verified," he added.
Because of its continued ballistic and nuclear missile programs, North Korea is subject to a series of economic, commercial, and military sanctions, under resolutions issued by the United Nations Security Council annually since 2006.
There are many differences between North Korea and the United States and its allies, especially South Korea.
And last August, South Korea, and the United States held joint military exercises, which North Korea considered a "threat to its security."