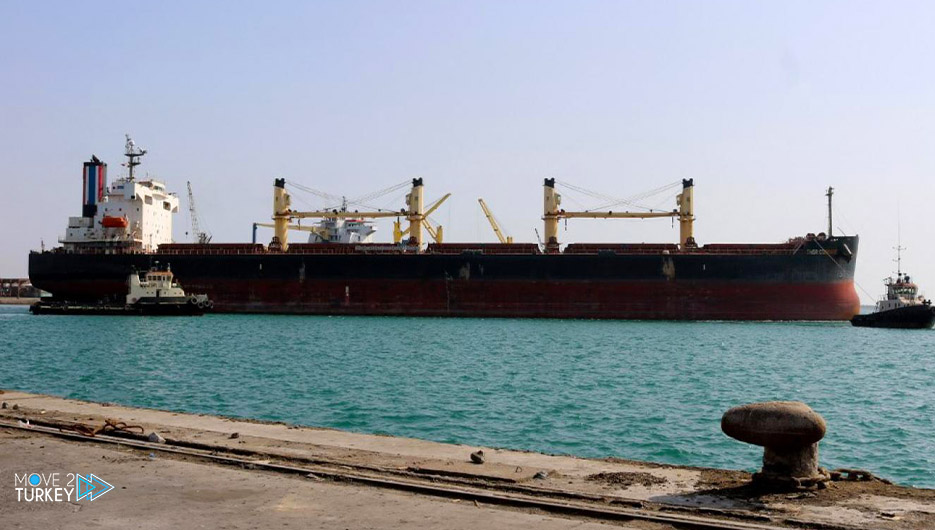 On Tuesday, the United Nations expressed its grave concern over allegations that the ports of Hodeidah Governorate, western Yemen, were used for military purposes.
This came in a statement issued by the United Nations Mission to Support the Hudaydah Agreement (UNMHA), which it published on its Twitter account.
The statement said: "The United Nations Mission to Support the Hudaydah Agreement notes with great concern the allegations regarding the use of Hudaydah ports for military purposes."
It explained that UNMHA has requested inspections which are part of its mandate, and we stand ready to address the concerns of port militarization.
It added, "The most important of them remind the concerned parties that the ports are a lifeline for millions of Yemeni citizens."
The mission also appealed to "those parties to resolve the issue while maintaining restraint and giving the highest priority to maintaining the civilian character of the infrastructure."
As well as public facilities and ensuring the protection of ports in the interest of the Yemeni people."
And Saturday, the Arab coalition in Yemen accused the Houthis of "using the ports of Saleef and Hodeidah (west) as a cover for their terrorist operations, booby-trapping boats, and receiving Iranian missiles."
While the (unrecognized) Houthi government's Foreign Minister Hisham Sharaf considered "Saudi allegations that the ports of Hodeidah are exploited for arms smuggling operations, as justification for a premeditated intention to destroy these ports."
For about 7 years, Yemen has been witnessing a continuous war between pro-government forces backed by an Arab military coalition led by the neighboring Saudi Arabia.
As well as the Iranian-backed Houthis, who have controlled governorates, including the capital, Sanaa, since September.