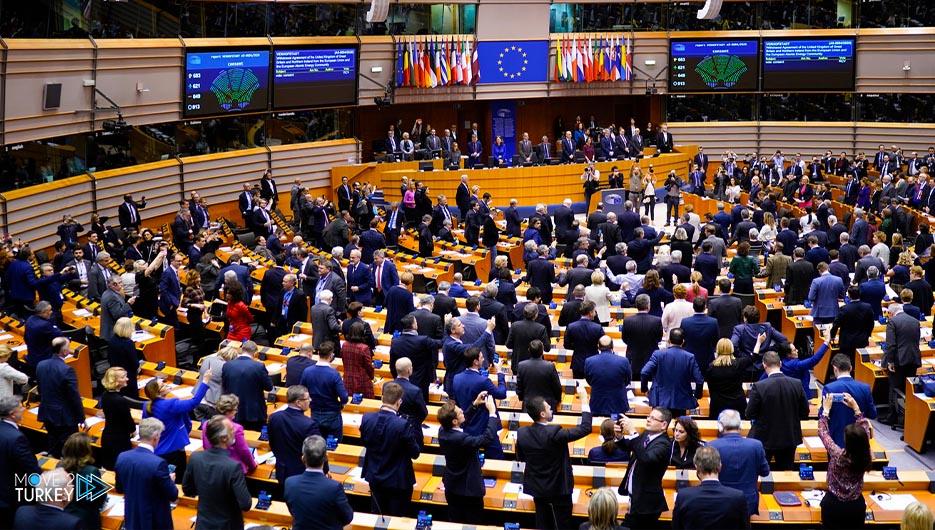 European Parliament Rapporteur in Turkey Nacho Sanchez Amor called for the improvement of relations between Ankara and the European Union.
This came in statements he made on Monday on the sidelines of the 2022 Antalya Diplomatic Forum in Turkey.
He added that the current "positive" atmosphere between Turkey and the European Union should be seized in order to improve the long-dormant relations between the two sides.
"This period must be used to improve relations, including relations between Turkey and Greece," Amur said, stressing the need to end the controversy between Turkey and the European Union in the past and focus on the future.
In another context, he praised Turkish President Recep Tayyip Erdogan's position in defense of the territorial integrity and sovereignty of Ukraine and the principles of international law regarding the Russian attack on Ukraine.
The European Rapporteur expressed his happiness at seeing Turkey adopting the same position of the European Union towards the Ukrainian crisis.
On February 24, Russia launched a military operation in Ukraine, which was followed by angry international reactions and the imposition of "tough" economic and financial sanctions on Moscow.